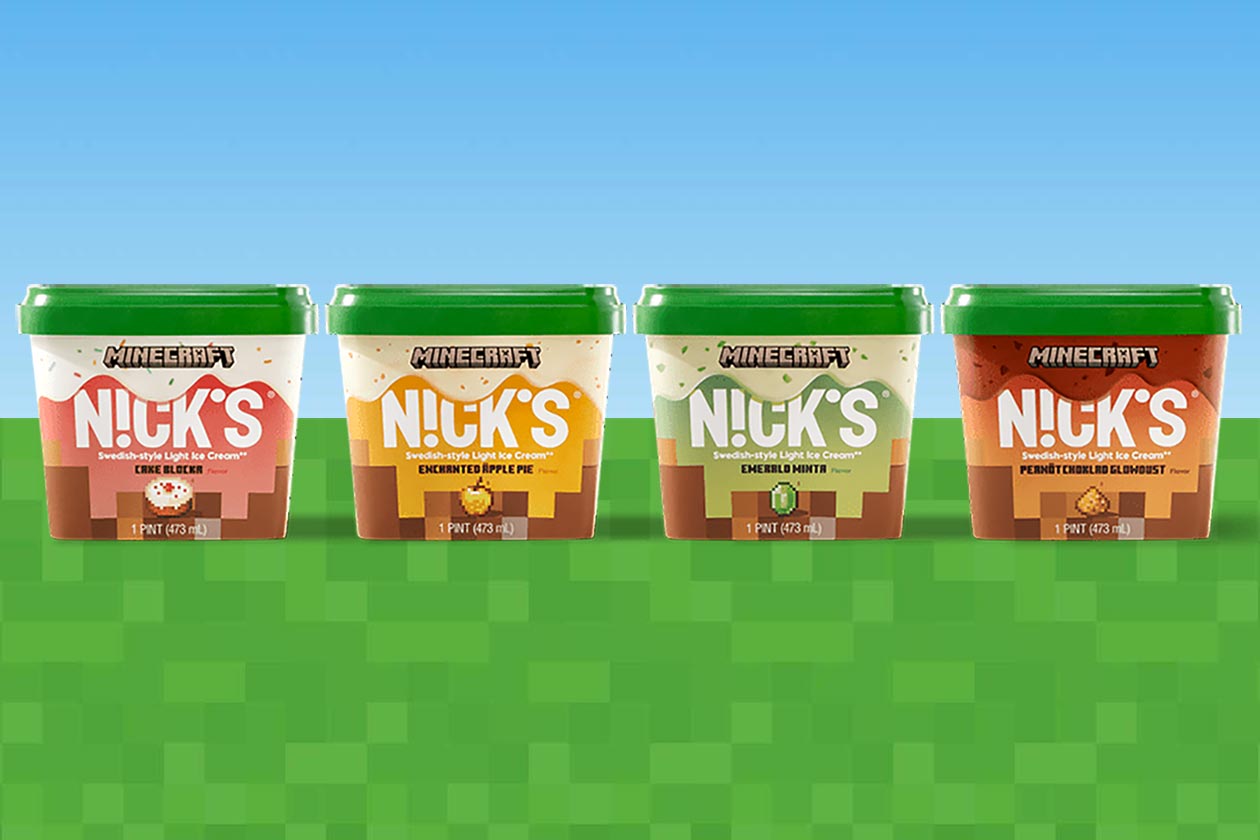 Functional food company Nick's, known for its delicious, creamy, high-protein, and low-net carbohydrate ice cream, has announced an incredibly creative collaboration. We've seen the brand do some fun and interesting things over the years, including the absolutely enjoyable ice cream cookie sandwich Cookie Kräms, although its latest effort certainly takes the cake.
Nick's has teamed up with one of the most popular video games ever created in Minecraft. It has put together four special edition flavors of its signature light ice cream, inspired by Minecraft, including the chocolate peanut butter cup creation Peanot Choklad Glowdust. The other three are Enchanted Apple Pie, Cake Blocka, and the intriguing mint flavor Emerald Minta.
Another creative feature of Nick's and Minecraft's awesome ice cream collaboration is the packaging. The brand has produced the four different flavors of better-for-you ice cream in rectangular tubs, perfect for the Minecraft theme and very different from Nick's traditional circular ones.
The Minecraft collaborations will presumably have similar nutrition profiles to Nick's other light ice cream flavors, and even though they come in unique tubs, they have the same volume in a single pint. There is only going to be a limited amount of the products available, and if you don't want to miss out, you can sign up to be notified the second they're live and available.