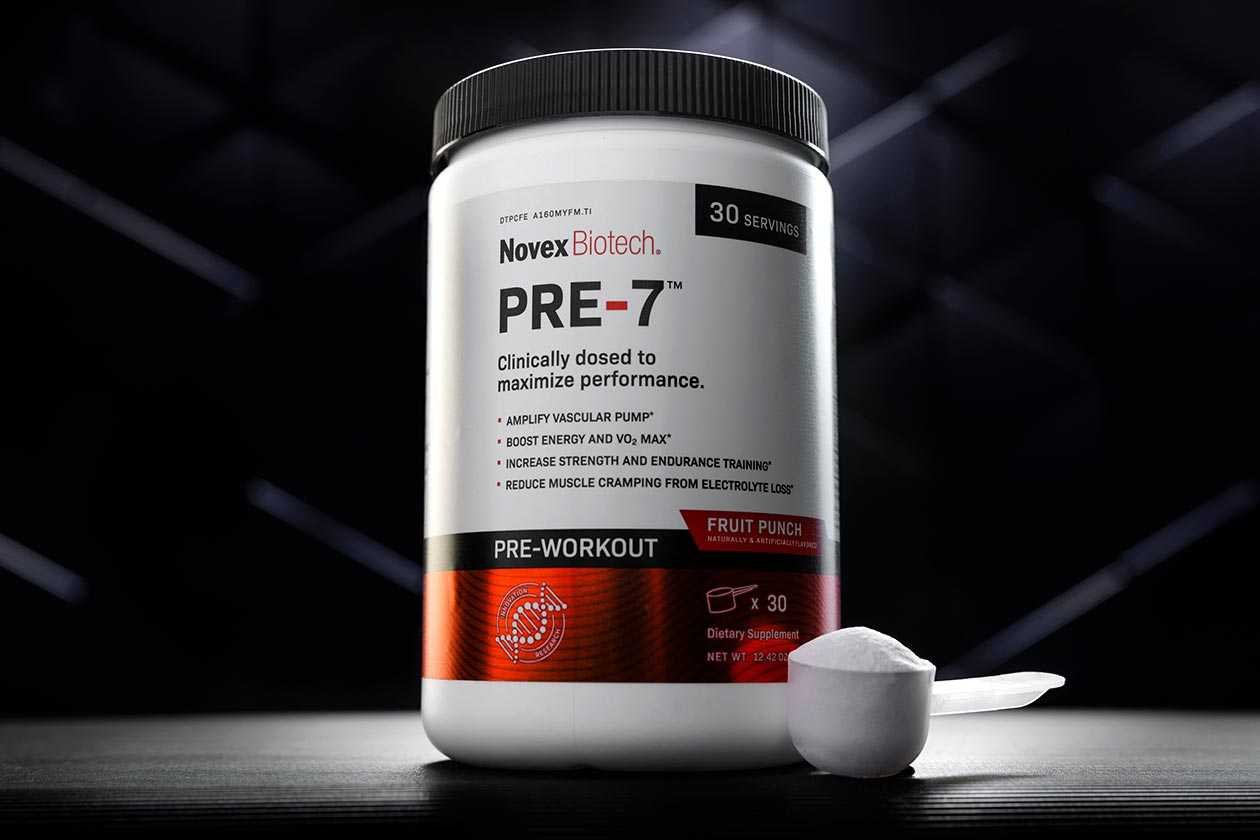 The well-established, well-known, and widely available sports nutrition brand Novex Biotech is rolling out a fresh new entry in the competitive pre-workout market this month by the name of PRE-7. The brand has formulated the supplement with a balanced blend of ingredients to support all of the core benefits of a pre-workout, similar to what we've seen in its other advanced products.
To increase and drive energy, Novex Biotech's PRE-7 packs a solid 300mg of caffeine in each of its 30 servings per tub, alongside 3g of pure citrulline and a gram of premium NO3-T creatine nitrate to enhance vascular pump. The rest of the ingredients in the pre-workout are there to support performance and endurance, with electrolytes, 1.6g of beta-alanine, and lastly, 200mg of rhodiola, to also help the formula reduce muscle cramping from electrolyte loss and push your VO2 max.
As mentioned, the formula behind the PRE-7 pre-workout is similar to what you'll find in other supplements from Novex Biotech. It has indeed been around for many years and built quite the name for itself from several key products. Some of the supplements it's known for include the performance formula OxyDrene, the fat burner ThermoDyne, and the popular HGH-boosting product, GF-9.
PRE-7 is the latest supplement creation from Novex Biotech, going live and becoming available directly from its website last week, where the regular price of the product is $49 for a tub of 30 servings. There are a couple of ways you can bring that down, such as the coupon code "LAUNCH15" for 15% off, or subscribe to receive a new tub every 30, 60 or 90 days, and get it for $39.20 each.