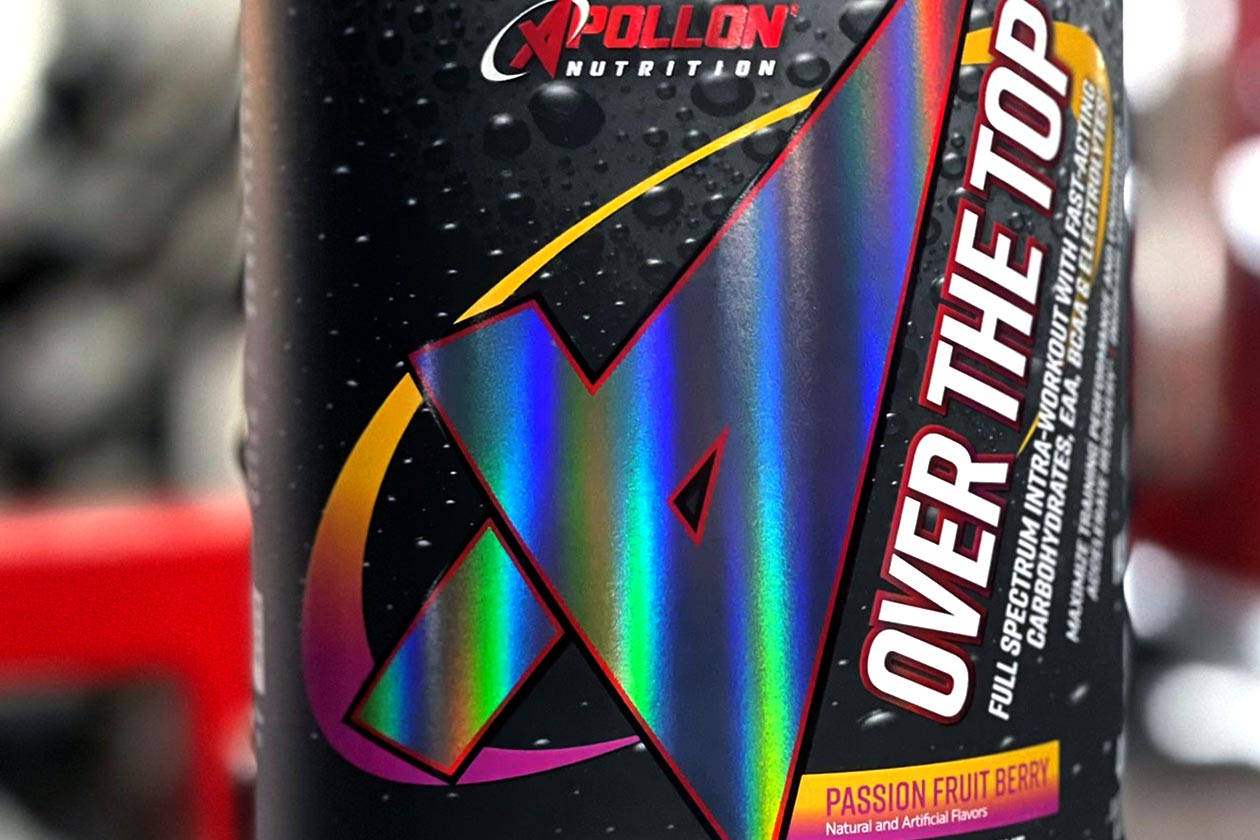 Apollon Nutrition is having an incredible 2022, on par with the impressive slate of supplements it rolled out last year, which earned it the title of Brand Of The Year for 2021. One of the completely new and loaded products it dropped this year was the intra-workout Over The Top, squeezing in absolutely everything you could want and more in a supplement for during training.
A few of the many highlights in Over The Top include 10g of BCAAs in its full two-scoop serving, a combined total of 17g of all nine EAAs, a reliable 5g of creatine monohydrate, 2g of performance-powering PeakO2, 300mg of elevATP, another premium and endurance-supporting component in Senactiv, and high-quality sources of carbohydrates in Cluster Dextrin HBCD and d-ribose.
Apollon Nutrition has two flavors available for Over The Top, the same two it launched the intra-workout in five months ago, with Pineapple Orange and Guava Strawberry. This coming Friday, the brand is adding to that menu with a Passion Fruit Berry Over The Top. It will actually have a limited-time exclusivity on it, where for one week, you can only get it from Apollon's website and Ares Nutrition.