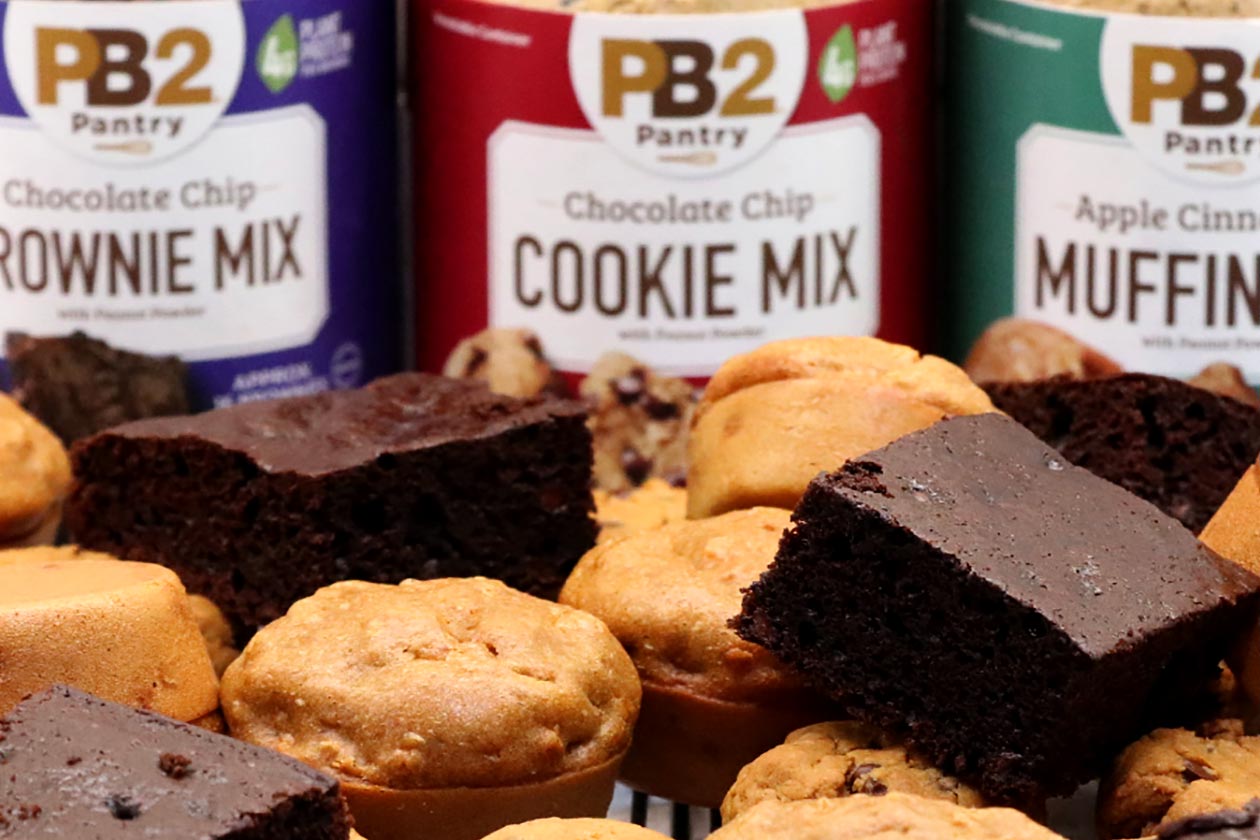 Powdered peanut butter brand PB2 Foods recently came out with a bit of a surprise, entering the sports nutrition space with Plant Pre-Workout, a unique supplement powered by superfood ingredients. The functional brand has taken things in a different direction once again this month, introducing another type of product away from peanut butter powder in plant-based baking mixes.
PB2 Foods' latest collection is a family of powder products that can be used for baking and turned into delicious, moderately high protein treats. The lineup includes Muffin Mix, Brownie Mix, and Cookie Mix, each designed to bake the titular foods in the comfort of your own home. All of the items are, of course, made with peanut powder, as well as sugar and the likes of chocolate chips for flavor.
Sugar is a key ingredient in the PB2 Foods plant-based baking mixes; in fact, it's first on the ingredients list in two of them, so while the products have a healthier touch, they're not completely clean baking products. To give you an idea of the nutrition of the powder by itself, Cookie Mix has 4g of protein in 22g, 2.5g of fat, 16g of carbohydrates with most of that added sugar at 13g, and 100 calories.
PB2 Foods' Muffin Mix, Brownie Mix, and Cookie Mix are all in stock and available through the brand's official online store at pb2foods.com, and they all cost exactly the same for a jar of 16oz powder at $11.99.