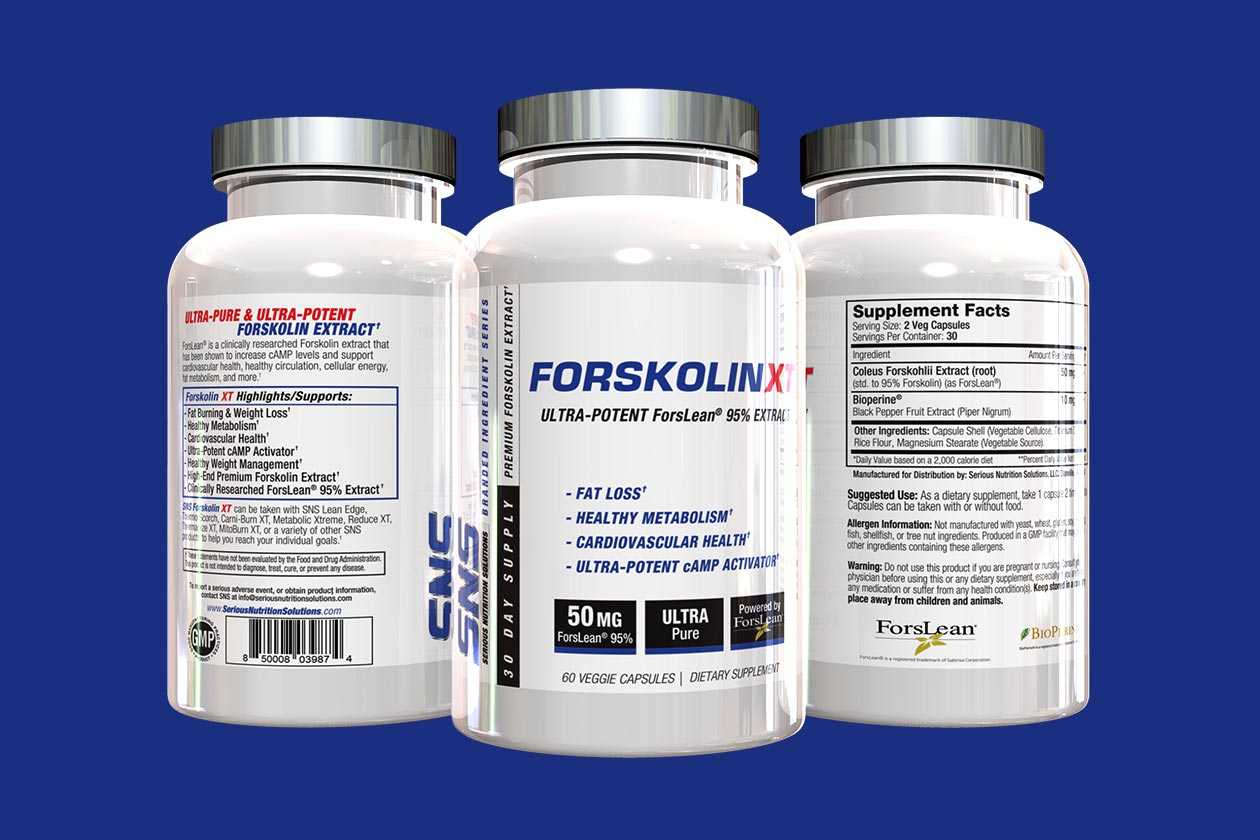 Serious Nutrition Solutions' second all-new supplement for its Labor Day Weekend celebration has dropped, following yesterday's Elite Curcumin and preceding the promising natural muscle builder Anabolic XT. Similar to Elite Curcumin, the latest from the reputable brand focuses on the one key ingredient mentioned in its name, although it is a premium version, introducing Forskolin XT.
Forskolin XT from Serious Nutrition Solutions is indeed a coleus forskohlii-based product, specifically premium and potent ForsLean branded coleus forskohlii. The cardiovascular, metabolism, and weight loss supporting supplement packs a solid 50mg of ForsLean into each of its 30, two capsule servings per bottle, and it's paired with the ever-present absorption enhancer BioPerine black pepper.
As we continue to say, the latest from Serious Nutrition Solutions is another great addition to its respectable selection of sports nutrition supplements, and it's available directly from its website at $29.99. That price comes down even further during Serious Nutrition's Labor Day Weekend sale, where you get a strong 30% off using the coupon code "LABORDAY30" bringing it to $20.99.