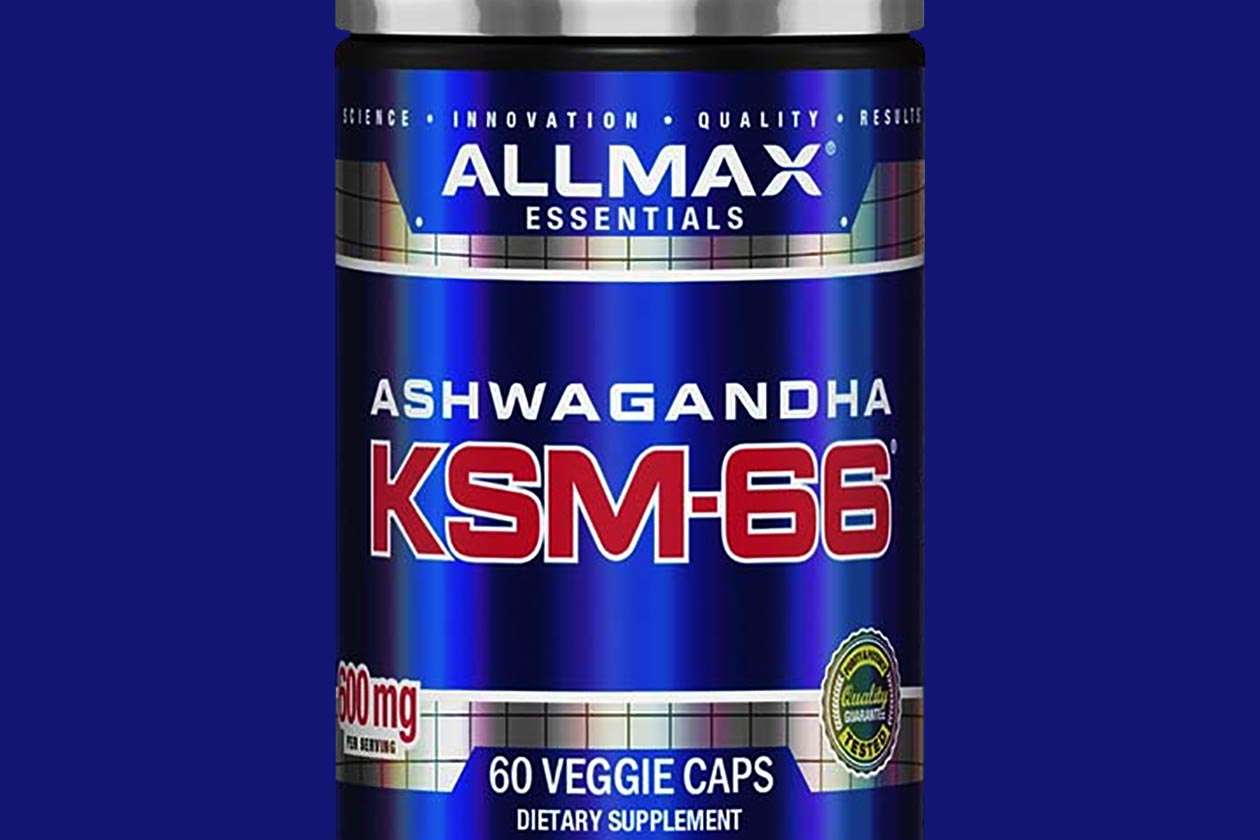 Simple standalone supplements are a great way to add a specific ingredient to your daily stack that might be missing from your set of more advanced products. They're also a great way to get even more of something, either way, they're versatile and convenient, and something Canada's AllMax Nutrition has a new one of this month, and it's of the premium kind, which is not quite as common as standard ingredients.
AllMax Nutrition has taken the premium and multiple study-backed KSM-66 ashwagandha and put it into its own capsule supplement. The brand has included the ingredient known for its ability to boost testosterone, reduce stress, and improve muscle recovery, at a full 600mg in each of its 30 servings a bottle. That serving is also made up of two capsules, giving you the ability to add just 300mg to your daily stack if needed.
The simply named KSM-66 from AllMax Nutrition is available for purchase directly from the brand's online store, and it's incredibly cost-effective. The legacy Canadian brand has priced the multi-benefit supplement at $14.99 for a bottle with free shipping on orders totaling more than $50.