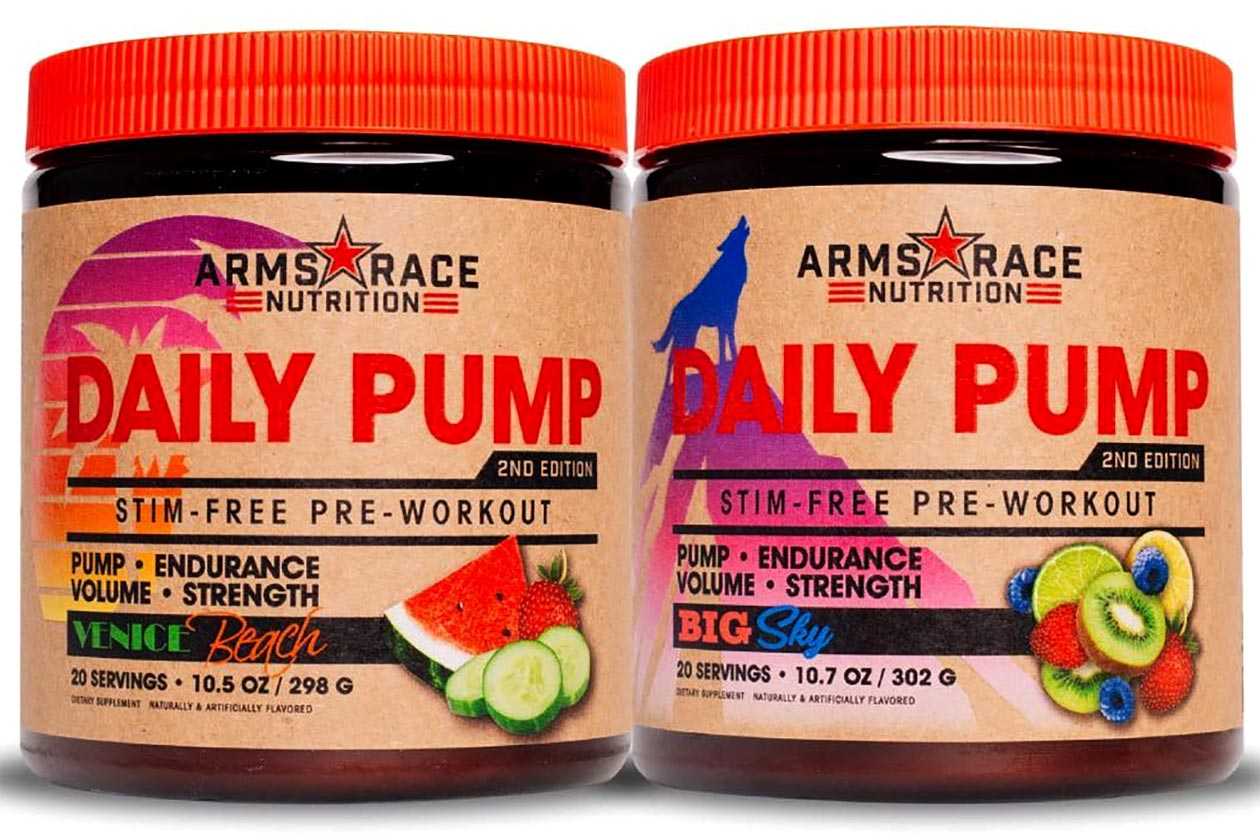 A few months ago, Arms Race Nutrition released a new and improved version of one of its first four supplements in the stimulant-free pre-workout Daily Pump. The product, referred to as Daily Pump Second Edition, underwent several key changes, turning the sequel into a more well-rounded pre-workout solution featuring reliable ingredients and dosages for performance and focus, as well as muscle pumps.
Arms Race Nutrition uniquely introduced Daily Pump Second Edition with the launch of its Key West flavor series. Basically, the reputable brand rolled out the special edition flavor for four supplements, and instead of making Key West for the original, it brought about the debut of Second Edition. This week the brand has finally given fans more flavors to choose from for the stimulant-free pre-workout outside of Key West.
If you head to the official Arms Race Nutrition online store, you'll find Daily Pump Second Edition in stock and available in two other flavors, in Venice Beach and Big Sky, which like Key West, are a part of their own special edition flavor series. We have to imagine more flavors are still planned for Second Edition, as despite the additions, it's still missing some of the non-flavor series options that the original has.