This coming Monday, reputable brand Arms Race Nutrition is relaunching its original focus-supporting supplement Clarity, which not only has a new formula but a different format. The brand has decided to move Clarity from capsules into flavored powder, again, going live on the Arms Race website in a few days in Lemon Rush and Very Cherry Berry flavors.
Arms Race Nutrition has really spiced up the formula in its return of Clarity, still keeping the goal of the supplement as a complete nootropic, supporting many areas and angles of the mind. The list of benefits for the product includes enhanced mental focus and cognition, improved alertness, better mood, and memory support, making it more than the typical nootropic blend of energy and focus.
We've got the facts panel for Arms Race Nutrition's overhauled Clarity in the image below, and as you can see, there are several changes. The brand is relying on a lot more premium components this time around, including the likes of the premium gaming ingredient NooLVL at a full 1.6g, 100mg of the study-backed Sabroxy, and 300mg of energizing enXtra.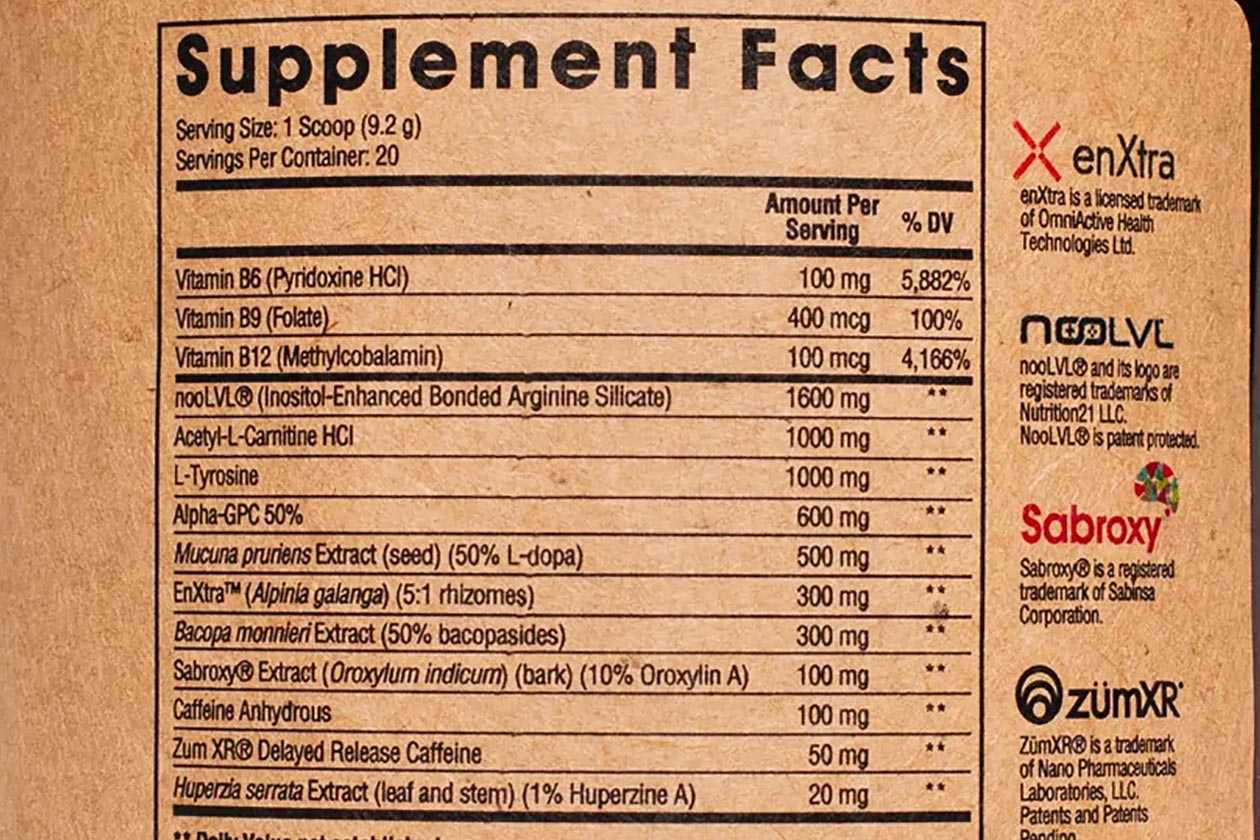 There are many other key ingredients driving Arms Race Nutrition's second coming of Clarity, with a gram of tyrosine, 300mg of bacopa, and 600mg of alpha-GPC. One last prominent feature of the focus-supporting product is caffeine for energy, something the original was missing but the sequel has at a moderate 135mg with 100mg of caffeine anhydrous and the rest ZumXR delayed-release caffeine.
As mentioned, and as far as we know, Arms Race Nutrition's Clarity is going to be available this Monday through its website at armsracenutrition.com. The flavored Clarity will be priced the same as the original capsule version at $49.99, and while you don't get as many servings in this one at 20, the more comprehensive and premium formula makes up for it.