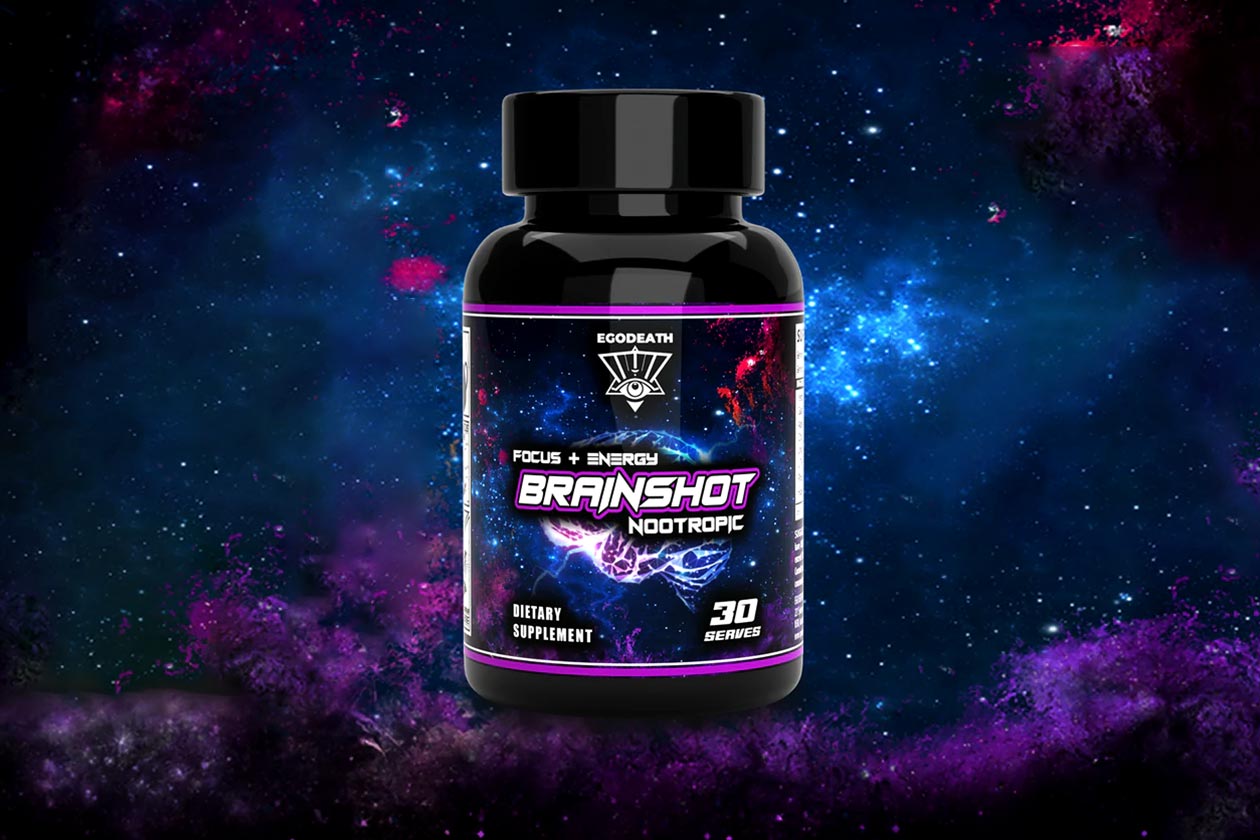 You may remember the name GodShot, a supplement from the internationally available and well-put-together brand EgoDeath, found in the US, Australia, and New Zealand. GodShot is a pre-workout that combines some respectable dosages for a well-rounded experience of energy, focus, pumps, and performance, and now the brand has expanded into another popular category.
Joining GodShot is EgoDeath's nootropic supplement, similarly named BrainShot. The growing brand puts a slightly shorter list of ingredients into this one, although it maintains that approach of reliable and effective dosages. We've got the facts panel for the product in the image below, with everything in there to smoothly elevate energy and enhance focus for work, study, general productivity, and more.
Filling out the maximum three-capsule serving of EgoDeath's BrainShot is 300mg of alpha-GPC, 200mg each of rhodiola and theanine, 400mcg of huperzine A, 400mg of yerba mate, and 250mg each of uridine and citicoline.
There is a source of caffeine in the supplement, but it is not overly large at 200mg of guarana, providing 22% caffeine which is 44mg, so you won't be getting a supremely strong energy experience. EgoDeath has also said there is some caffeine from the 400mg of yerba mate, although while it can't provide an exact amount, it believes that combined with the guarana, the total edges close to 100mg.
BrainShot from EgoDeath is available from the Australian sports nutrition store Cave Nutrition at $79.95 (50.26 USD) for a bottle of 30, three capsule servings. The brand does direct fans to play around with their serving as they may find two or even one to their liking, making it fairly versatile with that three-capsule serving, and that would also get you more than 30 servings out of a full-size bottle.