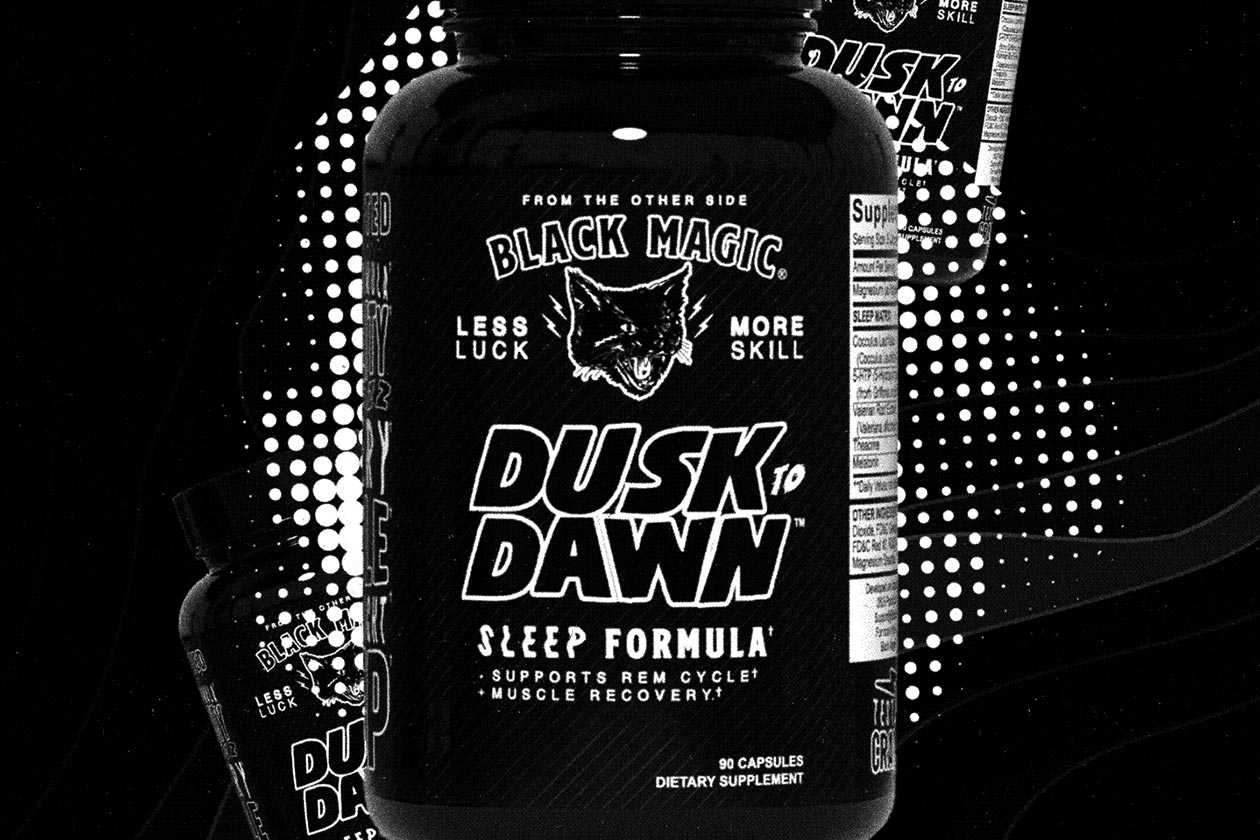 Black Magic has been gradually expanding its selection of sports nutrition supplements over the years into many different categories, including this year when it dropped a topical fat burner in Magic Eraser Advanced Definition Gel. The brand has now revealed its interest in another major space, which has seen some strong competitors enter this year, including the likes of Arms Race and Apollon's powerhouse From Dusk Till Dawn.
The category Black Magic is looking to tackle next is indeed sleep, and it is well worth mentioning Apollon's recently released competitor, From Dusk Till Dawn, as it has almost an identical name. According to the picture the brand has shared, and as you can see in the image above, Black Magic's upcoming nighttime product is due to be named Dusk To Dawn, eerily similar to Apollon's not-even-two-week-old supplement.
Black Magic has named most of the ingredients in Dusk To Dawn to support sleep and recovery, but we don't know any of their dosages. The brand is squeezing in 5-HTP, theanine, valerian root, and the ever-reliable melatonin. All of those components are being packed into a reasonable three-capsule serving size, giving Black Magic and Dusk To Dawn a good amount of room for reliable and effective amounts to get the job done.
We expect more details will be along soon as well as full availability of Dusk To Dawn, and we do imagine we'll be seeing the product live sooner rather than later, as Black Magic doesn't usually spend too much time between preview and launch.