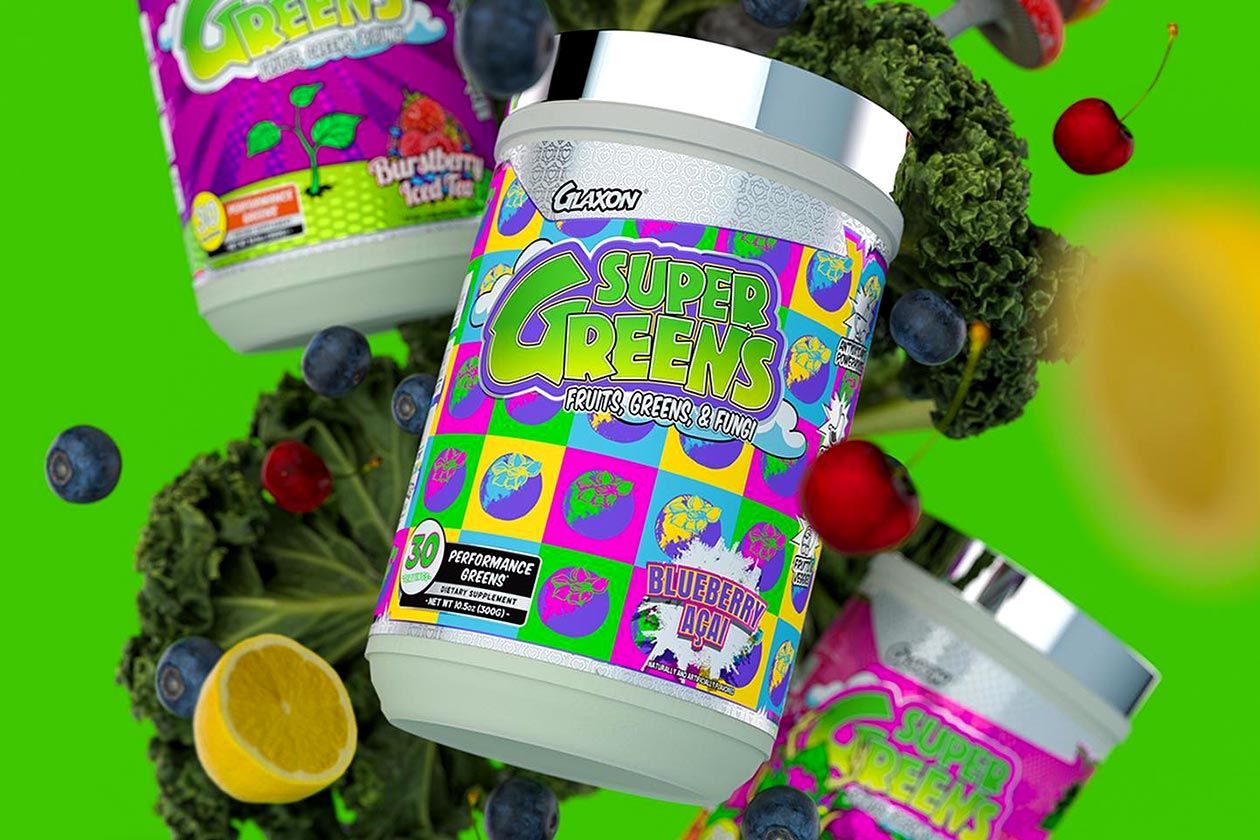 Earlier in the year, Glaxon launched a special edition version of its incredibly great-tasting superfood supplement Super Greens with Super Greens Enhanced Immune Edition. It combined all of the key, critical features of the original to support general health, wellness, digestion, and more, and Kyowa's premium, patented, and research-backed immune support ingredient Immuse.
Glaxon has now taken that added immune support side of Super Greens Enhanced Immune Edition and merged it with the ongoing, standard version of Super Greens. The reputable Brand Of The Year for 2021 has relaunched the supplement this week, featuring everything from the original minus 200mg of soy lecithin and plus Enhanced Immune Editio'n's same 50mg of the paraprobiotic Immuse.
Immuse really adds another dimension to Glaxon's already well-rounded Super Greens, and again, it's alongside the many other main ingredients of the first Super Greens with the likes of a gram of the Greens Balance and half a gram of Betta Berries blends.
Glaxon has already updated its online store over at glaxon.com with the tweaked and Immuse-infused Super Greens replacing the previous iteration. The superfood supplement comes in all of the same great-tasting flavors such as Orchard Iced Tea and BurstBerry Iced Tea, but it does cost a bit more than the original, like the Enhanced Immune Edition, 10% more to be exact, at $54.99 a tub.