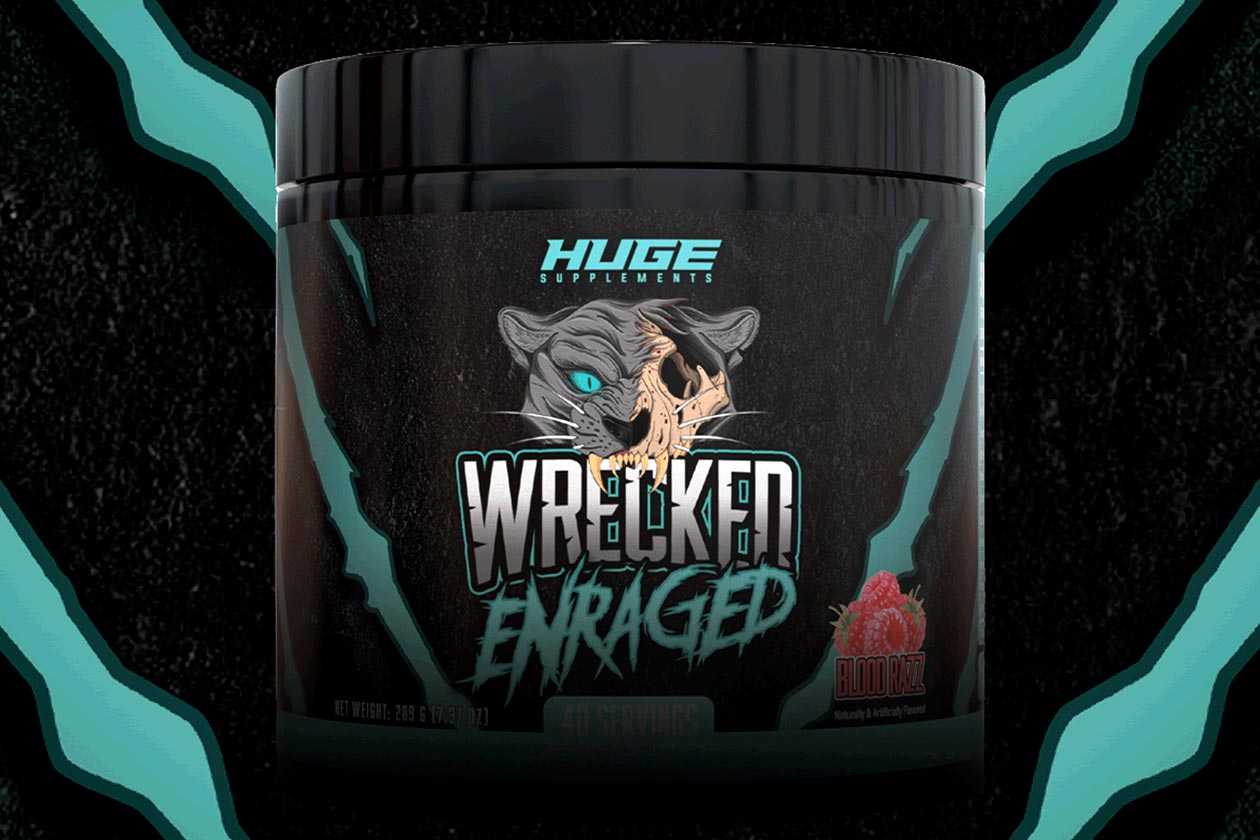 Huge Nutrition's highly-anticipated higher-stimulant pre-workout Wrecked Enraged has arrived today, which the reputable describes as the intense, angry brother of the original Wrecked. The formula powering the supplement is exactly what you'd expect based on what the brand has been saying, as it only features ingredients for energy and focus, with one exception in performance-supporting beta-alanine.
Huge Nutrition's Wrecked Enraged packs a good amount of beta-alanine at 4g, as mentioned, for performance and endurance. Everything else in the product is there to provide intense energy and focus, and looking at the list of all that's been squeezed in, that shouldn't be a problem. Enraged is basically a flat-out stimulant bomb, and you can see that for yourself in the supplement's facts panel below.
Driving the focus potion of Huge Nutrition's Wrecked Enraged is a solid one gram of alpha-GPC, quite possibly the most we've ever seen in a product, and 350mg of huperzine A. Then for energy and even more focus, you get 50mg of halostachine, 25mg of isopropylnorsynephrine, 350mg of eria jarensis, and a combined 450mg of caffeine from three sources in caffeine anhydrous, 50mg of caffeine citrate, and 100mg of di-caffeine malate.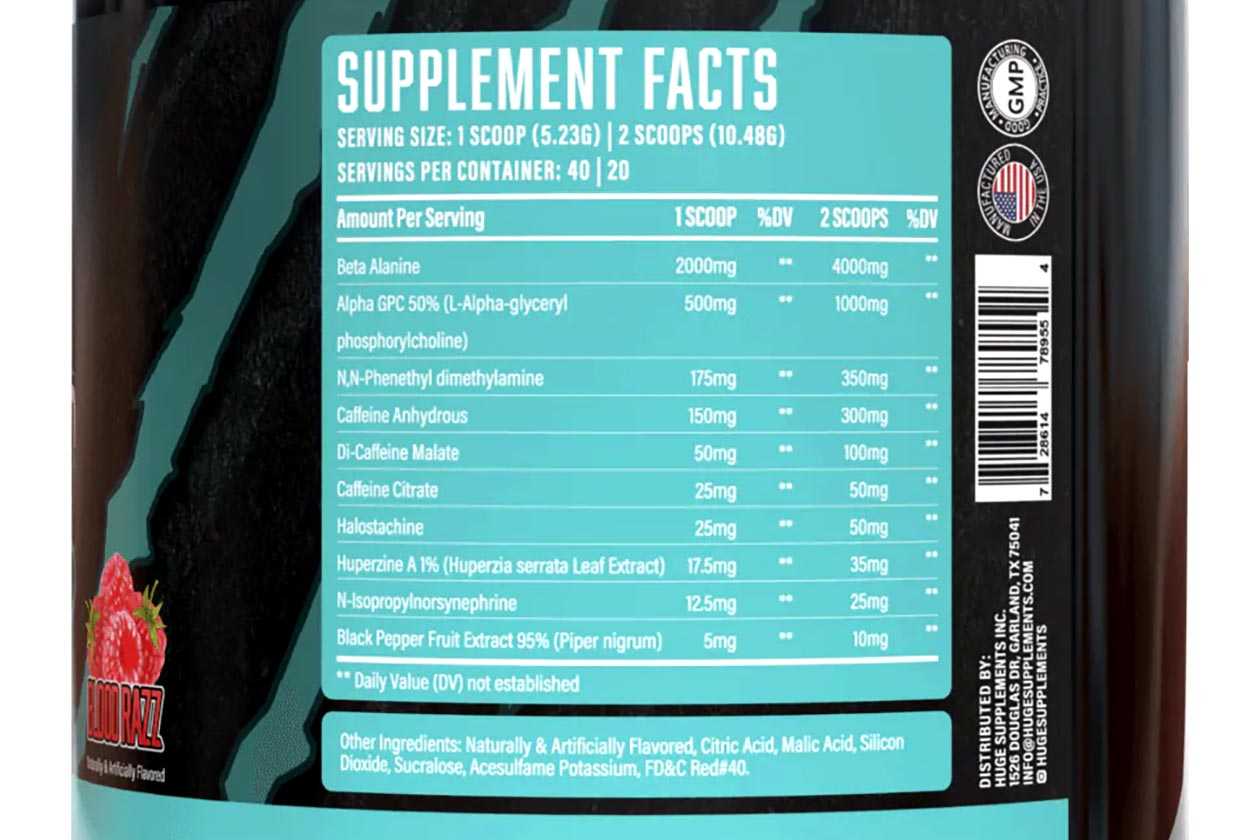 As you can see and as mentioned, Huge Nutrition has essentially designed Wrecked Enraged entirely for an energy and focus-powering experience, with beta-alanine being the only non-energy and focus-forcing ingredient. It is an ideal alternative to the brand's regular Wrecked for fans interested in something more intense or extreme and not as complete with no compounds included to support pumps.
Huge Nutrition's Wrecked Enraged is available for purchase this week through its online store for slightly less expensive than the original Wrecked pre-workout at $44.95 for a tub of 40 regular or 20 maximum, two-scoop servings. The supplement doesn't unfortunately have quite as many flavors as Wrecked at just one versus four, with that one being the refreshing raspberry recipe Blood Razz.