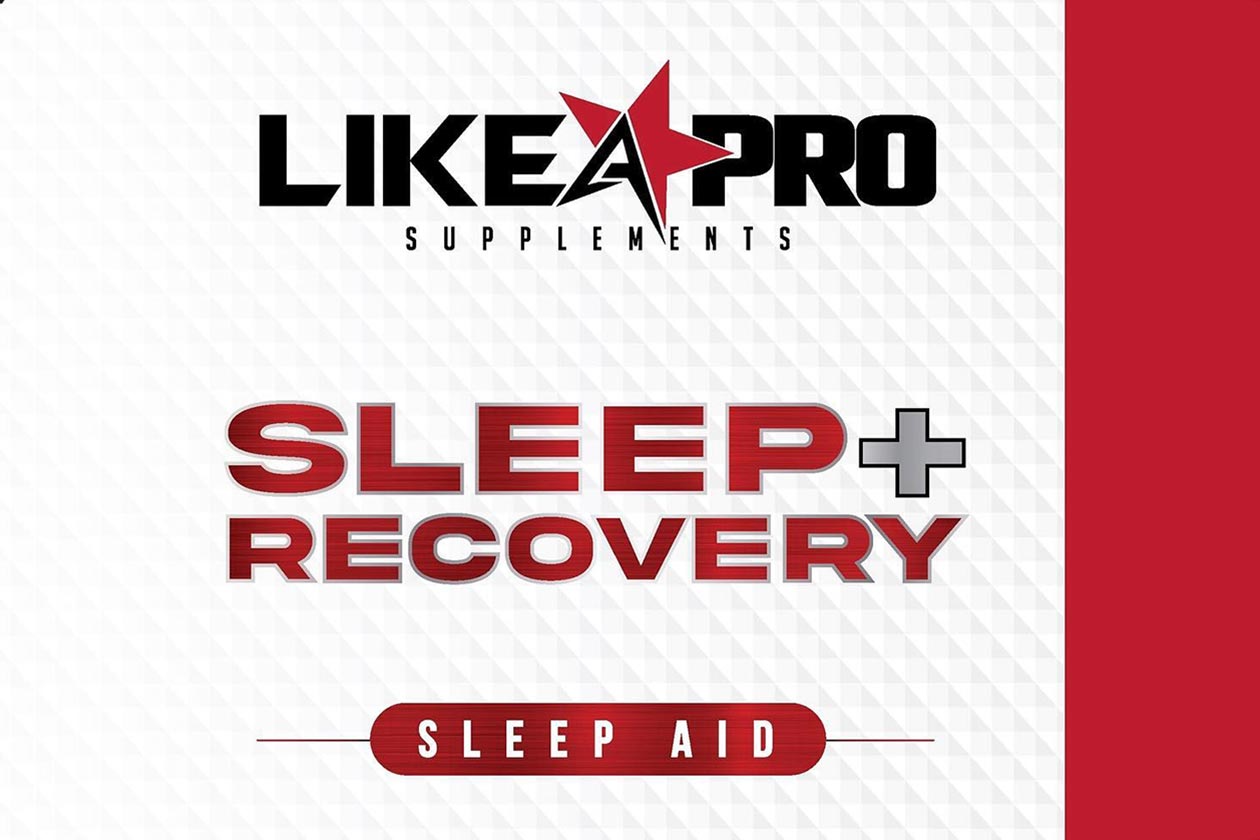 Jeff Long's reputable Like A Pro Supplements is another premium brand looking to get in on the uncommonly touched sleep support category similar to the likes of Arms Race Nutrition and Apollon Nutrition. As with all of Like A Pro's products, its upcoming nighttime supplement brings together reliable ingredients and respectable dosages, all in the name of helping you get better sleep and enhanced recovery.
Like A Pro Supplements' entry into the sleep space is Sleep + Recovery, with each of those words being benefits the product is aiming to be notably effective in. Sleep + Recovery is not due to be available until sometime next month, but to get all of its fans and followers excited, as well as anyone that's a regular user of nighttime supplements, the brand has passed on the formula, and it does look good.
Sleep + Recovery from Like A Pro Supplements does feature several tried and true sleep ingredients, including the likes of GABA at a gram per serving, melatonin at 3mg, 200mg of theanine, a gram of tryptophan, and 3g of glycine. Like A Pro mixes things up with the other components that are in there with half a gram premium Zylaria and 300mg of palmitoylethanolamide for its ability to reduce sleep onset time.
Zylaria is something we are seeing more and more of in sports nutrition, and that is exactly what we had hoped for after finding the ingredient to be incredibly effective all on its own, enough for us to do a hands-on review on just Zylaria itself. The one other key ingredient in Like A Pro Supplements' Sleep + Recovery is a solid half a gram of VitaCherry Sport tart cherry to improve and enhance muscle recovery.
With the formula Like A Pro Supplements has brought together, Sleep + Recovery should certainly deliver on those two benefits of better sleep and recovery, and continue the brand's effective reputation. As mentioned, the product isn't due to be available until sometime next month, when it'll go live on its website in tubs of 30 servings and in two flavors, Lemon Mint and Blueberry Pomegranate.