Since coming to market in the middle of 2020, Layne Norton's brand Outwork Nutrition hasn't really expanded its selection of supplements. Norton and Outwork started with just two products in the well-dosed Pre-Workout and the muscle-building supplement Recovery, then a year later, fans were finally treated to a third item in the premium whey isolate protein powder Build.
Layne Norton and Outwork Nutrition have introduced a fourth product this month, with its original pre-workout and recovery, and Build now alongside the nighttime supplement Sleep. Like those other three items, Outwork Sleep brings together commonly used ingredients at robust and reliable dosages to help you get to sleep, improve your mood, and get better quality sleep.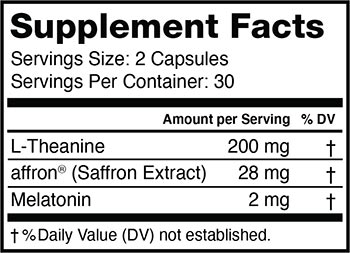 Outwork Nutrition's Sleep features 200mg of theanine, 28mg of Affron branded saffron, and lastly, 2mg of the always-effective melatonin. Again, the formula isn't anything too lengthy or overly advanced, with a short and sweet list of ingredients, carrying on the theme seen in its other products.
The fourth-ever and first capsule product from Outwork Nutrition is also its cheapest, well below Build protein powder at $49.99 for a 1.8lb tub, and the original Pre-Workout and Recovery at $39.99. Layne Norton's sleep-supporting Sleep will cost you $34.99 through Outwork's official online store, and that is for a bottle of 30 servings to support and improve sleep for a typical month.