Layne Norton's new brand Outwork Nutrition, has arrived today with its two previously confirmed supplements, the category named 'Pre-Workout' and 'Recovery'. The products aim to provide comprehensive workout support with Outwork Pre-Workout, obviously designed for use before training, and Outwork Recovery for use after to support muscle recovery.
Outwork Pre-Workout
The formulas behind Layne Norton's Outwork Nutrition supplements are relatively straightforward, or maybe slightly less for the post-workout. The Outwork Pre-Workout comes with a simple combination of five main ingredients. You get 6g of citrulline malate for pumps, 3.2g of CarnoSyn beta-alanine for performance, 150mg of mucuna pruriens, and 300mg each of rhodiola and caffeine for energy.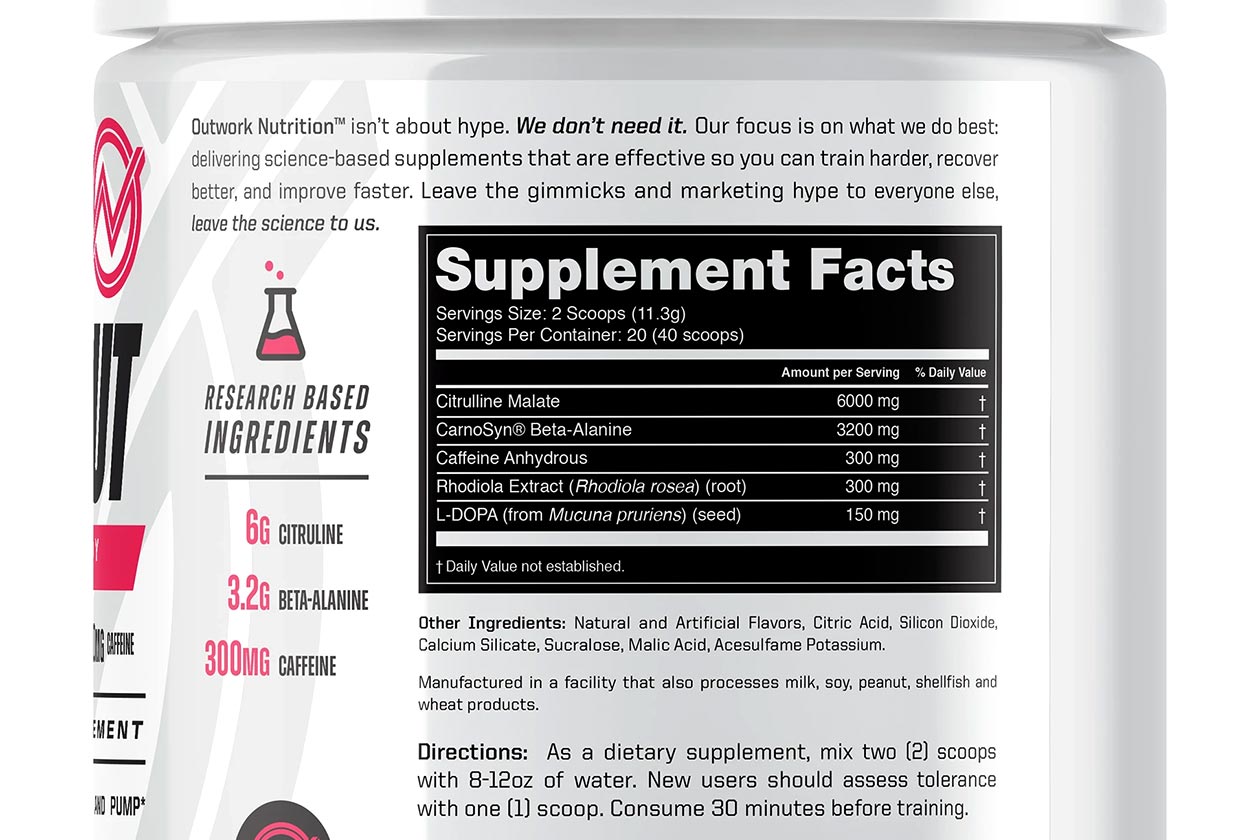 Compared to what we're used to seeing, Outwork Pre-Workout is indeed somewhat straightforward, although that isn't the case for its post-workout partner. Outwork Recovery is quite an interesting product, as typically, supplements geared towards recovery come with a full-spectrum of EAAs or BCAAs, although neither of those are in this one.
Outwork Recovery
Layne Norton's recovery-focused product, Outwork Recovery, comes with a full 5g dosage of tried and true creatine monohydrate for muscle strength and size. Alongside the creatine is 2g of carnitine tartrate, 2.5g of betaine, 300mg of ashwagandha, and 480mg of CherryPure branded tart cherry. As mentioned, it's not your typical recovery supplement, but intriguing nonetheless.
15% off pre-orders
You can now pre-order Layne Norton's Outwork Nutrition Pre-Workout and Recovery on its website, where the products have a regular price of $39.99 for a 20 full serving tub. If you decide to get in on the pre-order, the brand is discounting the supplements by 15% down to $34 each. Unfortunately, the wait on the pre-order is extensive, with Outwork saying orders won't ship for ten to 12 weeks.