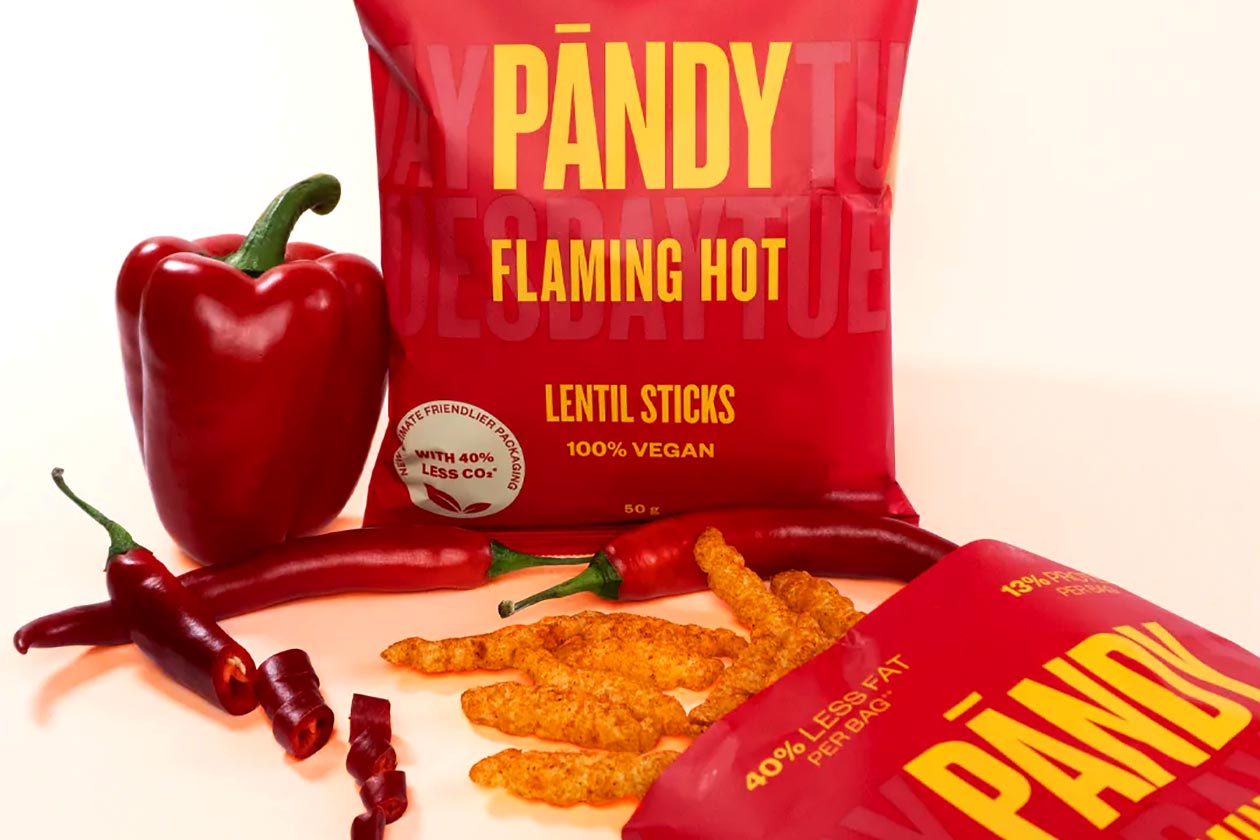 Lentil Chips is the chip-style snack from the functional powerhouse Pandy, brought to market a few years ago back in 2019 with three familiar flavors to choose from in Cheese & Onion, Dill & Chives, and Onion. The Swedish brand did eventually add a fourth option to the product's menu a few months after its debut, and it was another classic chip taste with Sour Cream & Onion.
It has certainly been a while since we've seen some action from Pandy towards its Lentil Chips, although that changes here in October, as it has announced two lentil-based snacking innovations. We say lentil-based innovations, as they're not just additional flavors of the original Lentil Chips, but new flavors in a new sort of shape, and it is still a lentil-based functional food.
Pandy has taken its original Lentil Chips and created the slimmer Lentil Sticks in a spicy Flaming Hot flavor and Lentil Rings featuring a similar taste to a couple of the regular Lentil Chips options in Spring Onion. They both have similar nutrition profiles to the Lentil Chips; again, the difference is their shape; as their names suggest, Lentil Chips are thin and French fry-like, while Lentil Rings are indeed rings.
The all-new Pandy creations are not yet available for purchase, but they're not far away, with the brand saying they'll be live and online shortly, including on its own official website, where you'll pay 16 kr (1.45 USD) each for a 50g bag.