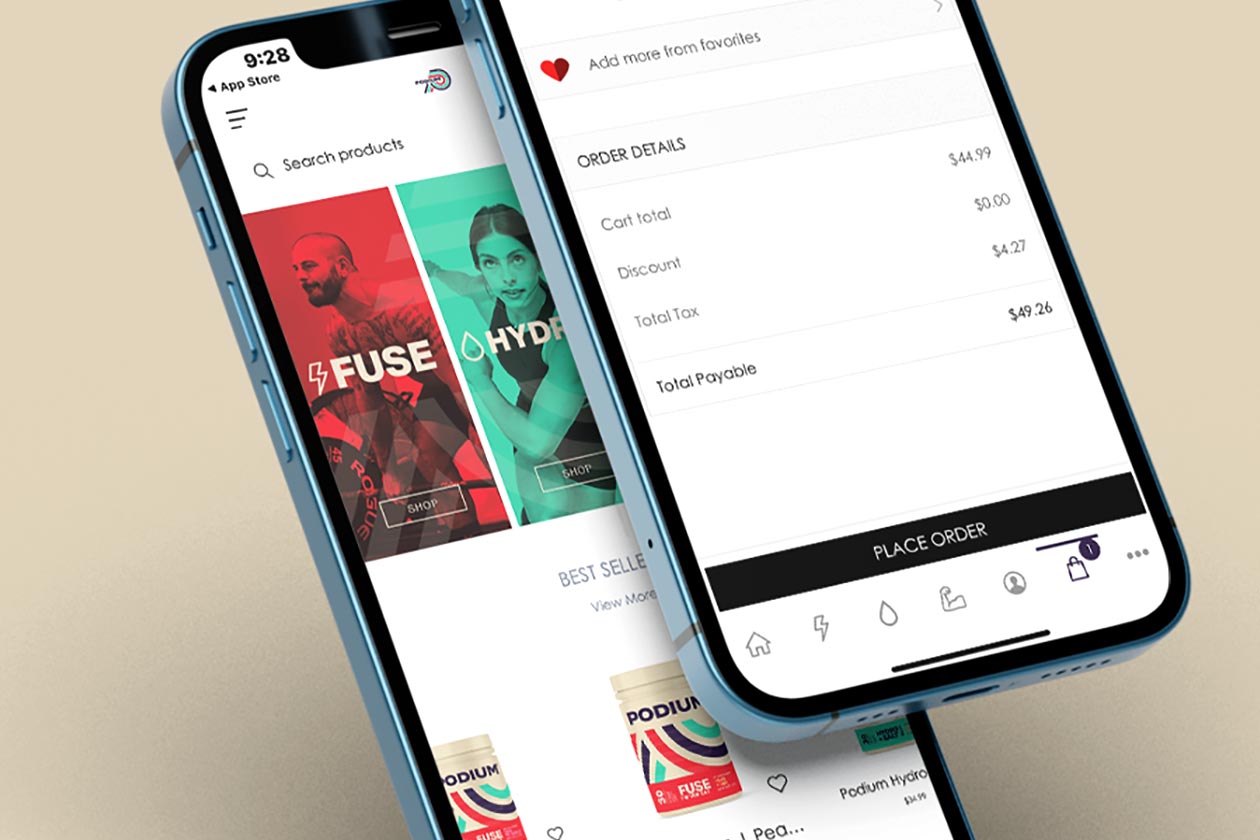 Most sports nutrition brands these days have some sort of direct-to-consumer offering, selling straight to their fans and controlling the experience from start to finish and, hopefully, a follow-up purchase. Some of those competitors take things a little further and make the relationship more personal or intimate with a dedicated app for the dominant mobile platforms, iOS and Android.
Premium supplement company Podium Nutrition available at GNC and directly through its online store at 321podium.com has taken that bigger step and put together a mobile app to get even closer to its growing fanbase. The quick and efficient app makes purchasing any of the brand's products that little bit easier, and it features a few of the content pieces from the Podium website.
Podium Nutrition's app, available for iOS and Android, is sort of a simplified version of 321podium.com, not offering anything extra or less. It's mostly a faster shopping experience, which is always handy when you're a fan and want to re-order as efficiently as possible. There is also a coupon currently live in the app where you get free shipping using the coupon code "APPYDAY".