Qallo is a nootropic brand of sorts out of Belgium that describes its target audience as the digital generation. It started with two capsule supplements in, QFocus and QSleep, and it eventually added a few others, including QFlex and the brand's only powder formula, QEnergy. To close out 2022, Qallo is not only launching an entirely new product but also a completely new direction for its brand.
The Belgian company has introduced a new version of QEnergy or at least a replacement that appears to be named Energize Your Water. There is no clear title outside of the brand's own name, which is front and center, so this could very well be a self-titled supplement. The energy and focus benefits in Energize Your Water are much the same as QEnergy, with many of the specific ingredients and dosages remaining as well.
Some of the familiar features Qallo has carried over from QEnergy to Energize Your Water are 1.25g of green tea, half a gram of tyrosine and 250mg of choline to support mental focus, another 250mg of taurine, and precisely 336mg of guarana to provide 80mg of caffeine for energy. There is a blend of B vitamins in the mix as well, but notably missing QEnergy's solid dose of ashwagandha and 300mg of the stimulant Zynamite.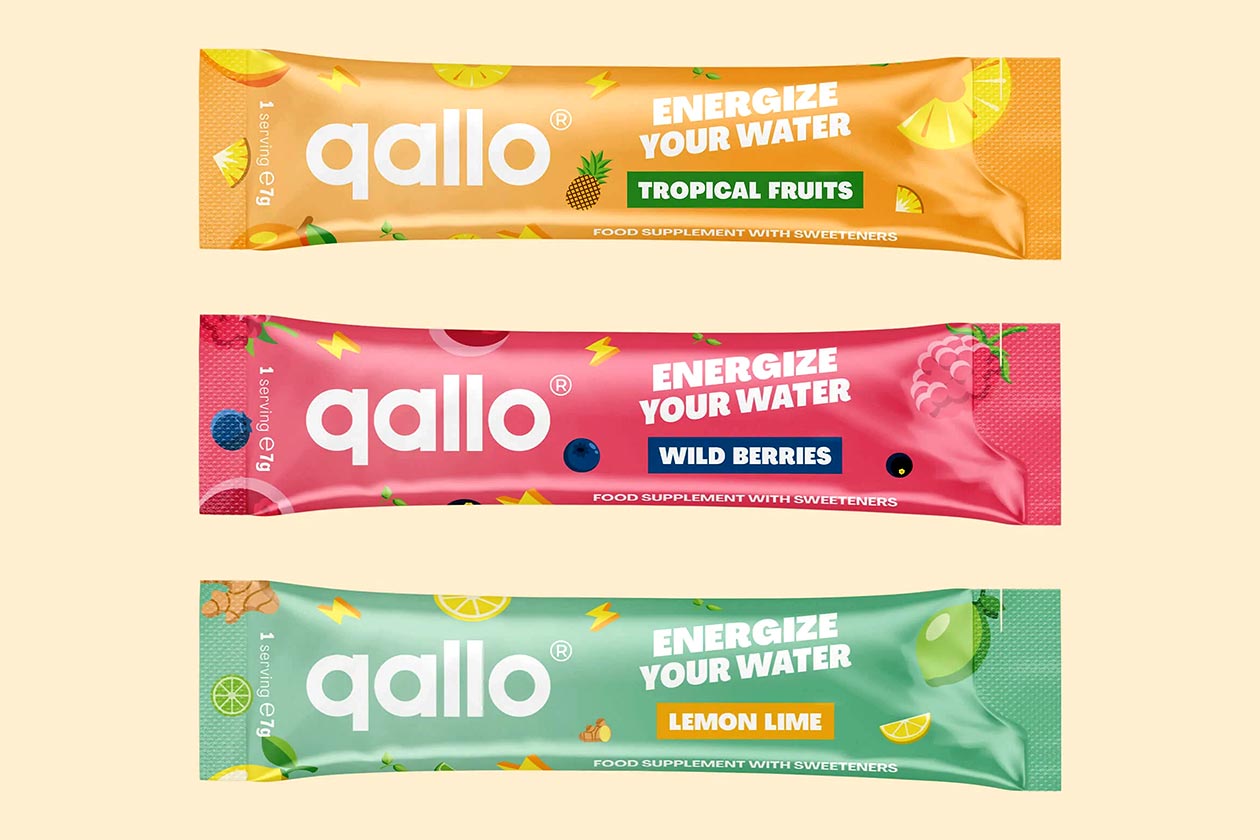 Qallo has almost simplified QEnergy for what we're referring to as Energize Your Water, and you'll notice in the images above it has changed up the branding. While QEnergy already had its own distinct look, different from the rest of the brand's supplements, Energize Your Water goes even further with a much more colorful tub, intended to target a broader audience, and unlike QEnergy, the new product comes in tubs and stick packs.
You can check out and get a closer look at all of the changes that have come to Qallo and its lineup over on its website, where Energize Your Water is now available for purchase. The price of the brand's somewhat simplified version of QEnergy will cost you €39.95 (39.45 USD), and the stick packs €6.95 (6.86 USD) for three, in three fruity flavors with Tropical Fruits, Lemon Lime, and Wild Berries.