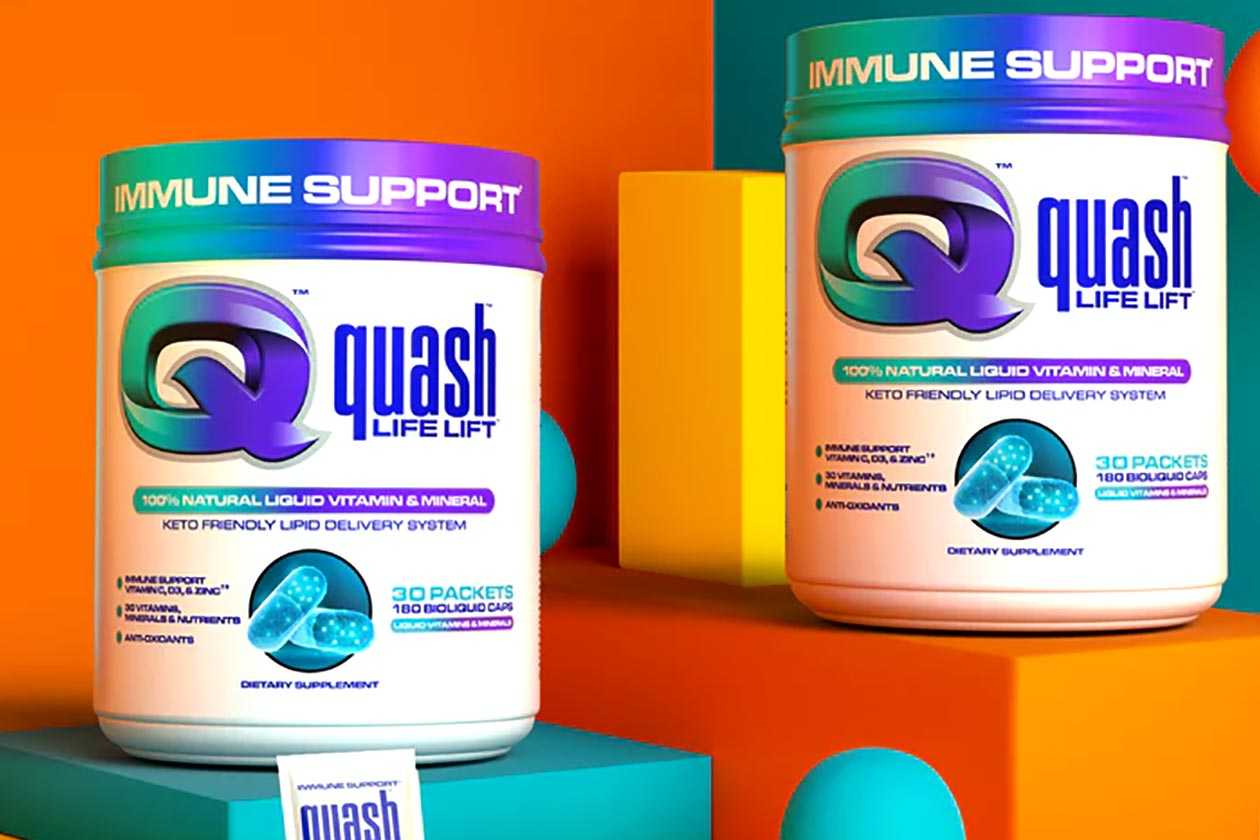 Vital Pharmaceuticals, the parent company of the hugely popular Bang Energy drink, introduced a dedicated immune health beverage late last year with Quash Life Lift. The product comes in a convenient and compact shot format, and it brings together several commonly used immunity ingredients, including solid dosages of vitamin C, vitamin D, and zinc.
Quash Life Lift has now expanded into a more traditional supplement format of capsules, or more specifically, six liquid capsules put into single serving packets with 30 packets in a full-size tub. The new product is referred to as Quash Multivitamin, and it comes with a much more comprehensive selection of ingredients, aiming to support many other areas of wellness outside of immune health.
Vital Pharmaceuticals has packed Quash Multivitamin with a full blend of vitamins and minerals, including a similar amount of vitamin C at half a gram a serving and a lot more vitamin D at 7,500iu. There is a host of non-vitamin and mineral components in Quash Multivitamin, with the likes of inositol, acai berry, glutathione, lactoferrin, PABA, and beta-glucan.
It is a nice extension to the Quash Life Lift shot, giving fans of the original, dedicated immunity product a complete supplement for broader coverage of general health and wellness. For a multivitamin-type product, Quash Multivitamin comes with a relatively premium price of $49.99 for a tub of 30 servings through the Bang Energy online store at bangenergy.com.