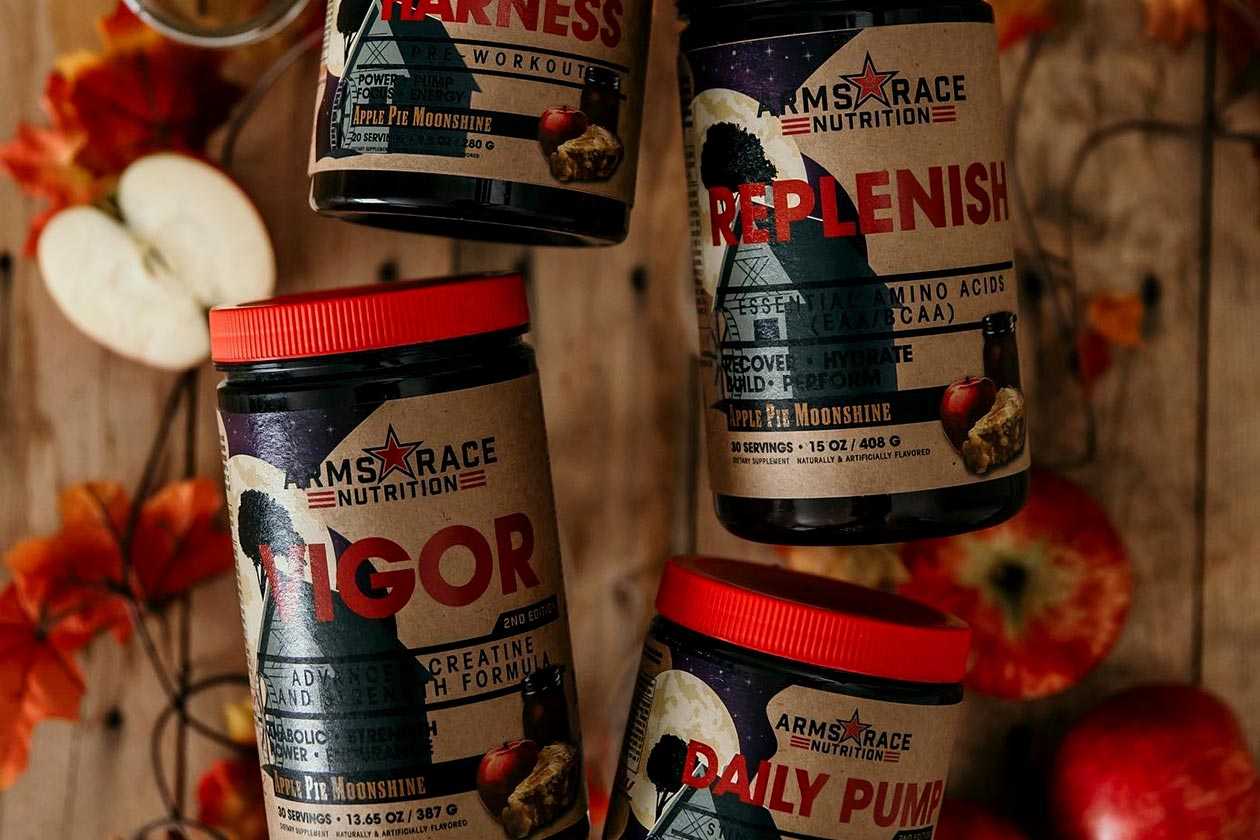 Arms Race Nutrition is one of the handful of sports nutrition companies that has made flavor series a part of its brand, releasing a few over the past couple of years, all starting with Venice Beach. Since Arms Race's original flavor collection, we've seen Big Sky, Key West, Sweendogg's Black Cherry, and in a little more than one week, for Black Friday, we are getting another.
The reputable and reliably effective Arms Race Nutrition has announced that right in time for the massive annual sales event that is Black Friday, it is launching its completely new Apple Pie Moonshine flavor series. As per the name, it is an apple pie moonshine-themed flavor for the same four supplements the brand always has in its series, with Harness, Daily Pump, Replenish, and Vigor.
Once again, Arms Race Nutrition is rolling out its Apple Pie Moonshine collection on Black Friday, and with that being when it's available, you'll definitely be able to grab one or the entire set alongside some sort of deal or discount. It is also worth mentioning, as previously confirmed, the version of Vigor in the series will be the yet-to-be-revealed but improved Vigor Second Edition.