3 months ago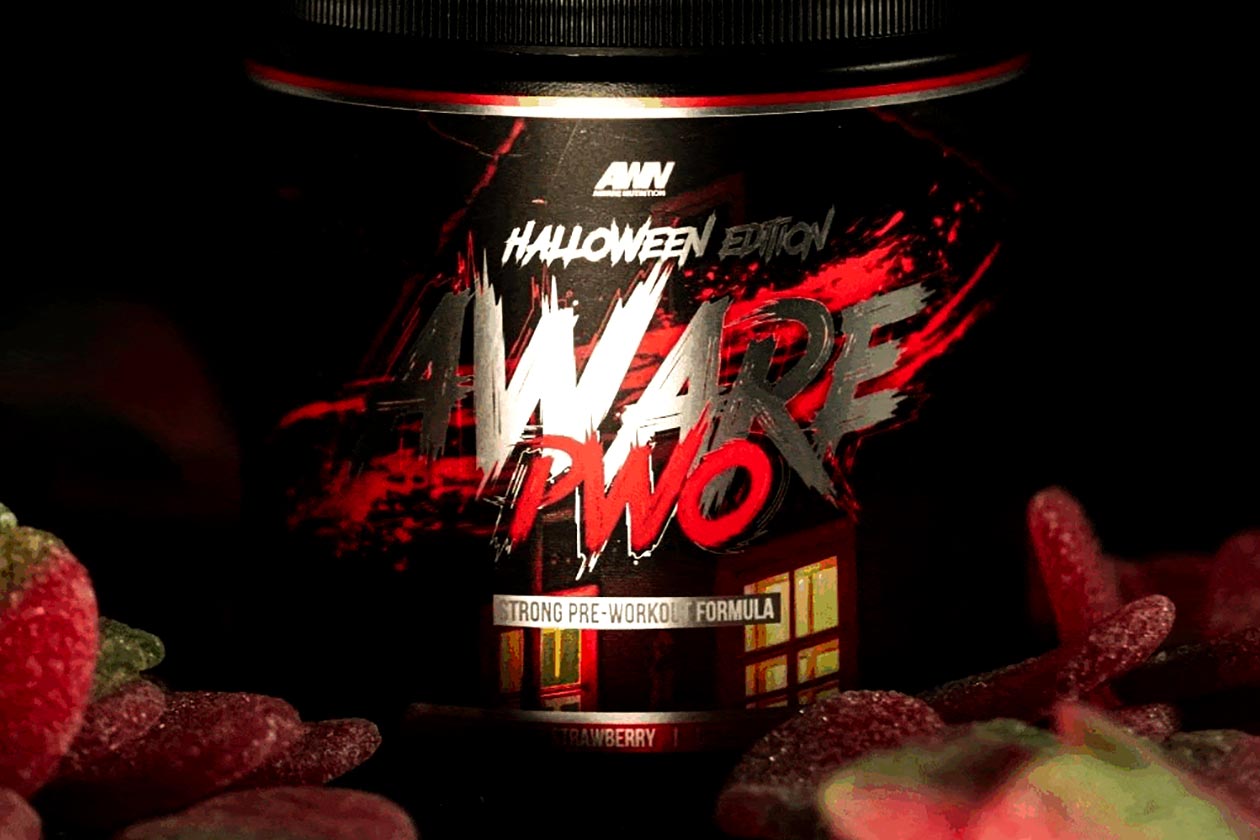 Aware Nutrition up in Sweden is celebrating Halloween this year with a special edition supplement; not a flavor as we've seen from many of the sports nutrition brands in the US, but an entire supplement. Aware has put together a product named Aware PWO Halloween Edition, and while the name is similar to Aware Pre-Workout and Aura-7 PWO, the ingredients and dosages in it are fairly different.
Aware PWO Halloween Edition is a limited-time pre-workout featuring ingredients similar to other competitors in the category from Aware Nutrition, with the likes of citrulline malate at 8g for pumps and 3.5g of beta-alanine for performance. There is also 400mg of theanine, 750mg of choline, and 2g of tyrosine for focus, and to drive home the energy portion, you get 300mg of caffeine.
Again there are similarities between Aware PWO Halloween Edition and Aware Nutrition's other pre-workouts — Aware Pre-Workout and Aura-7 PWO — but there are enough points of difference for it to be considered its own supplement. It is most similar to Aware Pre-Workout, although it's got a bit more to support muscle pumps and mental focus and still some help in the areas of endurance and energy.
Aware Nutrition's Aware PWO Halloween Edition is available directly from its online store at 369 kr; however, to celebrate the launch of the limited edition product, there is a 20% off sale. The promotion drops the Halloween-themed pre-workout down to an impressively competitive 295 kr (26.82 USD) for a full-size tub of 20 maximum servings and in the one candy-themed Sour Strawberry flavor.