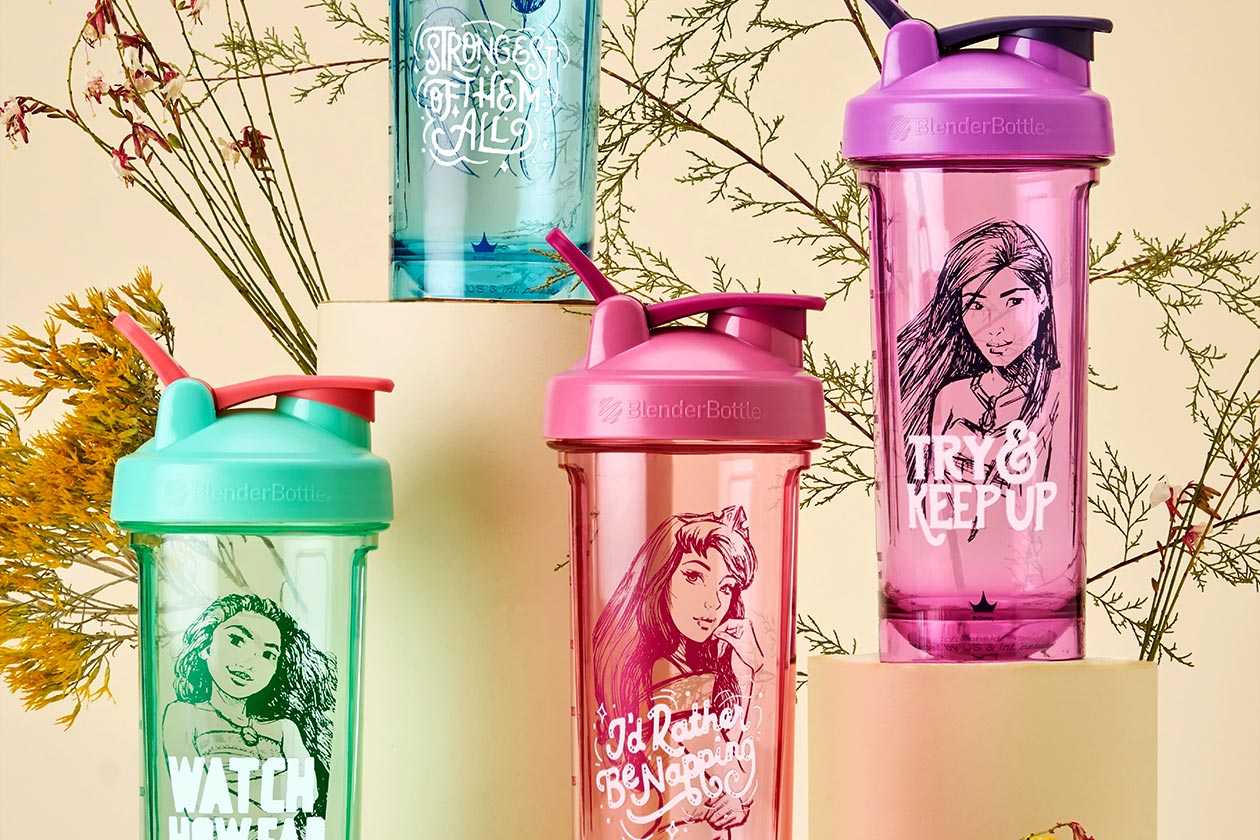 Authentic collaborations or licensed products have been present in the shaker side of the sports nutrition industry for longer than supplements, and they've spawned many creative items and collections. Last year, the original Blender Ball brand BlenderBottle teamed up with none other than Disney and created a family of shakers featuring some of the legendary studio's iconic princesses.
BlenderBottle introduced its Disney series with seven characters, in Jasmine, Mulan, Rapunzel, Tiana, Ariel, Belle, and Cinderella, with another four designs joining that selection this month and all keeping with that princess theme. Now available alongside those seven popular princesses mentioned is Moana, Pocahontas, Aurora or Sleeping Beauty, and the original Disney princess, Snow White.
You can grab any or all of BlenderBottle and Disney's four new princess shakers straight from its online store, all coming in the brand's Classic bottle design, covered in character-matching colors, and costing $17.99 each.