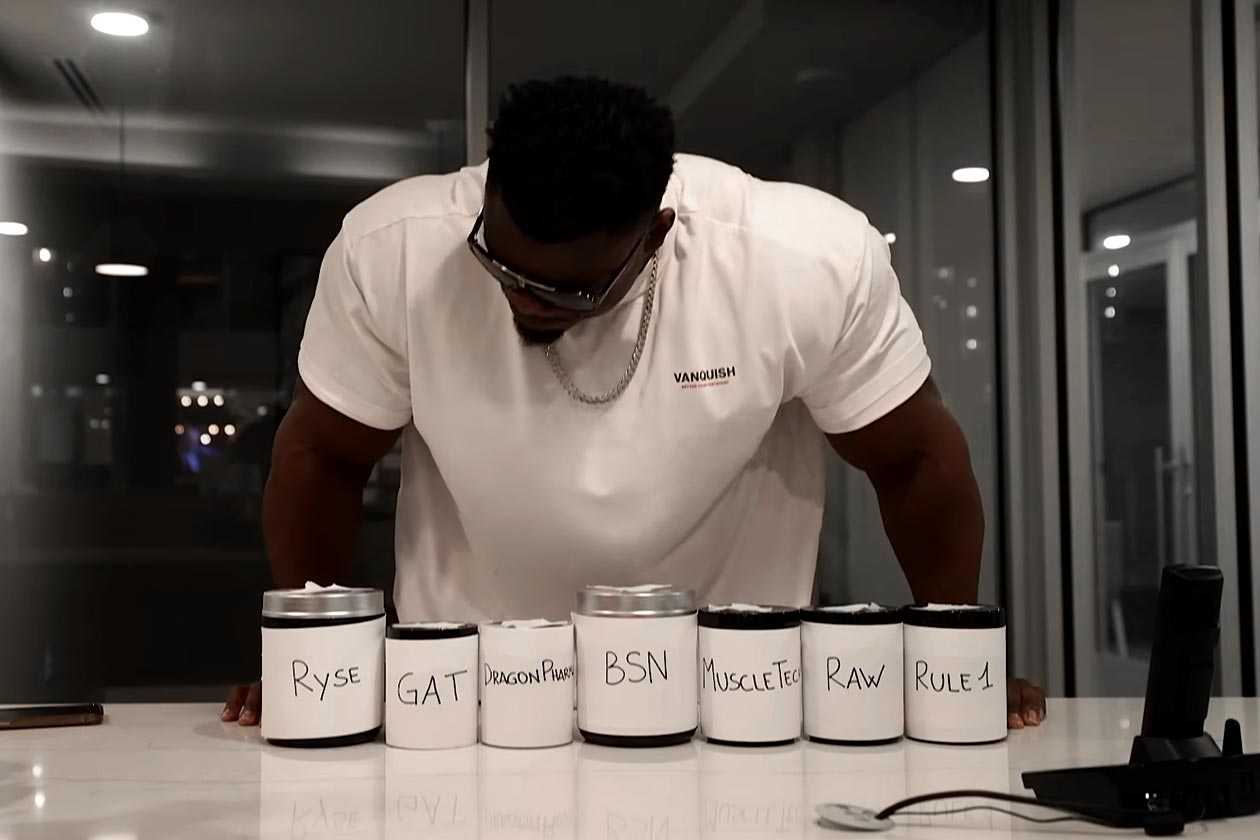 Earlier this week, Muscletech and the hugely popular bodybuilder Blessing Awodibu made a massive announcement in that Blessing has joined the team of the legacy sports nutrition brand. It's a significant step by Blessing, as he is about to get on stage and compete next month in Las Vegas at his first-ever Mr. Olympia competition, and where Muscletech will also be exhibiting at the Olympia Expo.
A very interesting detail regarding Blessing Awodibu's sponsorship, or at least his hunt for a supplement company to sponsor him, was that he shared the many major brands that showed interest. In his YouTube video revealing his final decision, he confirmed seven well-known names that reached out. That list included other legacy sports nutrition companies such as Rule One, BSN, and GAT Sport.
The other three going alongside those above and Muscletech were newer but also popular brands in Dragon Pharma, RYSE, and Raw Nutrition, which is already represented by powerhouses like Chris Bumstead, Brett Wilkin, and Ian Valliere. If you haven't seen it yet, you can watch Blessing Awodibu's entire sponsor announcement on YouTube, with the brand selection portion coming around halfway.