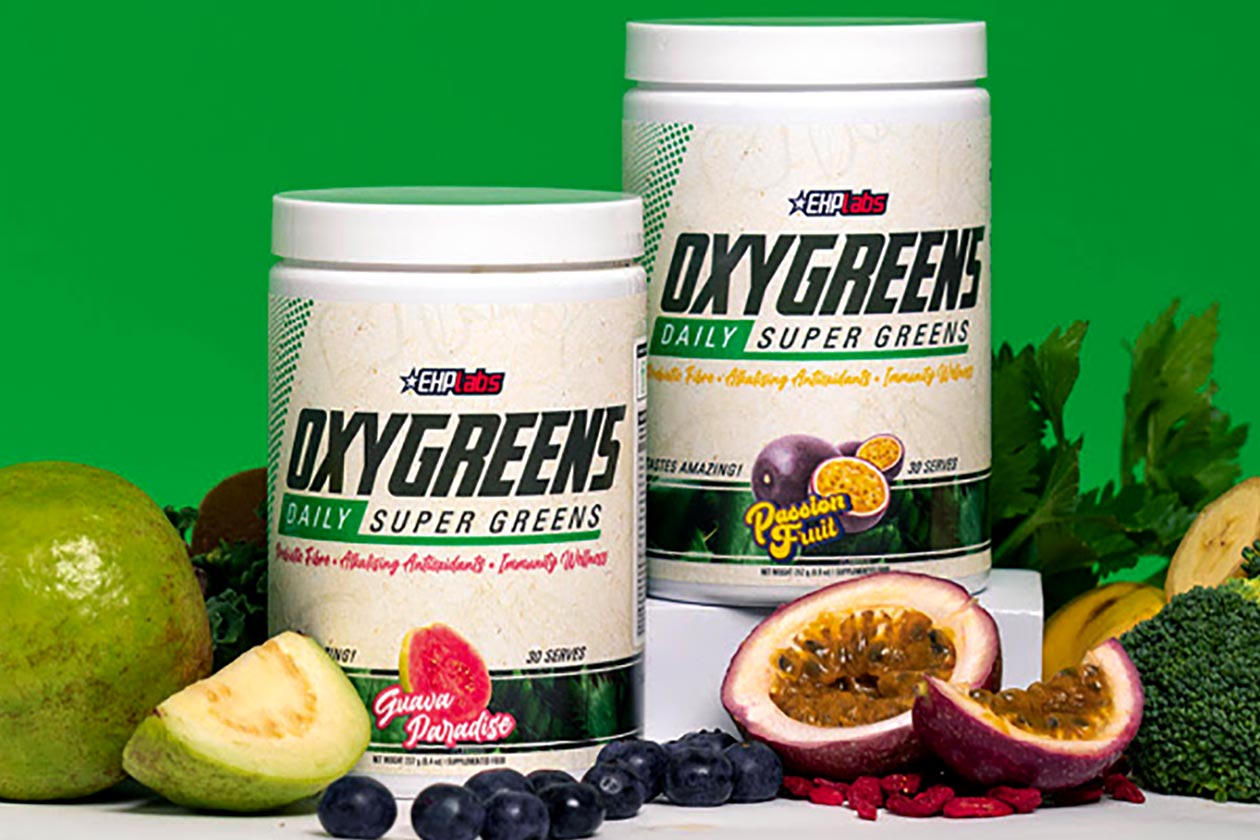 EHP Labs joined the list of sports nutrition brands in the superfood category earlier this year with the launch of its fruits and greens-filled OxyGreens. The supplement is indeed an all-out superfood formula, featuring 3.65g of greens, 232mg of antioxidants, and a 2.2g fiber blend, and it hit the market in three fruity flavors with Pineapple, Strawberry Margarita, and Forest Berries.
It is the menu of EHP Labs' superfood supplement OxyGreens that's the focus of this post here, as it has just been expanded from that original selection of three options to a total of five. The popular hard-working brand is welcoming two new tastes to the health and wellness product in Passionfruit, based on the tropical fruit of the same name, and the guava recipe Guava Paradise.
Both Passionfruit and Guava Paradise OxyGreens are in stock and available directly from EHP Labs' online store at $44.95 for a tub of 30 servings, the same price the superfood supplement released at with up to 10% off bulk purchases, bringing it down to a slightly better $40.46.