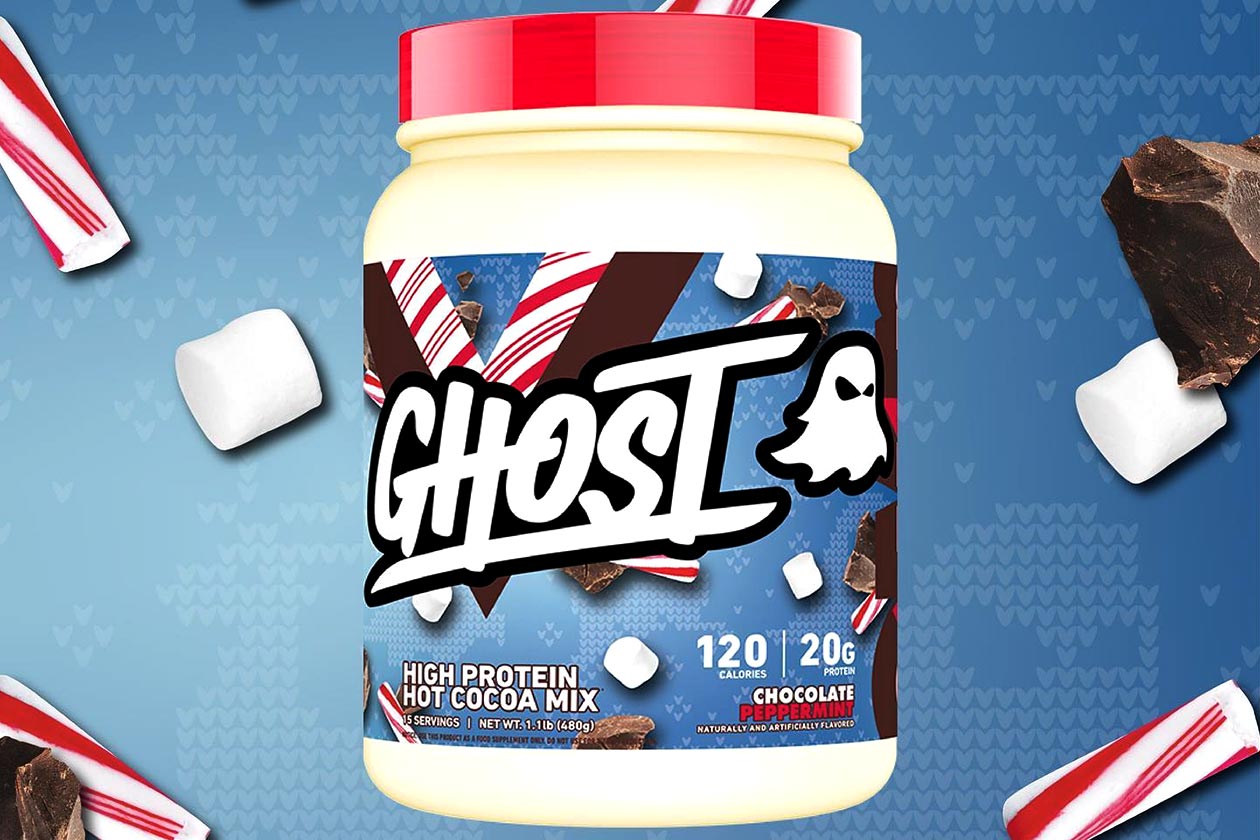 During the year it went on to win our prestigious Brand Of The Year award in 2020, Ghost dropped some excitement for the holiday season by way of two completely new special edition flavors. Until then, we had seen the same two Christmassy creations every year since 2017 with the sweet, tasty, and enjoyable Snickerdoodle and White Chocolate Peppermint flavors of Ghost Whey.
The 2020 holiday-themed products from Ghost were Frosted Sugar Cookie Ghost Whey and Hot Cocoa Mix Protein Powder with mini marshmallows to really drive home a hot cocoa type experience. The original lifestyle supplement company has decided to bring back Hot Cocoa Mix as it did last year, but there is more to it this time, as it's coming alongside an additional option.
In exactly one week on Black Friday, Ghost is launching its usual Milk Chocolate flavor of Hot Cocoa Mix Protein Powder and an entirely new Chocolate Peppermint Hot Cocoa Mix. The second flavor of the product won't have mini marshmallows, but it will still be an enjoyable sweet, hot cocoa-like experience with 20g of protein per serving, 6g of carbohydrates, and 120 calories.
When that launch rolls around, Friday of next week at precisely midday Central Time, you'll be able to grab the Milk Chocolate Hot Cocoa Mix and Chocolate Peppermint Hot Cocoa Mix directly from Ghost's online store in small tubs of 15 servings.