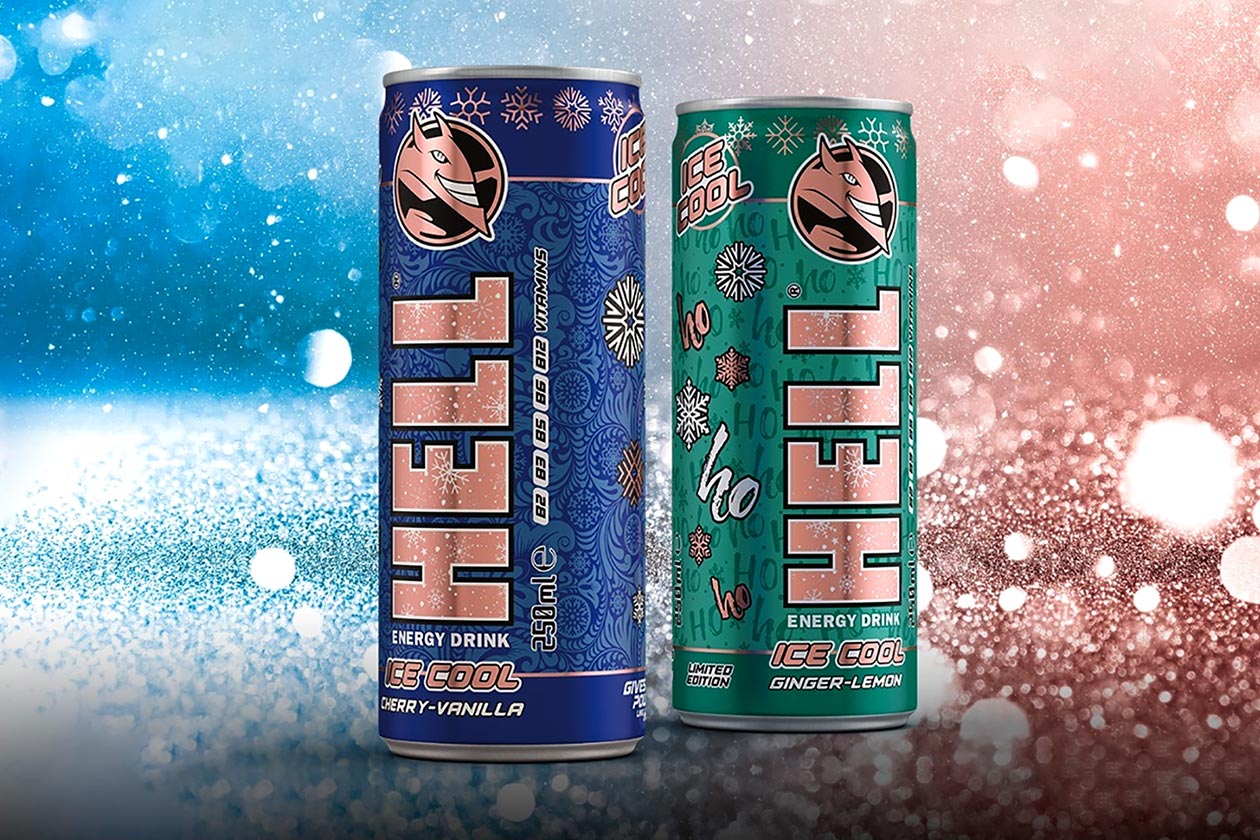 Hugely popular and widely available Hell Energy Drink is finishing the year fun and strong, revealing and releasing two special edition flavors under its limited-time Ice Cool Series. You can get a glimpse of the products in the image above, where you'll see both of the flavors feature a Christmassy theme, fitting, of course, for the time of year and helpful for fans trying to spot them in stores and on shelves in Europe.
The two flavors in Hell Energy Drink's limited edition Ice Cool Series are the blue-colored Cherry Vanilla, and the equally festive dressed Ginger Lemon, covered in an eye-catching green. The names of the flavors explain the kind of experience you can expect to get right from the first sip, and they do sound interesting. It's also worth mentioning the Ice Cool entries only come in the brand's sugar-filled version.
Alongside the Ice Cool Cherry Vanilla and Ginger Lemon Hell Energy Drink's blend of B vitamins and 80mg of caffeine for energy, is 27g of carbohydrates, all of which is sugar, and a calorie count of 117. As mentioned, the Ice Cool Series and its two Christmassy creations are only around for a limited time and sound as though they can already be found in stores in Europe, where Hell has an incredible presence.