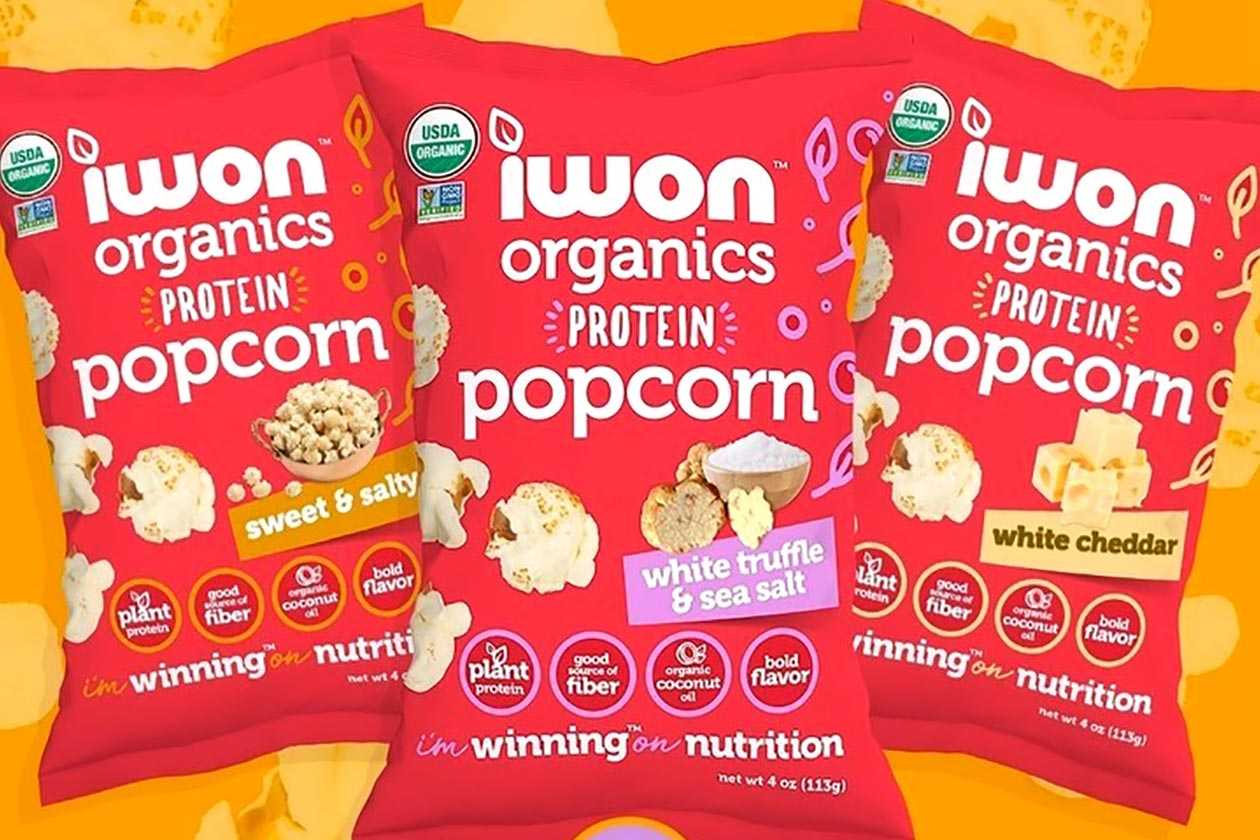 iWon Organics has come a long way over the years, now offering many different options when it comes to healthy, high-protein treats and snacks. The brand started with its original Protein Chips, packing 20g of protein in Sea Salt, Ranch, BBQ, Cinnamon French Toast, and Sriracha flavors. Fast forward to today, and iWon has crunchy Protein Cereal, and the chip-style products Protein Stix and Protein Puffs.
Sometime soon, iWon Organics is expanding its family of functional foods with another intriguing, protein-packed, and undoubtedly enjoyable creation with iWon Protein Popcorn. The upcoming product is grown and produced in California and made with organic coconut oil, and while we don't know the exact amount of protein it has per bag or serving, it is said to be high, and the protein comes from plant-based sources.
iWon Organics Protein Popcorn is making its way out to shelves in a sizeable 4oz bag, which is close to the weight of the 5oz family bag of Protein Stix. Based on that, it'll definitely have a fair amount of protein, and there will be three bold flavors to choose from right out of the gate, in White Truffle & Sea Salt, White Cheddar, and Sweet & Salty.