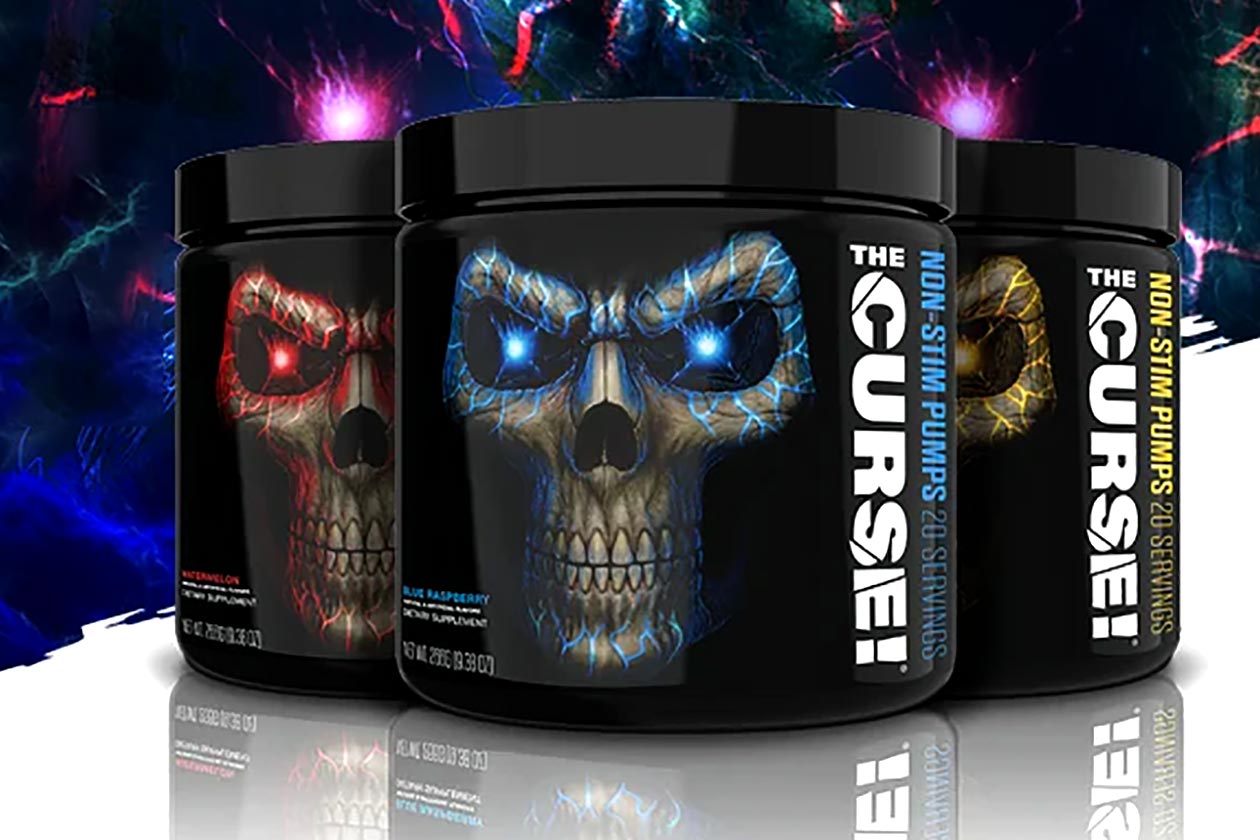 It was only this past weekend that JNX Sports unveiled its newest supplement and first-ever stimulant-free pre-workout with The Curse Non-Stim Pumps. The product has already found its way into a retailer at the online giant Muscle and Strength, where you can grab a tub of 20 full servings at $44.99, which is quite a bit more than the regular version of The Curse, but there is a reason for that.
JNX Sports' The Curse Non-Stim Pumps is a substantially more packed-out pre-workout compared to the original, with one of the biggest differences being that it's completely transparent. Filling out a serving of the supplement is 6g of citrulline malate for pumps, 1.6g of beta-alanine for performance, 2.5g of betaine, a gram of taurine, 150mg of theanine, and 300mg of alpha-GPC to support focus.
Those dosages are much more robust and reliable than what you get in The Curse; for example, the standard The Curse has 900mg of citrulline and arginine AKG per serving, while The Curse Non-Stim Pumps packs 6g of citrulline malate, which is clearly a lot more citrulline. You could combine JNX Sports' newest product with some standalone caffeine or even an energy drink and come out with a nicely balanced pre-workout, again, better dosed than The Curse.
Muscle and Strength is one of the first to stock JNX Sports' The Curse Non-Stim Pumps, although, as far as we know, it's not exclusive and should be hitting other locations. There is no deal or discount available for the stimulant-free pre-workout, but as we've said numerous times relating to releases, Black Friday is right around the corner, so you should get a chance to save if you don't mind waiting.