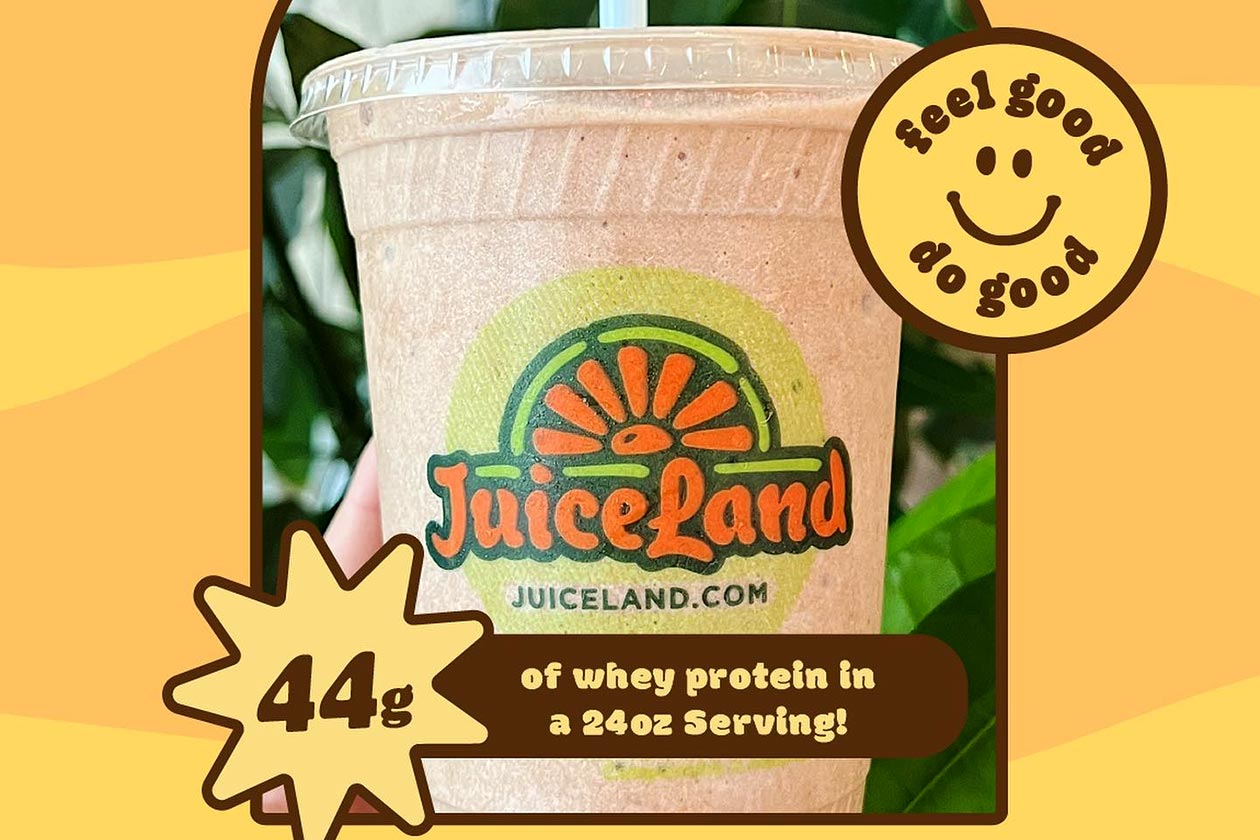 Four years ago, the juice and smoothie specialist JuiceLand, with over 30 locations, dropped whey protein options from its menu, aligning with its mission of becoming more sustainable. Over the past month or so, JuiceLand has brought the protein-packed ingredient back into its stores, all while keeping with its sustainability goals as it is not using your typical whey protein.
JuiceLand has teamed up with Perfect Day to use its incredibly innovative animal-free whey protein for its all-new beverage, The Chocolate Whey. It is a smoothie that brings together almond milk, banana, cacao, vanilla, and Perfect Day's animal-free whey. The Chocolate Whey packs 44g of protein in its 24oz size, 112g of carbohydrates, 14.2g of fat, and a high 708 calories.
For those not familiar with animal-free whey protein from Perfect Day, to put it simply, it is genetically identical to standard whey, but instead of coming from cows, the company utilizes a unique process involving microflora. As per its name, it is whey protein that doesn't use any animals for production, and it does indeed taste as good as traditional whey protein.
You can grab JuiceLand's The Chocolate Whey beverage made with Perfect Day's animal-free whey protein in 14, 16, and 24oz sizes from its many locations, about 80% of which are in Austin, Texas.