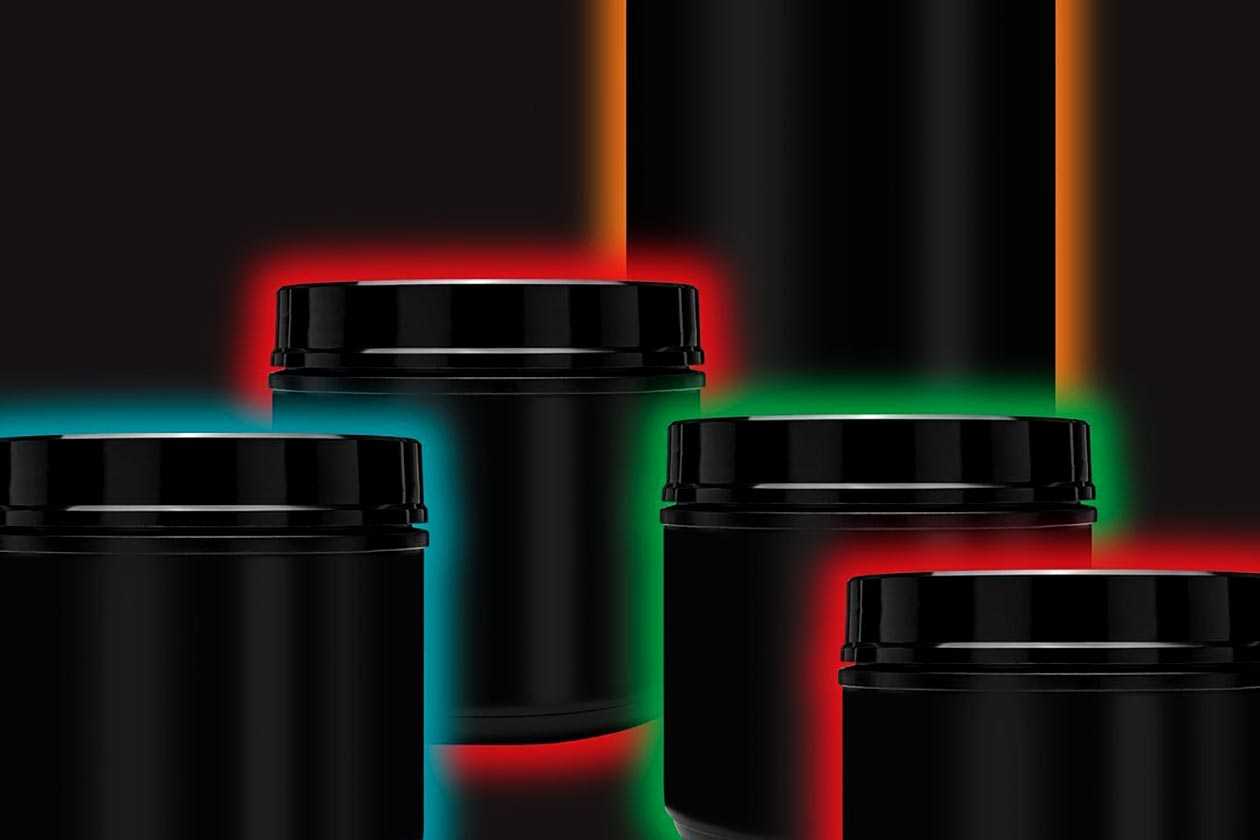 The Pro Series is Labrada Nutrition's premium selection of supplements, launched about a year and a half ago, and it hasn't been added to since. The collection started with three products; the stimulant-free pre-workout Pump, heavily driven by ingredients for pumps; Intra, built for intra-workout performance and recovery; and lastly, the lean hydrolyzed whey-based protein powder Hydro.
It is a solid set of supplements, covering fans from all angles in pre-workout, intra-workout, and post-workout, but in the lead-up to this year's Mr. Olympia, Labrada Nutrition is looking to step things up. The brand has come out and teased that it has five new products for the series, and again, they're dropping before the 2022 Mr. Olympia, where the son of Lee Labrada, Hunter Labrada, will step on stage.
There are no real clues for any of the upcoming Labrada Nutrition Pro Series releases, only the image above, featuring five blank black tubs surrounded by a colorful glow. The big mystery is whether these are completely new supplements, like a stimulant pre-workout or even a weight loss product, or are they additional flavors for the line's original supplements; Pump, Intra, and Hydro.
This year's Mr. Olympia competition is only a few weeks away, so we'll likely be getting more hints, clues, and details from the brand shortly. We are, of course, hoping for entirely new supplements, as they're always more exciting, but either way, it's finally some movement for Labrada Nutrition's premium Pro Series.