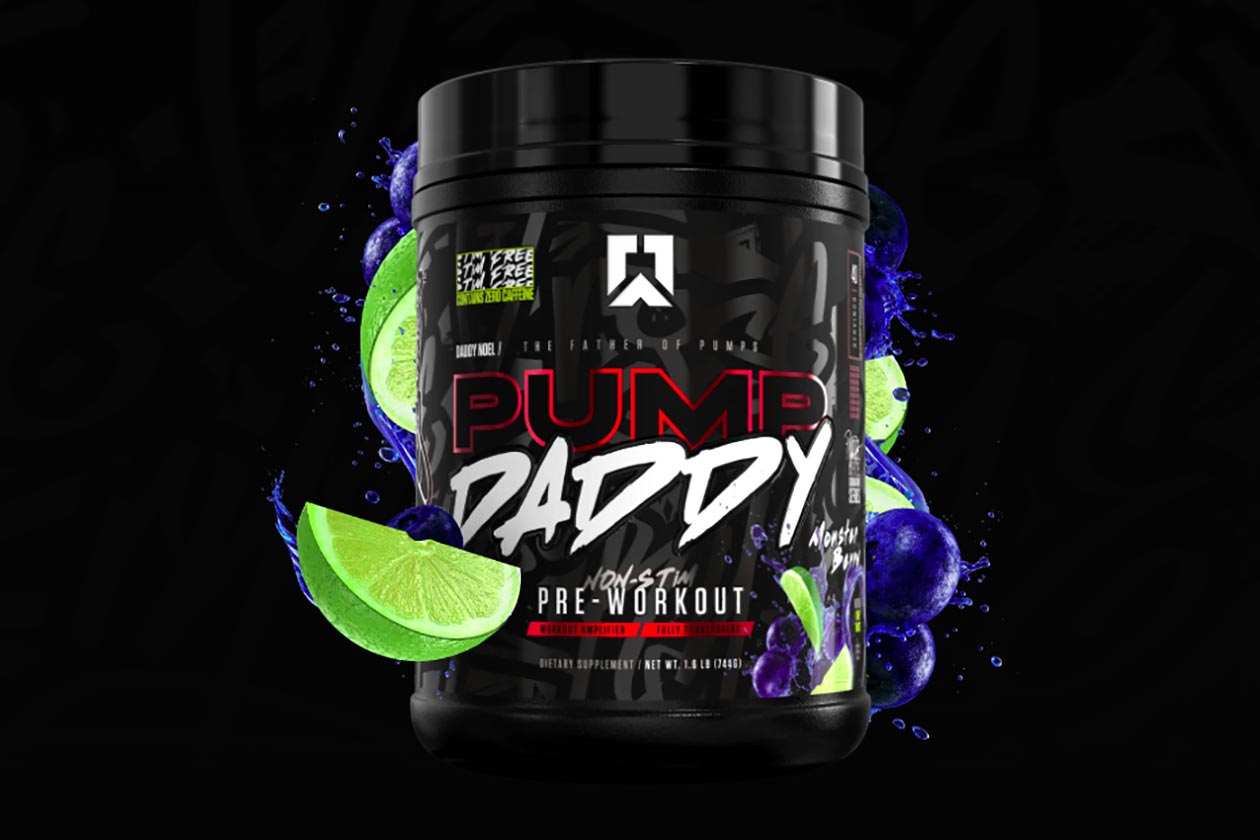 Something eagle-eyed fans may have noticed with RYSE's packed-out and promising stimulant-free pre-workout Pump Daddy is that it was previewed in a flavor that didn't actually launch for Black Friday. The pump-powering supplement initially went live in a Black Cherry Citrus flavor, although a few days earlier, it had been spotted in another refreshing recipe named Monsterberry Lime.
It turns out RYSE was actually saving its Monsterberry Lime Pump Daddy for its Cyber Monday sale, which went online yesterday with similar offerings to Black Friday, including a 30% discount and freebies. The more important point was the additional flavor of Pump Daddy, as during the brand's Black Friday blowout, it managed to completely sell out of the Black Cherry Citrus flavor of Pump Daddy.
That is not the case with Monsterberry Lime, as it is still available in RYSE's online store, while Black Cherry Citrus remains out of stock. The initial Pump Daddy flavor is said to be returning in the next few weeks, but again, there is now also Monsterberry Lime on the menu, which fans that missed out on the first round can currently get in quickly and get their hands on.