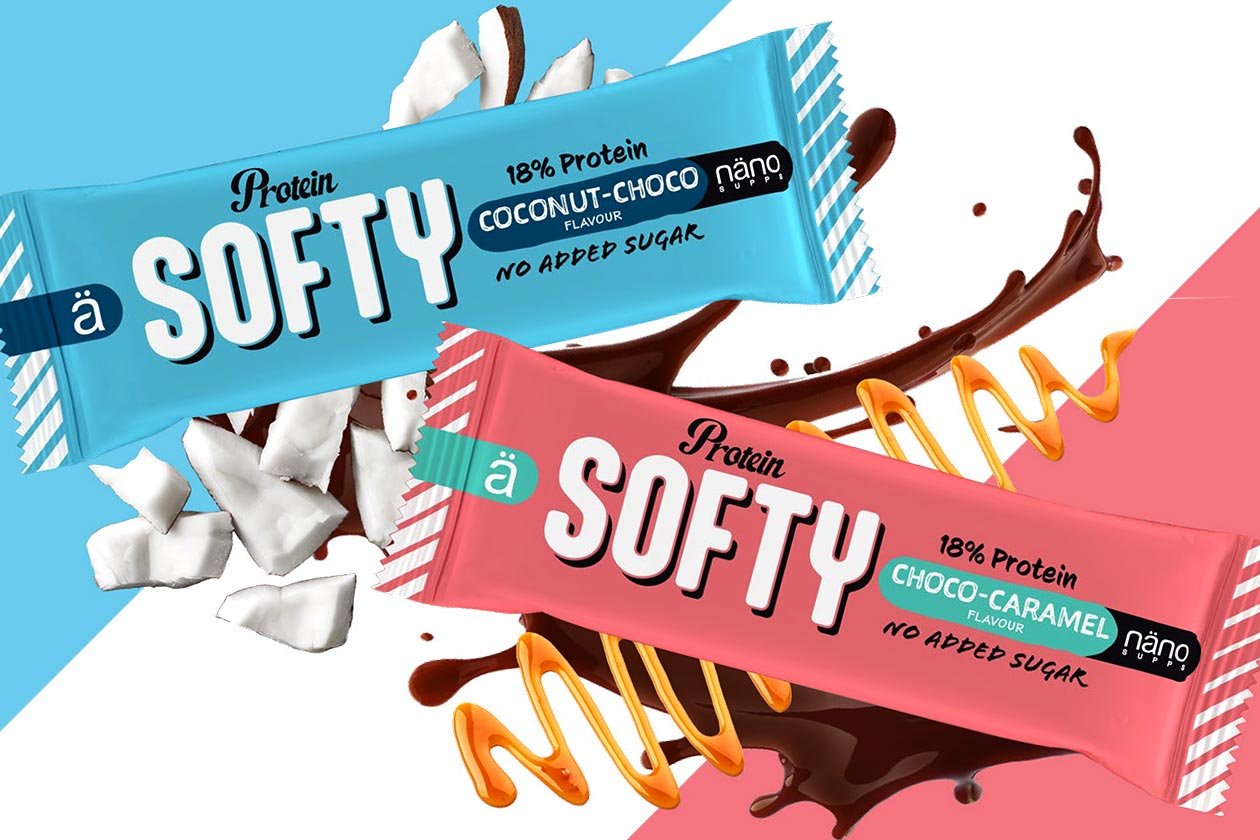 Nano Supps in Europe has introduced many different snacks and functional foods; its original hit was the — at the time — one-of-a-kind Protein Pancake. The brand has done some more traditional formats like a beverage and bars, the latter of which it is returning to this month with what sounds like a much better competitor than the straightforwardly titled Nano Supps Protein Bar.
The latest innovation from the European functional innovator is Protein Softy, a relatively light 33g snack that comes with 6g of protein, reasonable for its size, 9 to 12g of carbohydrates, 3.2g of that sugar, between 6 and 7g of fat, and 127 to 130 calories. Those numbers vary between the product's two flavors with the classic combinations of Chocolate Caramel and Coconut Chocolate.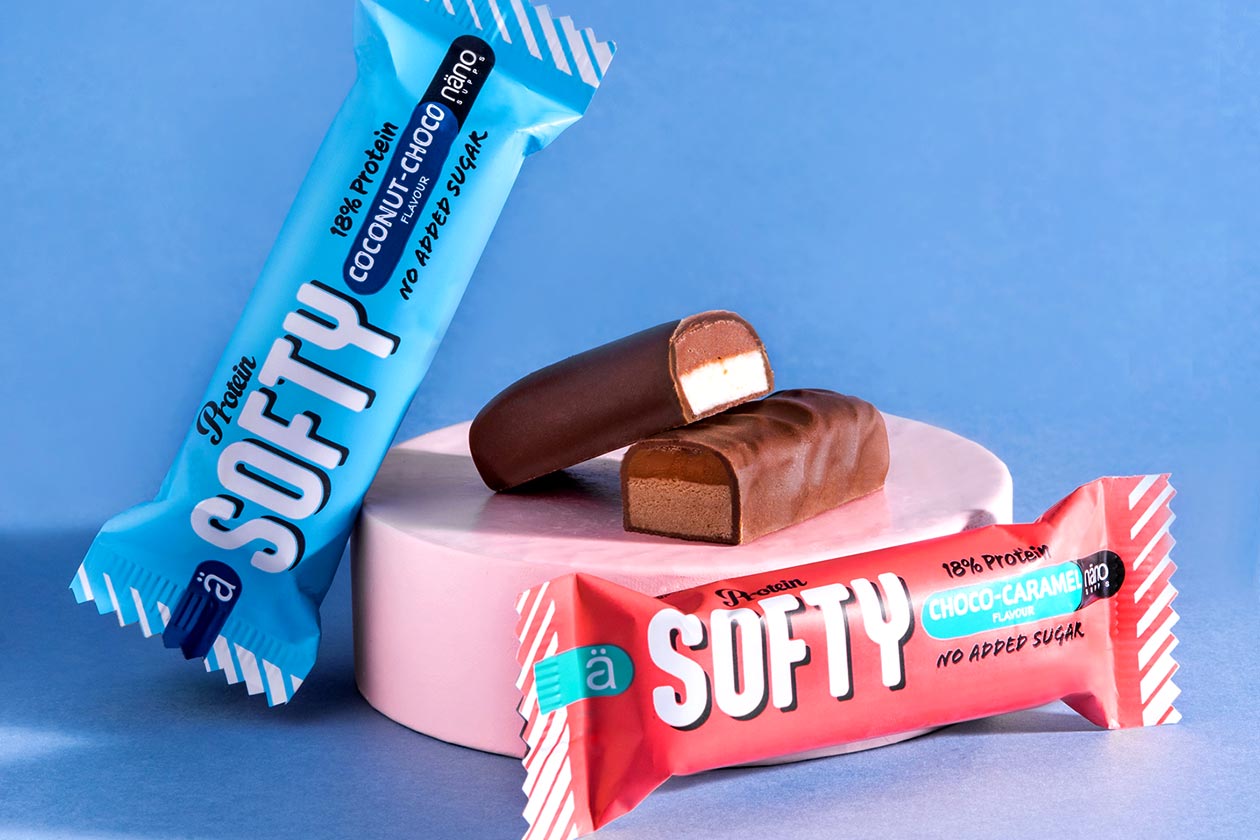 Based purely on the name, Nano Supps Protein Softy sounds like a softer bar-format snack. You can see what the food itself looks like in the image above, with two main layers making up the body and all wrapped in chocolate. Consistency is a key part of any edible item, and with a name like Softy, we have to imagine that's an area the product shines, with its small 33g size also likely helping there.
As mentioned, Protein Softy will be making its way out to Nano Supps' many stores and stockists throughout Europe and other markets around the world soon. It'll very likely have a low and cost-effective price tag, as it is, once again, a small snack-sized product, weighing just 33g a piece, far from the much more common 60g.