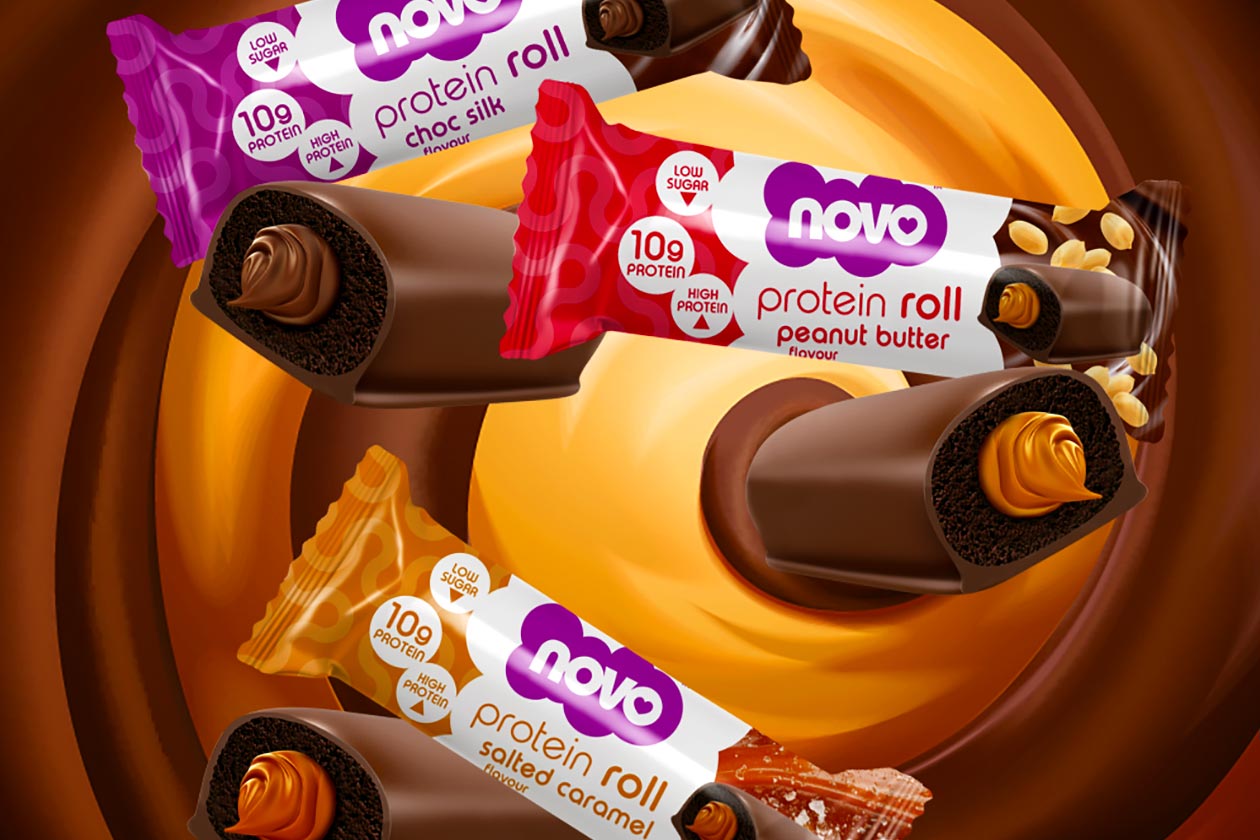 The latest functional innovation from Novo Nutrition has been revealed following its teaser from earlier in the week hinting at some sort of chocolate, roll-type snack. The product is officially titled Protein Roll, and it features a build similar to some other core or roll-named bars, where you get a doughy main body filled with a creamy center and wrapped in delicious chocolate.
Novo Nutrition's Protein Roll isn't an overly large product, far from the usual 60g bar, and providing a moderate 10g of protein, making this more of a functional snack, similar in size and balance to the brand's delicious Protein Break. The other macros making up Protein Roll's nutrition profile have not been shared but we know the sugar is low and the calories are reasonable.
In typical Novo Nutrition style, Protein Roll is making its way out to stores and stockists in a selection of flavors, giving fans and future repeat customers a nice variety to get their hands on. The Protein Roll menu consists of Peanut Butter, Salted Caramel, and one for chocolate fans in Chocolate Silk, all featuring that gooey center, which is where each flavor differs from one another.