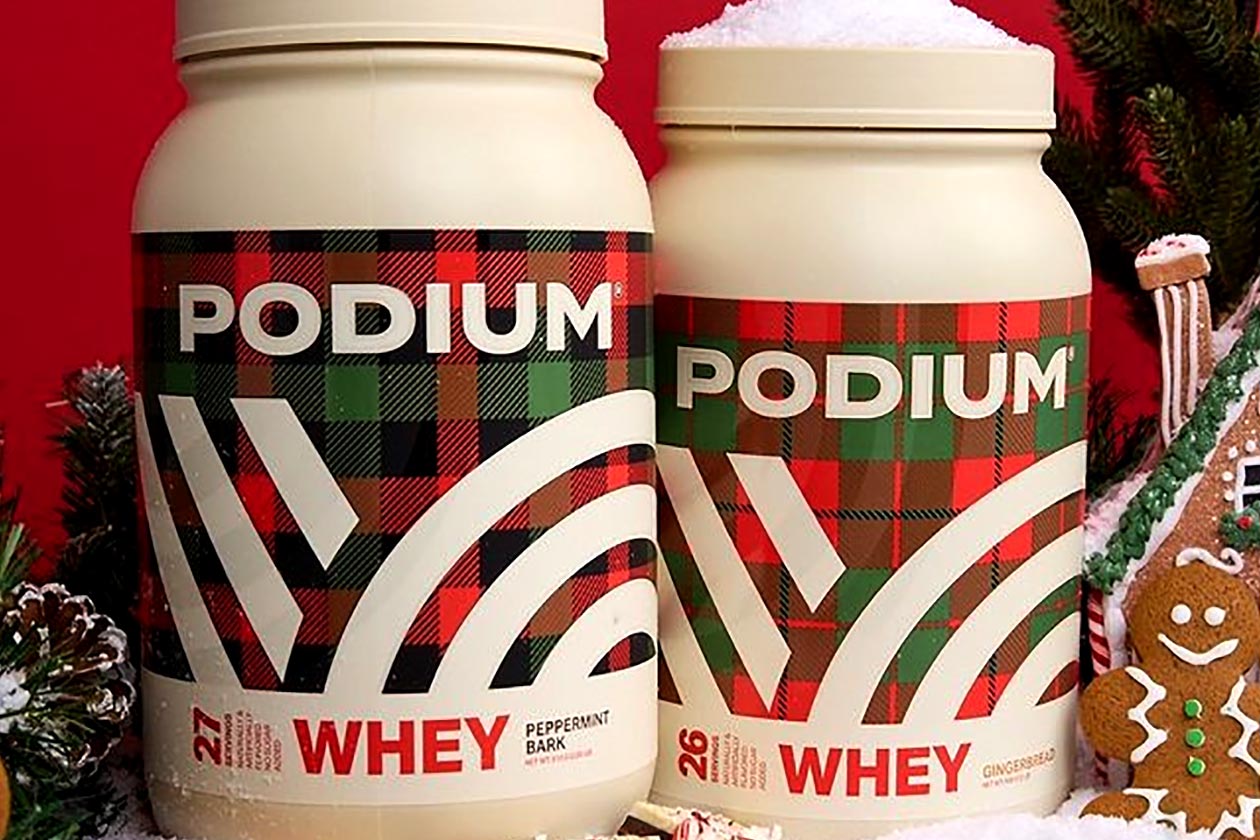 After plenty of teasers, hints, and everything in between, premium sports nutrition brand Podium has revealed the two special edition flavors of protein powder it has put together for Christmas. The flavors are both dropping on Wednesday of next week, the day before Thanksgiving, and as you'd expect based on the many other tastes available for the brand's only protein, Podium Whey, they are quite creative.
Arriving just in time for the holiday season, Podium Nutrition is launching the obviously whey-powered protein powder Podium Whey in the classic Christmas tastes, Gingerbread and Peppermint Bark. They'll have the supplement's same reliable formula and lean macros, which in the ongoing Maple Butter Pancake flavor consists of 25g of protein, 2g of carbohydrates, a gram of fat, and a calorie count of 120.
As far as we know, Podium Nutrition's Gingerbread and Peppermint Bark Podium Whey will be going live through its online store at 321podium.com, where a full-size tub of the product typically costs $44.99. Next week is, of course, Black Friday, so you may have a chance to save, but with the Christmas edition flavors dropping on Wednesday, you may have to wait a couple of days before that promotion is online.