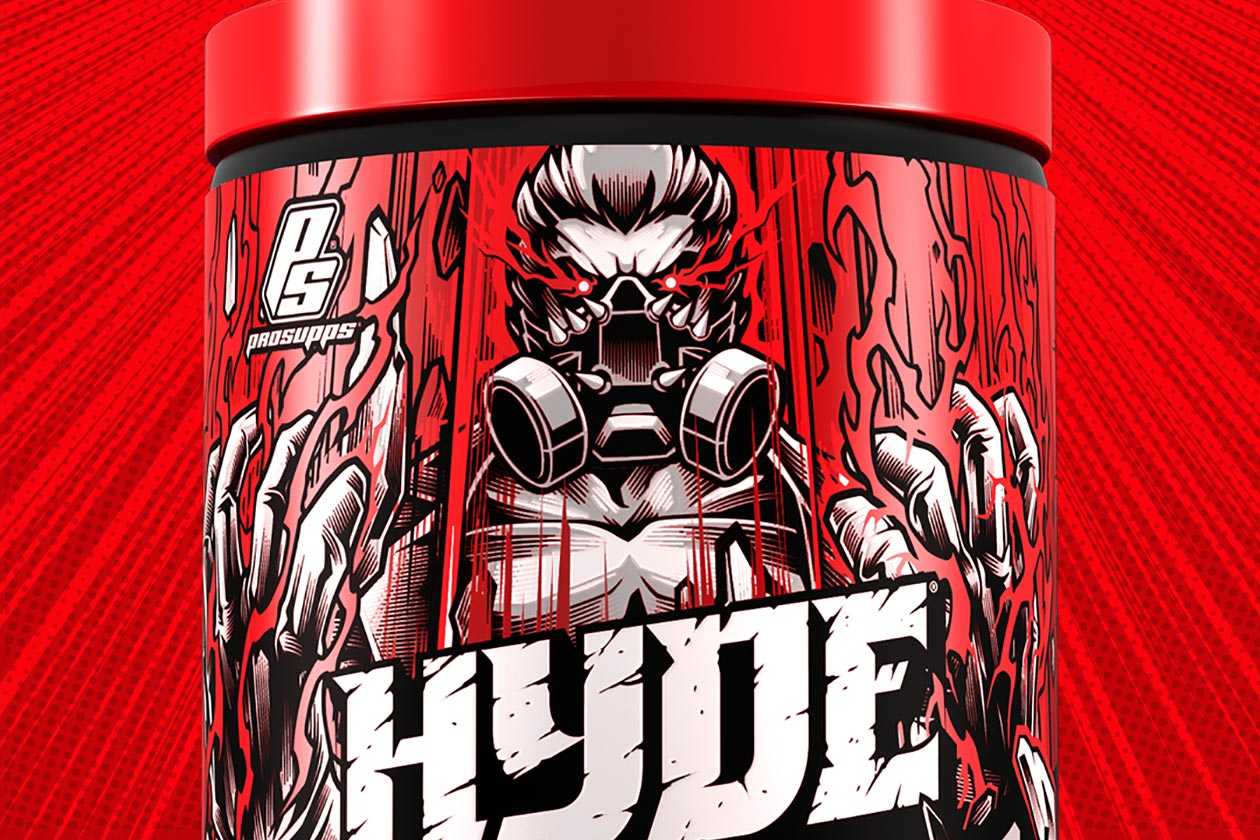 Legacy sports nutrition brand ProSupps recently released the newest version of its Hyde pre-workout, referred to as Hyde OG, where it aims to get back to its roots. The supplement features a significantly different label design compared to anything else we've seen from it over the years, with a colorful, illustration-heavy look carried by a dominant graphic of none other than Mr. Hyde himself.
You can now purchase the Hyde OG pre-workout from ProSupps' online store at $44.99 for a tub of 30 servings in three flavors, Solar Punch, Tropic Cyclone, and a classic Blue Freeze. The formula driving the experience for the supplement is completely transparent, a welcome feature, and something that wasn't always the case in previous Hyde iterations and other Hyde-named products.
To support performance, ProSupps has packed Hyde OG with 2g of beta-alanine, 50mg of the premium and proven Senactiv, and 150mg of CellFlo6, then for pumps, you get Nitrosigine at its full amount of 1.5g a serving. Then, taking care of the stimulating side of the supplement is a strong 375mg of caffeine and 2mg of yohimbine, all rounded off with 50mg of AstraGin to improve absorption and essentially get more out of the pre-workout's formula.
Again, you can pick up and purchase ProSupps' return to its roots, Hyde OG, directly from its online store at prosupps.com for $44.99, close to twice the price of Hyde Signature, but you do get a lot more in the pre-workout. There is, unfortunately, currently no way to save on the product, although in a little more than a week, it'll be Black Friday, where ProSupps will likely have some sort of deal running.