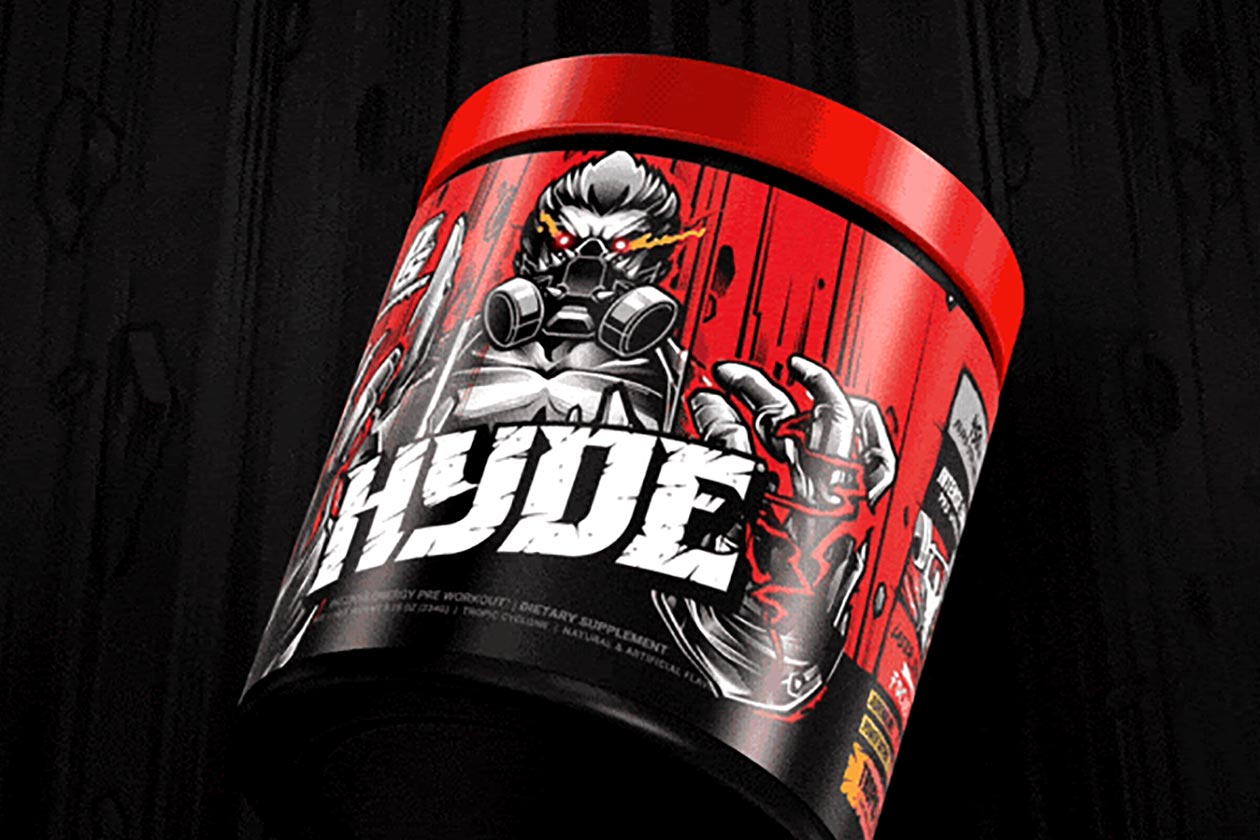 Hyde is the hit pre-workout from ProSupps and one of the supplements that made it as popular and widely available as it is today. The product has undergone many changes over the years and seen several spin-offs, such as the premium Hyde Icon, the recent beverage Hyde Energy, and Kamaru Usman's Hyde Nightmare. ProSupps has now announced another version is right around the corner simply titled Hyde.
ProSupps is referring to the upcoming supplement as Hyde The Original or Hyde OG, with the idea being that it is going to reinforce the brand's roots. From what we understand, it'll be ProSupps' more mainstream competitor in the saturated pre-workout category, similar to the currently available Hyde Pre-Workout, featuring the likes of 3g of citrulline, 2.5g of beta-alanine, and 250mg of the classic caffeine.
Hyde or Hyde OG hasn't had its full formula revealed, although ProSupps has shared its key ingredients, and it does sound like it'll be more intense than the likes of Hyde Pre-Workout. The supplement is going to have 2g of beta-alanine to support performance, 1.5g of premium Nitrosigine to power pumps, 25mg of yohimbe, and a much higher amount of caffeine at 375mg, which is 50% more than that 250mg.
ProSupps will be squeezing all of those highlights into a single scoop serving with several flavors to choose from, like Blue Freeze, Solar Punch, Tropic Cyclone, and Pixie Storm. Fans are also still going to be able to stack the new pre-workout with the brand's stimulant-free products like Hyde Max Pump, to further support and enhance muscle pumps, and make for a more well-rounded experience.