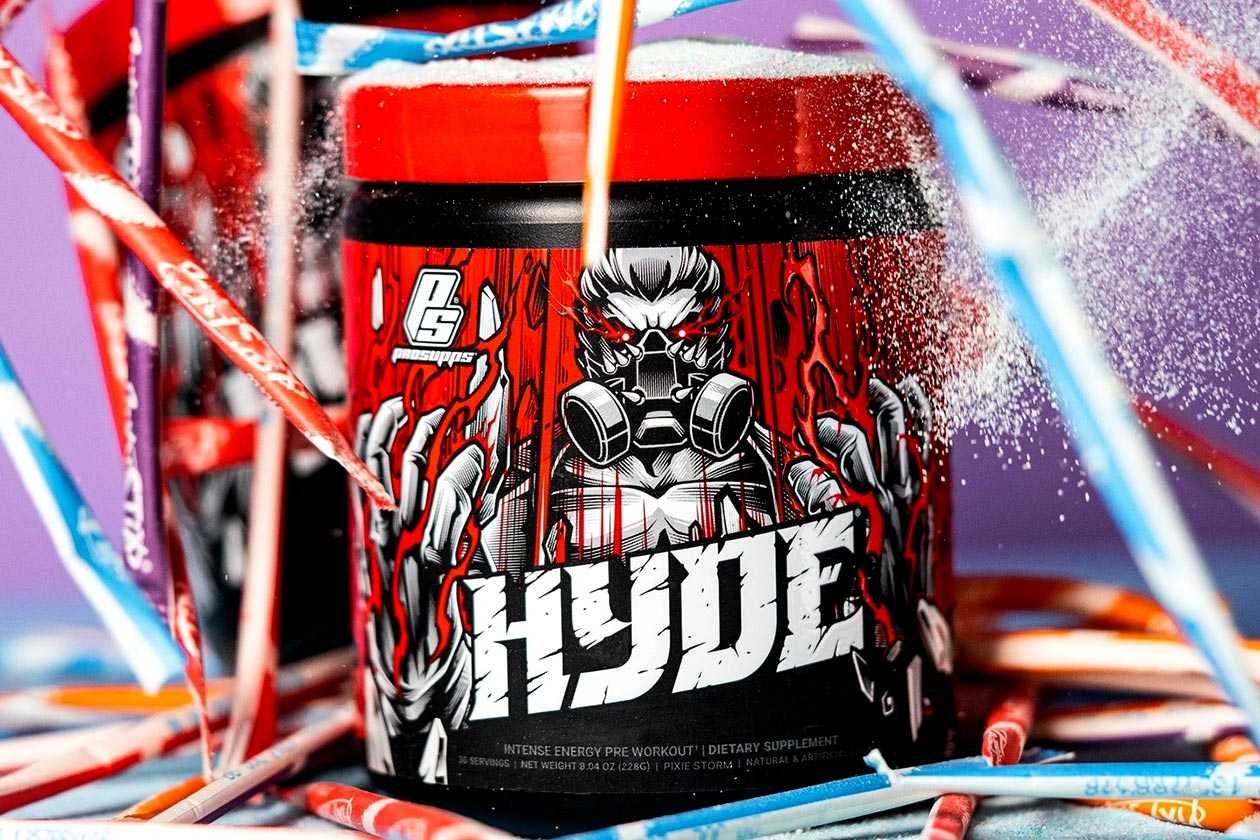 ProSupps recently released the latest evolution of its long-running pre-workout, simply named Hyde, where it said it is returning to its roots. The supplement has ingredients to support all of the core pre-workout benefits, from caffeine and yohimbine for increased energy and mental focus, to beta-alanine, Senactiv, and Nitrosigine to support performance and pumps.
ProSupps launched its refreshed Hyde pre-workout in three flavors with Blue Freeze, Solar Punch, and Tropic Cyclone, and now there is another option, but it's not going to be showing up everywhere. Going alongside those three mentioned, the legacy brand has put together a seemingly candy-like taste called Pixie Storm, and it is exclusive to Vitamin Shoppe.
The Pixie Storm flavor of Hyde is listed and available through ProSupps' online store at prosupps.com; however, retailer-wise, The Vitamin Shoppe is said to be the only one stocking it. Pixie Storm is not yet in Vitamin Shoppe's online store, but if you head there during its Black Friday sale, you can grab any of those other flavors of Hyde at a heavily discounted $31.49.