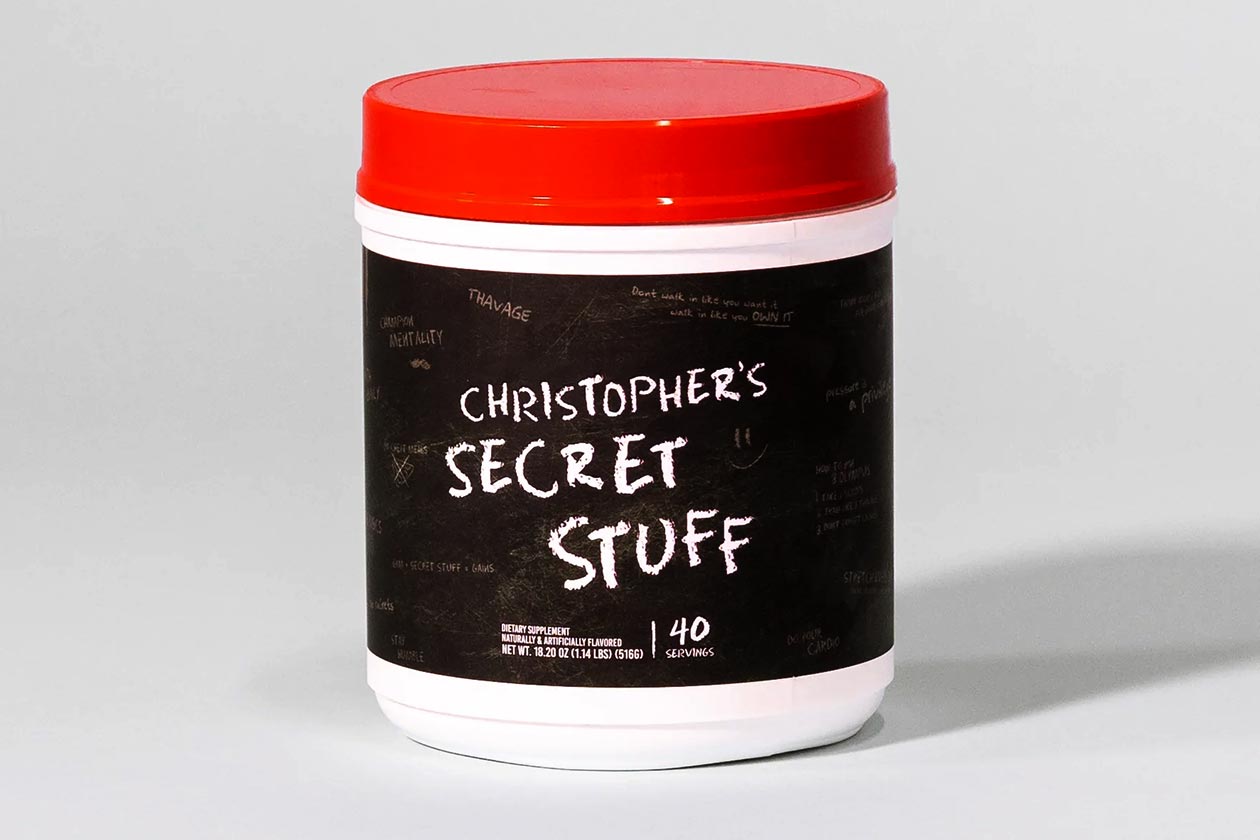 At midday Eastern Time today, Raw Nutrition is launching a special edition flavor of Chris Bumstead's CBUM Series pre-workout, the well-dosed and well-rounded Thavage. The brand has done things very differently on this one compared to other flavor extensions of the supplement, giving Secret Stuff its own alternative label design and name in Christopher's Secret Stuff.
Christopher's Secret Stuff is simply another flavor of Raw Nutrition and Chris Bumstead's Thavage pre-workout, but again, it has a different look and name, making it quite an entertaining product. The brand hasn't provided an exact description of what Christopher's Secret Stuff is meant to taste like, saying it's a rush of electrifying sweetness and that it tastes like winning.
Being that Christopher's Secret Stuff is a flavor extension of Raw Nutrition's CBUM Series pre-workout Thavage, it does have the same packed-out formula. As mentioned earlier, that includes reliable ingredients and solid dosages, with the likes of 6g of pure citrulline for pumps, a full 1.5g of premium Nitrosigine, 305mg of caffeine for energy, 400mg of alpha-GPC to enhance focus, and 3.2g of beta-alanine for performance.
Raw Nutrition and Chris Bumstead's winning-flavored Christopher's Secret Stuff will be available directly from getrawnutrition.com, again at midday today at the Thavage pre-workout's usual price of $49.99. It will have the same 40 servings per tub or 20 maximum servings, and it is a limited edition launch, so if you don't want to miss out, get in as soon as it goes live.