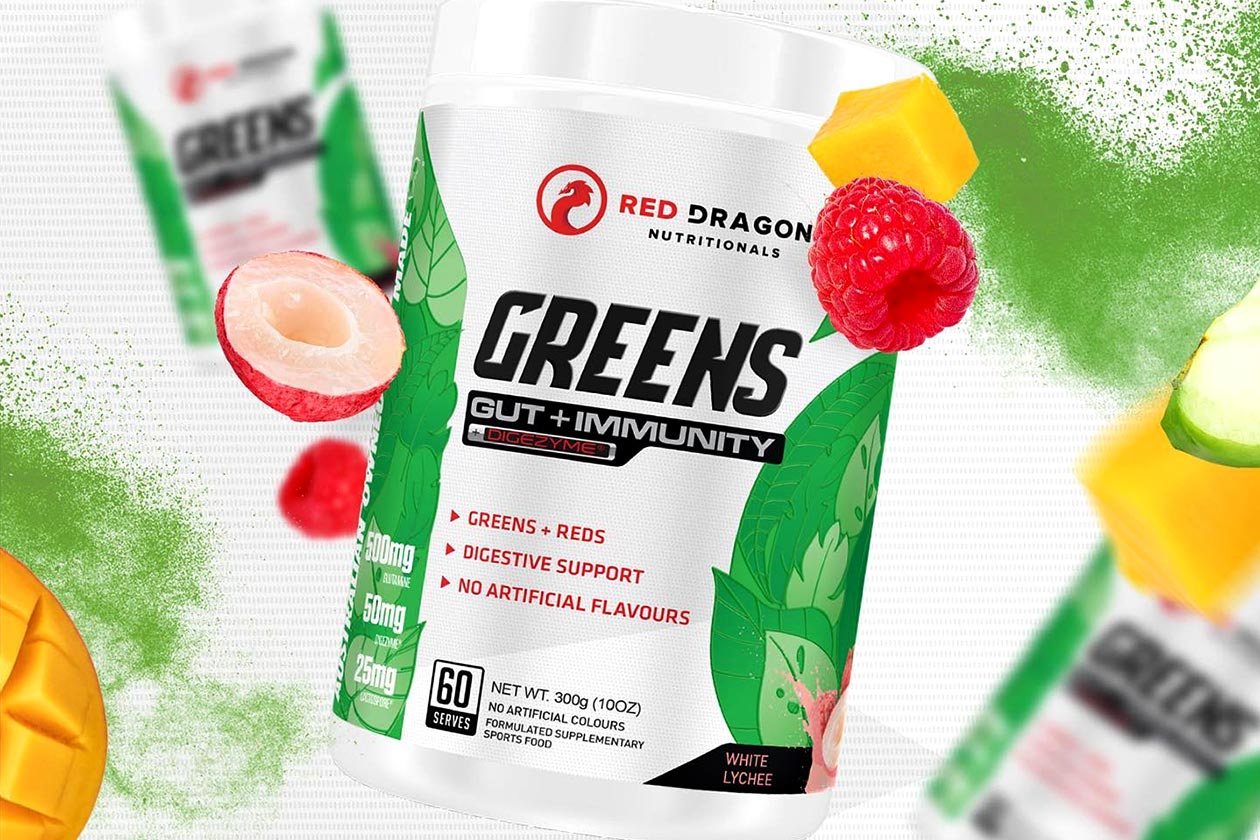 Less than a year ago, Red Dragon Nutritionals in Australia released its entry into the now rather popular superfood category with the greens, reds, and enzyme-filled Red Dragon Greens. The supplement rolled out in three flavors with Granny Smith, Wild Raspberry, and Breakfast Juice, and packing the usual amount of servings per tub of 30 to get you through a complete month.
Red Dragon Nutritionals has come through and answered something its growing number of fans and followers have been asking for, with a larger, better value size of its superfood product. There is now a double-size option on the market in Australia for Red Dragon Greens, with a total of 60 servings. It has all of the same ingredients and dosages, but again, twice the servings.
The Australian retailer Stacked Supps is currently selling the larger Red Dragon Greens at $89.85 (60.51 USD) versus $51.50 (34.64 USD) for the original 30 serving. It's not a massive difference in value, but a difference nonetheless, and it comes in the White Lychee flavor, which was added to the menu of the superfood supplement following its initial release.