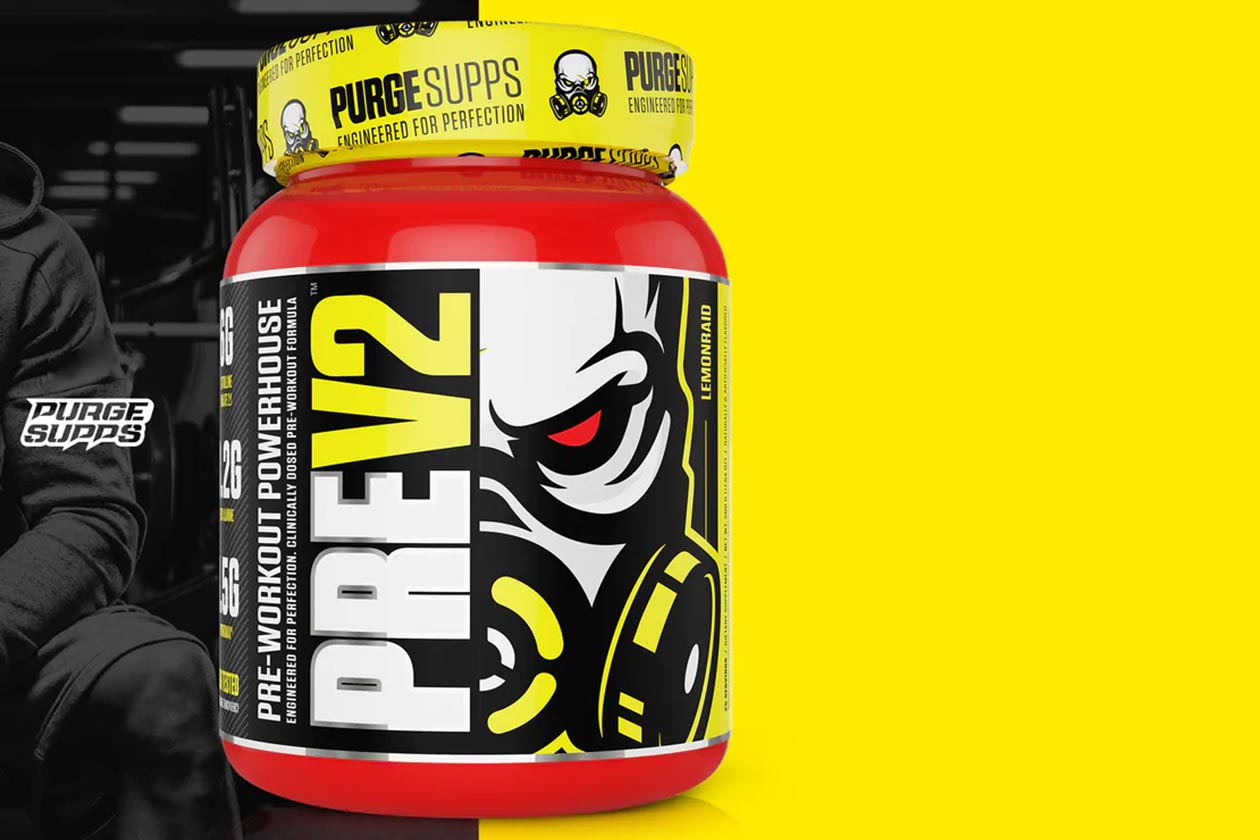 After a lengthy lay-off, Purge Sports has returned, as recently promised, and it is starting its comeback with the supplement it originally built its name on in the powerhouse pre-workout Pre V2. When the sports nutrition brand first rolled out the product, it was during the era of potent and enjoyable DMHA pre-workouts, and that was a part of Pre V2 with an effective 150mg of the stimulant.
The resurrected Pre V2 from Purge Sports has practically all of the same ingredients and dosages as it did when it debuted four and a half years ago in early 2018, with an obvious change. Unlike the original, there is, of course, no DMHA in the 2022 edition of the supplement, and marginally less caffeine at 325mg of caffeine anhydrous instead of 350mg, but still alongside 50mg of Infinergy.
You can see the complete facts panel for Purge Sports' returning Pre V2 in the image above, again, with everything the same as before minus the DMHA and 25mg of caffeine. The list of highlights includes 6g of citrulline malate, 1.5g of betaine, a full 3.2g of performance-powering beta-alanine, and 1.5g of glycerol, although Purge Sports has changed from HydroMax to GlycerPump glycerol.
Pre V2 has very much remained a complete and comprehensive pre-workout, with ingredients supporting energy, mental focus, muscle pumps, and performance, making for a nice start to the comeback. We're not sure what's next for the brand as before it faded out, it had plenty of supplements in its lineup, which we imagine will join Pre V2 as the brand finds success and grows.
You can purchase Pre V2 directly from Purge Sports' online store at a predictably premium price of $59.99, and that is for a tub of 25 maximum servings with two flavors to choose from, in Candy Riot and Mango Madness.