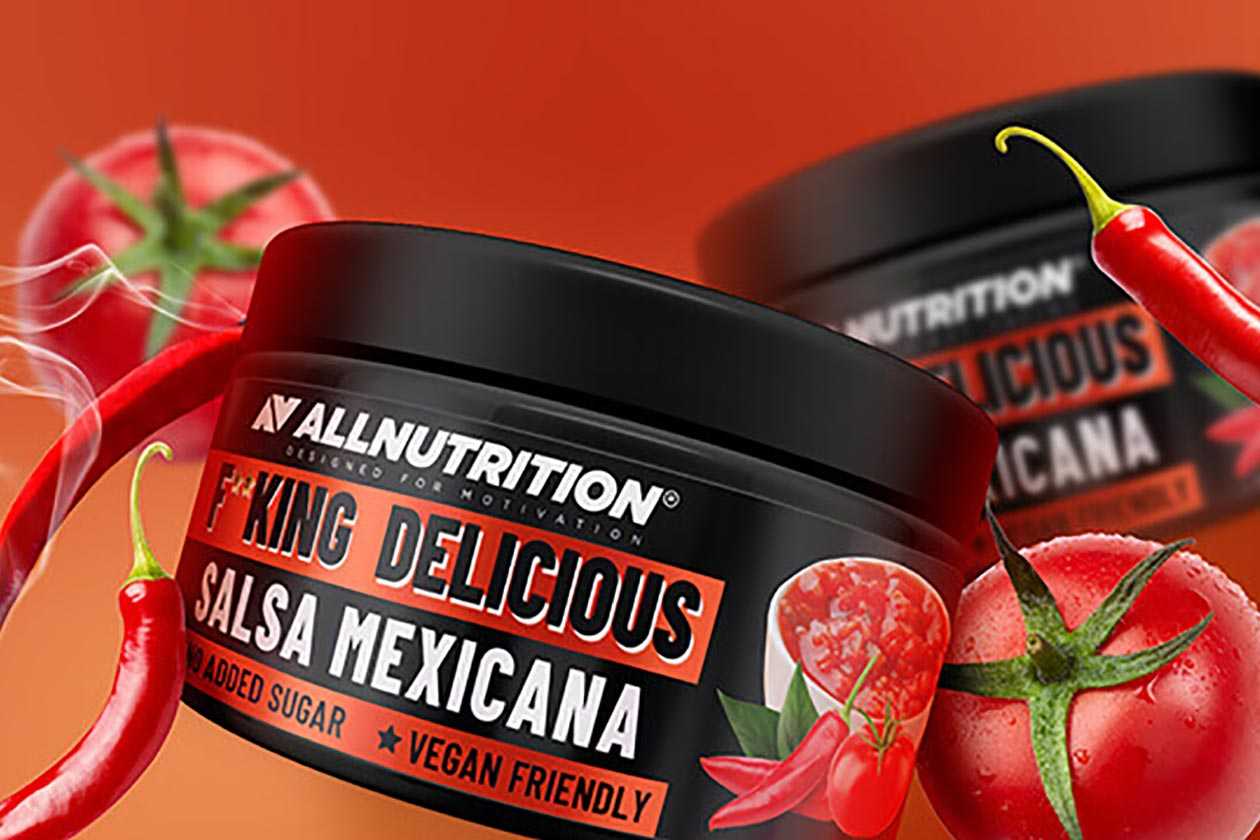 Functional innovator All Nutrition out of Europe has another new entry in its extensive and still gradually growing selection of convenient and better-for-you products. A month ago, we saw the brand expand its fruit-filled Frulove line with Frulove Sauce in three tasty flavors, and now it's expanding another one of its separately branded series in the F**king Delicious family.
While the name F**king Delicious may have you thinking of one word in particular, and that is probably intended, the asterisks in the title are actually covering up the letters "i" and "t" as it's apparently meant to be Fitking Delicious. Wordplay aside, the new entry in All Nutrition's F**king Delicious collection to go with its Sauce, Cookies, Granola, and Gummies is Salsa.
Of course, All Nutrition's F**king Delicious Salsa isn't just any sort of salsa, it has no added sugar, is sweetened with erythritol, and it's low in calories. A 30g serving of the product has virtually no fat, only 2.6g of carbohydrates, a gram of sugar, under a gram of protein, and as mentioned earlier, it is indeed low in calories, coming in at 11 on that 30g serving size.
As always, the latest creation from All Nutrition, which in this case is the F**king Delicious Salsa, is available straight from its online store, where it actually sells more than its own line of supplements, nutrition products, and functional foods. The new and impressively low-calorie salsa over at allnutrition.ro will cost you a reasonable 24.90 RON (5.32 USD) for a 350g jar.