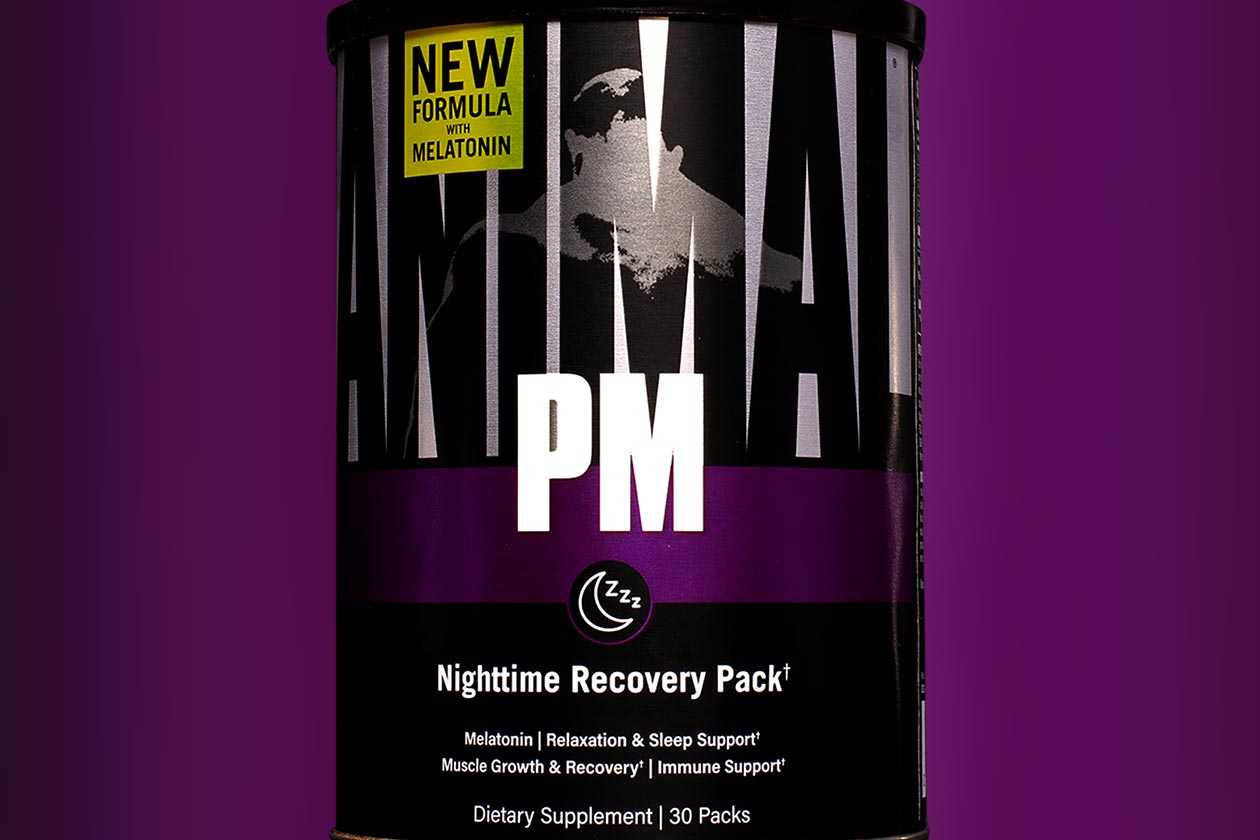 Animal PM is one of the hardcore supplement company Animal's longer-running products, and as you could probably gather by the name, it is designed to support and improve sleep. We've used it several times over the years for better sleep and noticeably enhanced recovery, and for 2022, after all these years, the legacy brand is reformulating the supplement.
The refreshed Animal PM features many of the same ingredients as its predecessor, and a very welcome change is that it is now completely transparent, as opposed to having the components in proprietary blends. You can see the updated facts panel for Animal PM directly below, with some of those familiar features being GABA, transparently dosed at a gram per serving, ornithine, valerian root, chamomile, and theanine.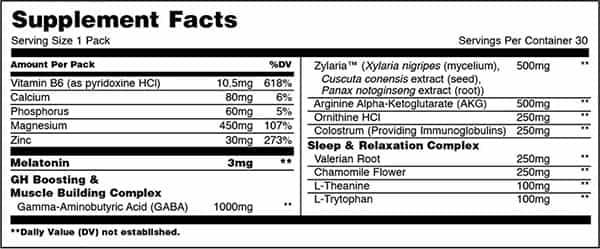 As mentioned, Animal PM has been reformulated, and while there are some ingredients in common with its predecessor, there are some that aren't. The sports nutrition company has removed Sustamine, regular l-glutamine, the EAA blend, alpha-GPC, and mucuna pruriens from the product. There are also some additions in 250mg of colostrum, 100mg of tryptophan, 3mg of melatonin, and 500mg of premium Zylaria.
Soon after we first tried Zylaria and found out firsthand how effective it is by itself, we suspected it would encourage many sports nutrition brands to come out with a sleep aid utilizing it. In this case, Animal has reformulated its sleep product with the reliably effective ingredient, and regardless of if Animal PM was changed for Zylaria, it is in there and will have an effect on getting you to sleep and providing quality deep sleep.
Animal's official online store over at animalpak.com is one of the first places stocking the reformulated Animal PM now with Zylaria and melatonin, and it features the brand's new look. The sleep supplement's price is $39.95, a few dollars more than the likes of Amazon, although we don't know if you'll get the new one from the online giant as it lists images of two versions.