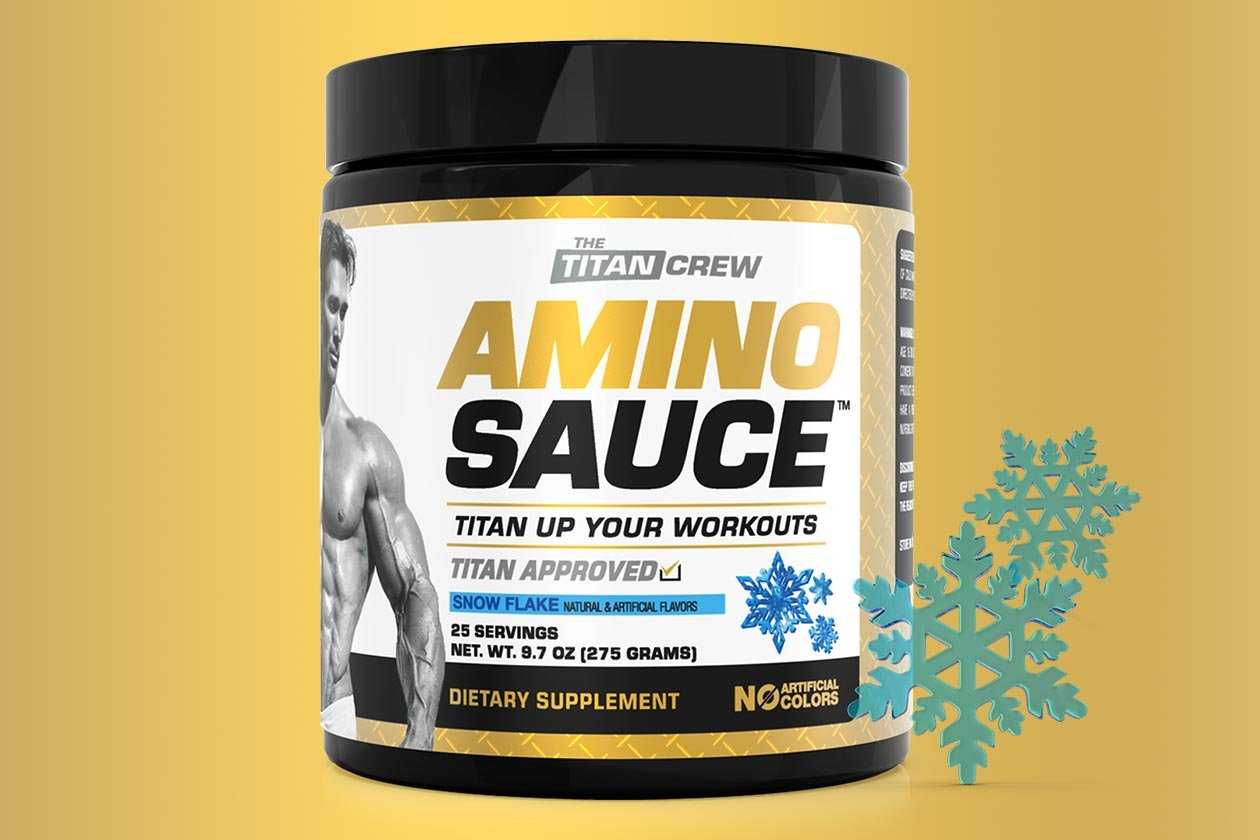 The familiar pre-workout Pump-X isn't the only supplement recently released under BPI Sports and Mike O'Hearn's Titan Series, there is also a completely new amino product named Amino Sauce. The brand is cleverly marketing it alongside a clip from Joe Rogan's podcast with Derek from More Plates More Dates, where Rogan describes O'Hearn's physique as "Saucy", although we're not sure if that's the title's original inspiration.
The formula behind BPI Sports and Mike O'Hearn's Amino Sauce is relatively straightforward, with 5g of the all-important BCAAs at the usual 2:1:1 ratio to support muscle recovery and repair. It additionally comes with a respectable 2g of taurine and a rather interesting inclusion for an amino supplement with a full 600mg of n-acetyl-cysteine, which is more common in health and wellness-type products for antioxidant support.
Like Pump-X, Amino Sauce is available in an online store separate from BPI Sports' at titanseries.com, where you'll pay $33.99 for a tub of 25 servings and in the same two flavors Pump-X has on its menu with Snowflake and Sour Sauce.