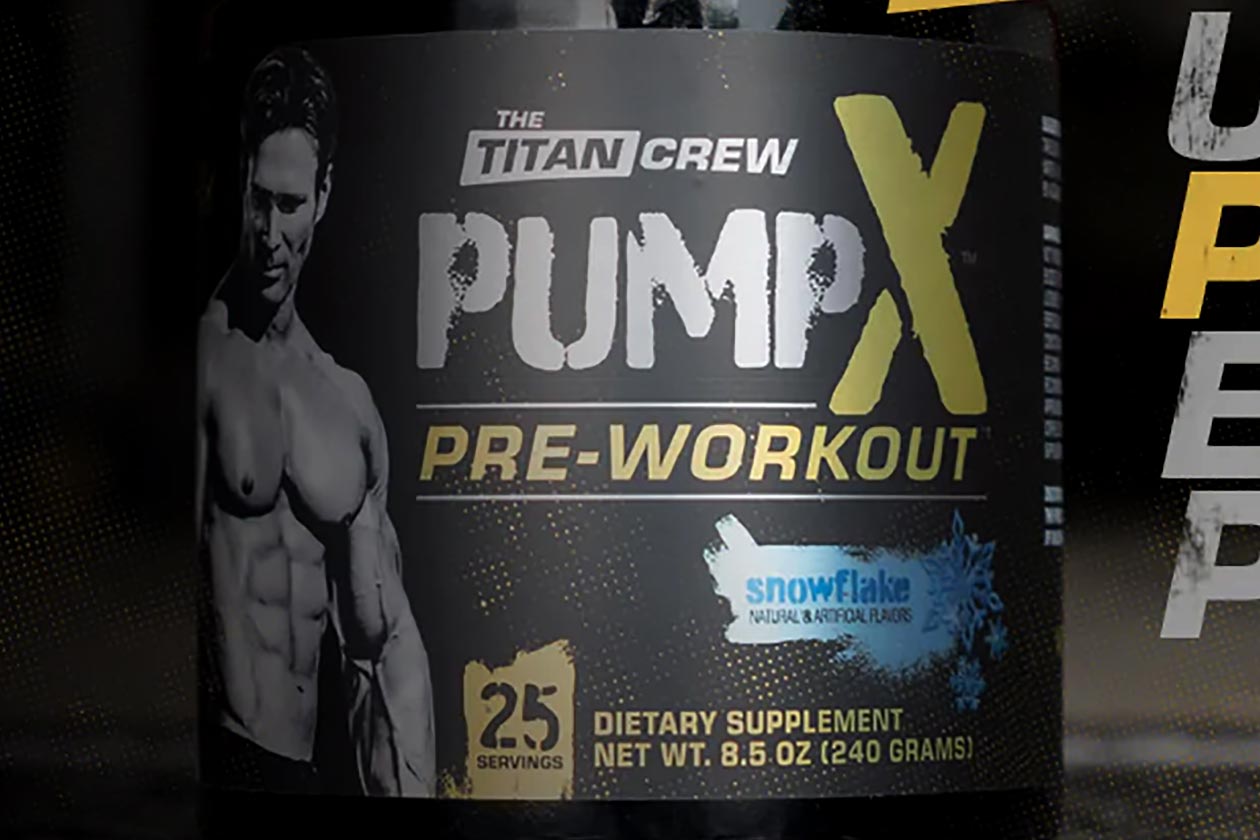 Many months ago, we posted a preview of an all-new pre-workout coming soon from BPI Sports and Mike O'Hearn's line of supplements, referred to as the Titan Crew or Titan Series. The product is titled Pump-X, and all these months later, it is now available for purchase, and with that drop has come confirmation of the selection of ingredients and dosages packed into this one.
BPI Sports and Mike O'Hearn's recently released Pump-X pre-workout has a relatively straightforward formula, including 5g of citrulline malate and a gram of glycerol for pumps, 100mg of guarana, 350mg of caffeine anhydrous, and 50mg of theobromine. Interestingly, if you're a regular reader of Stack3d or a follower of BPI Sports, that specific combination of components may seem familiar.
The pre-workout Pump-X has the same formula seen in BPI Sports' collaborations with the rapper Method Man and wrestler Donovan Danhausen, better known as Danhausen. Both Method Man's Killer Bee Pre and Danhausen's Very Strong, Very Evil, have those same five ingredients at those same amounts, so theoretically, if you've tried those, you'll know what you're getting in Pump-X.
Pump-X is already in stock and available for purchase separately through Mike O'Hearn and the Titan Crew's dedicated online store at $33.99 for a tub of 25 servings, the same amount as Killer Bee Pre and Danhausen's Very Strong, Very Evil have. The flavors are not named the same as the options available for Killer Bee Pre or Very Strong, Very Evil, but they are similar in Snowflake and Sour Sauce.