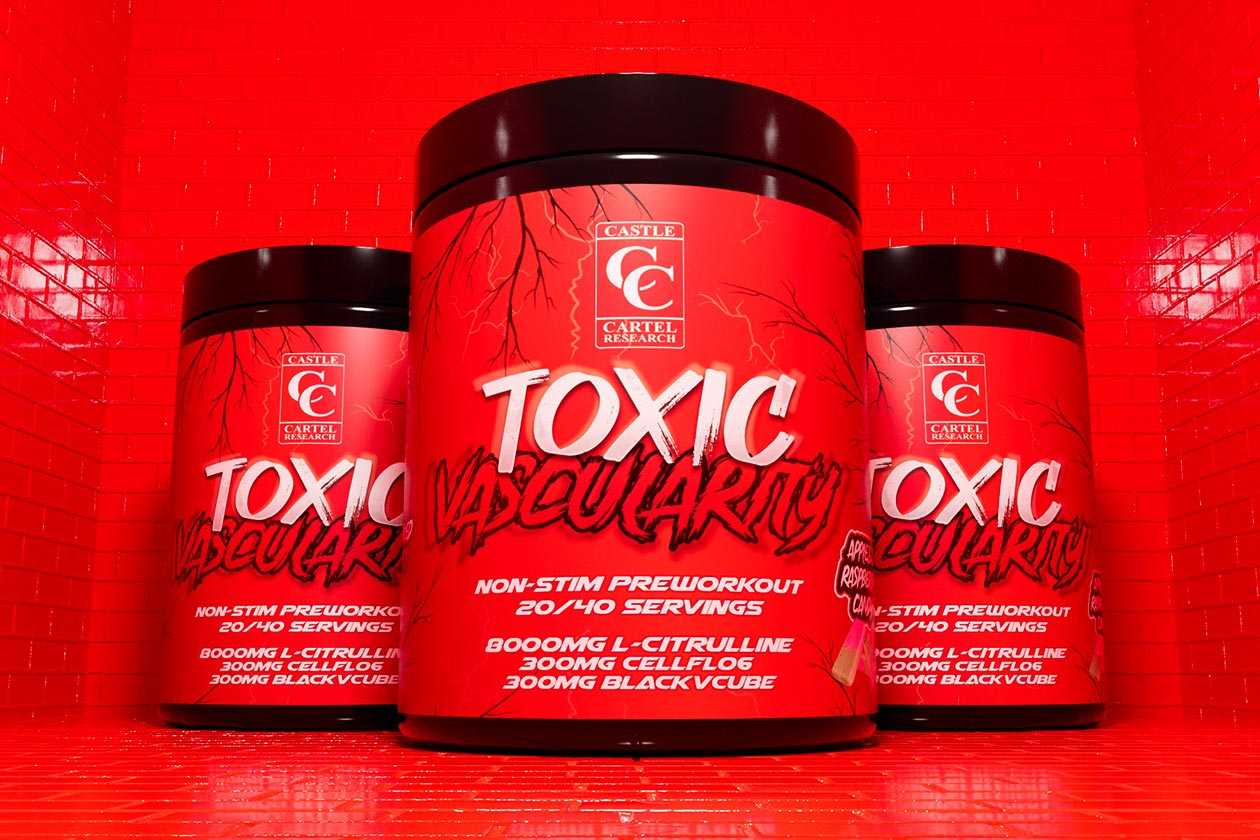 International newcomer Castle Cartel made a fair amount of noise earlier in the year when it debuted its first-ever supplement, the packed-out muscle builder Toxic Masculinity. It features a solid dose of turkesterone and at the high 40% extract, plus a hefty 600mg of CellFlo6, fenugreek, longjack, black maca, ginseng, shilajit, mucuna pruriens, and a respectable 900mg of the popular fadogia agrestis.
Castle Cartel has now taken the covers off its next supplement, and like Toxic Masculinity, it is going to feature a packed-out formula but for a separate category to muscle building. On the way from the up-and-coming brand is Toxic Vascularity, a stimulant-free, pump pre-workout with a few highlights confirmed so far in 8g of pure citrulline, 300mg of BlackVCube black ginger, and 300mg of CellFlo6.
There is a lot more in Castle Cartel's first-ever pre-workout and second-ever supplement, Toxic Vascularity, and based on what it's shared so far, it's going to be one to watch out for when the full formula is revealed. A complete look at the product is not far away as well as an official launch, and being an international brand, this will debut in its two markets, the UK and Europe, and Australia and New Zealand.