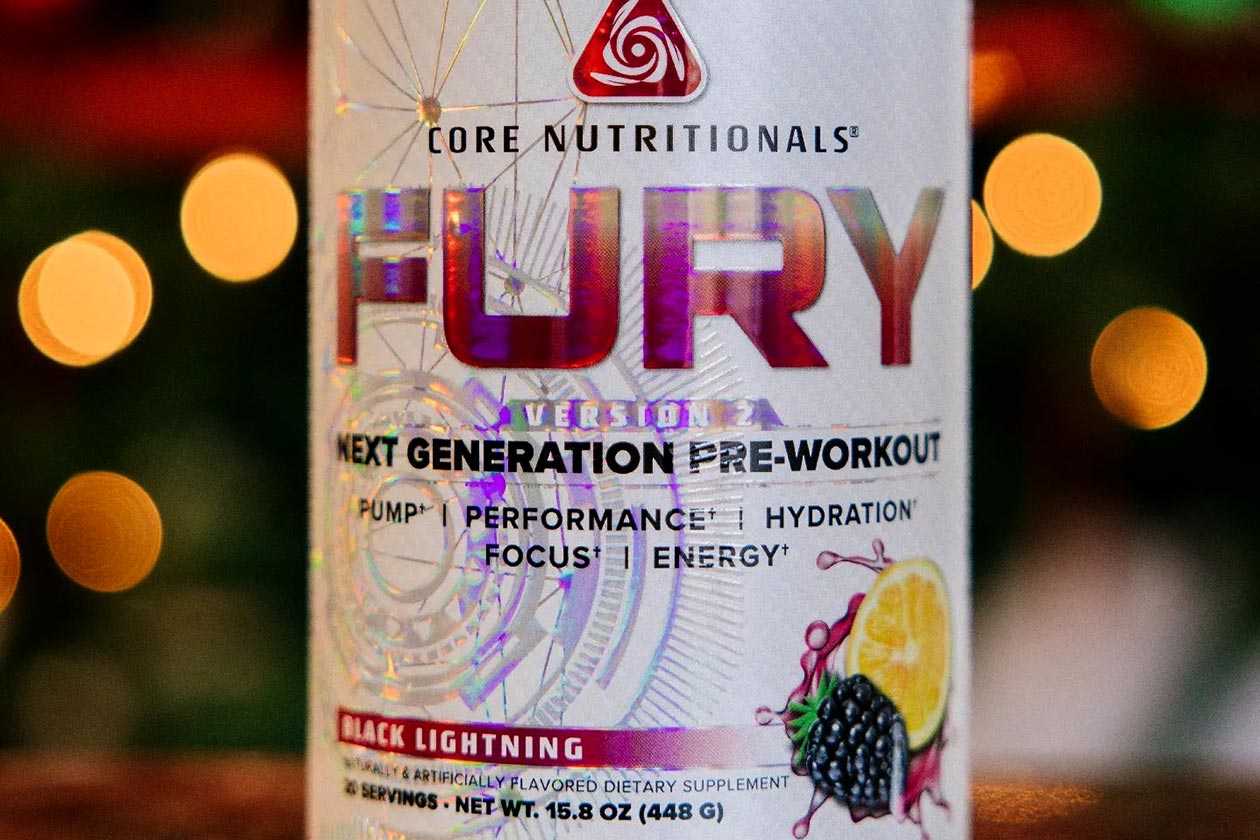 Since its initial mention back near the beginning of the year, Core Nutritionals' newest iteration of its long-running pre-workout Core Fury, has built a lot of momentum. The supplement is already known for its well-rounded, effective, and powerhouse formula; although the brand said for the next edition of the product, it would be stepping things up like never before and dropping the most expensive version it's ever done.
To continue to build on that hype and excitement, Core Nutritionals has completely unveiled the latest version of its Core Fury pre-workout, referred to as Core Fury Version 2. Exactly as the brand promised, this supplement is loaded, with several ingredients and dosages similar to the previous Fury, alongside an impressive list of new entries that ramp up the core benefits of the product in energy, focus, pumps, and performance.
Core Nutritionals' Core Fury Version 2 will have the same amount of citrulline, pump-enhancing VasoDrive, tyrosine, betaine, and pregnenolone, as its predecessor, with some of the notable removals being no more creatine, citicoline, halostachine, or any form of glycerol. The brand has then surrounded those reliable ingredients with others to support their individual benefits, as touched on earlier, making for a supplement that is universally much more packed out.
Alongside the above-mentioned ingredients, Core Fury Version 2 has 200mg of CitraPeak for even more pump support and a full 3.2g of beta-alanine, 2g of taurine, and 50mg of Senactiv to power performance in combination with the betaine. Then to further enhance energy and focus, you get 300mg of alpha-GPC, 100mg of premium Cocoabuterol, and a blend of three different sources of caffeine in anhydrous, citrate, and zumXR extended-release, adding up to a total of 395mg of caffeine.
According to Core Nutritionals, the major sports nutrition retailer The Vitamin Shoppe is going to have the reloaded Core Fury Version 2 on its website in the middle of this month, so only about two weeks away. The latest and greatest Core Fury is going to be exclusive to the supplement store until March, with three flavors rolling out to shelves, all with 20 servings in Tropic Thunder, Black Lightning, and Strawberry Colada.