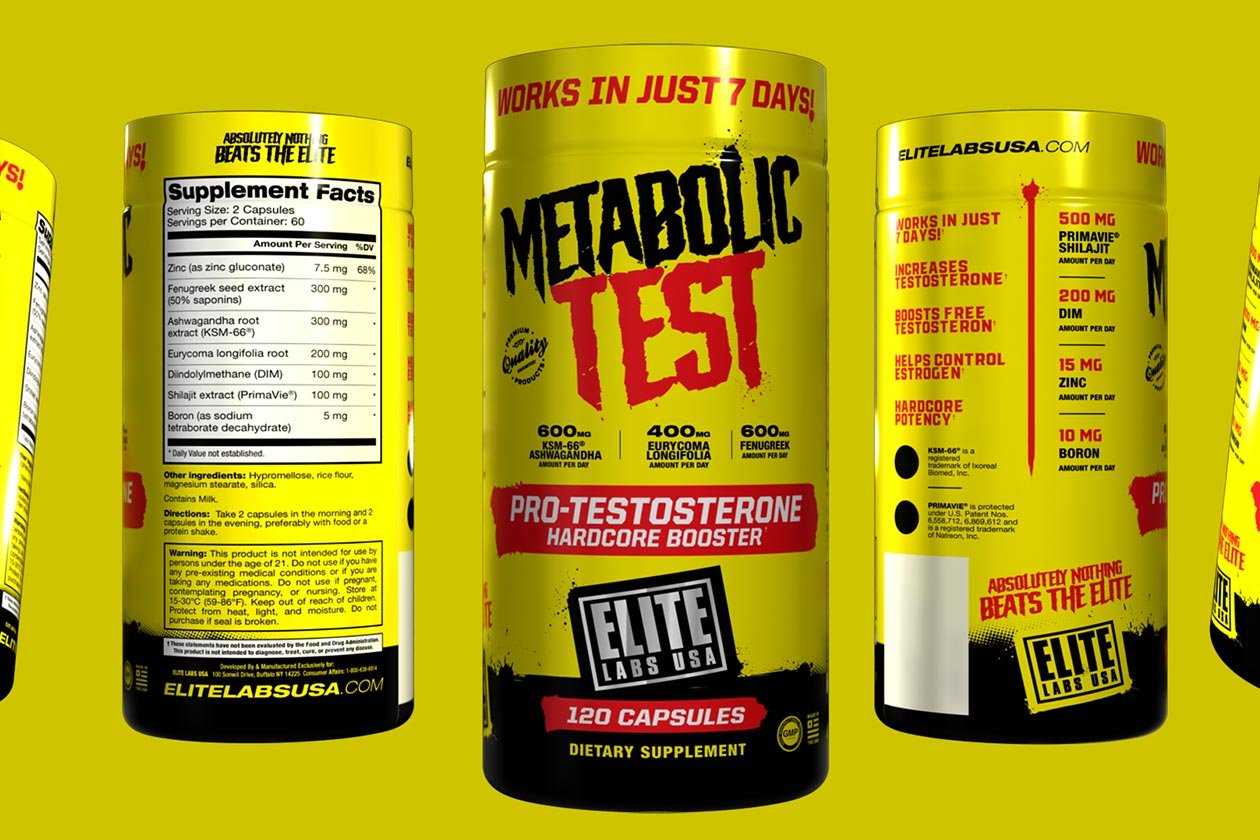 In the recent reveal of the protein powder Metabolic Whey, Elite Labs said it had more completely new supplements up its sleeve, and today, a day out from the Olympia Expo, we have details on that. At its booth this weekend at the Olympia, the brand is going to have the reasonably straightforward Metabolic Whey and its first-ever testosterone booster in Metabolic Test.
Elite Labs relies on a couple of premium, branded ingredients in Metabolic Test as well as some more commonly used standard components. The highlighted features squeezed into the supplement's full four-capsule serving size are 200mg of PrimaVie shilajit, a sizeable 600mg of fenugreek, and another 600mg of the proven, multi-benefit KSM-66 ashwagandha.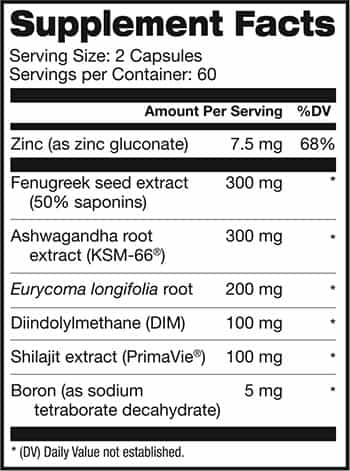 Filling out the rest of Metabolic Test's label is 400mg of longjack, 200mg of DIM, 15mg of zinc, and 10mg of boron. Altogether, the product's ingredients aim to naturally boost testosterone and control estrogen to, in turn, improve muscle strength, size, and recovery. You get the usual 30 servings per bottle, with the brand directing users to split it up into half a serving twice a day.
Elite Labs has its three other Metabolic-named products available through its website in Metabolic Mass, Metabolic Amino 9000, and the fat burner Metabolic Burn. Metabolic Whey and Metabolic Test are due to join the collection shortly, but as mentioned, if you're in Las Vegas for the Olympia Expo, the brand will have them available for a closer look and purchase at its booth.