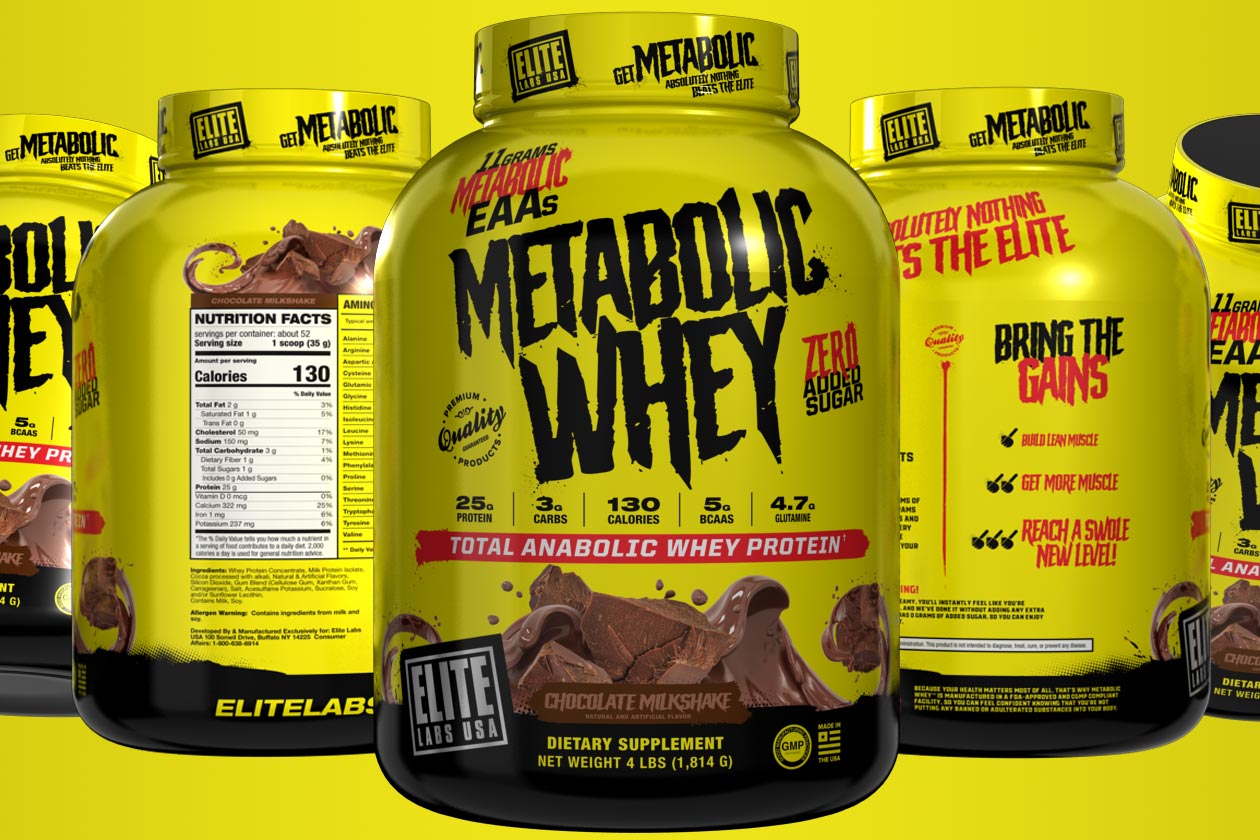 Elite Labs has had a solid year of revealing and releasing new supplements, dropping Metabolic Amino, Metabolic Burn, and the highest calorie mass gainer we've ever seen in Metabolic Mass. Next week at this year's Mr. Olympia, the brand is continuing that run of releases with the debut of another Metabolic-named product in the straightforward whey-based protein powder Metabolic Whey.
The supplement has a common blend formula, providing 25g of protein per serving from a combination of whey concentrate and milk isolate, alongside a lean 2g of carbohydrates, half of that sugar, 2g of fat, and 130 calories. Elite Labs also keeps things traditional on the flavor side with two tastes to choose from, both classic protein powder options in Chocolate Milkshake and Vanilla Milkshake.
Once again, Elite Labs is planning to officially launch Metabolic Whey at next week's Mr. Olympia expo in Las Vegas, Nevada, and as far as we know, that's not the only new product it has up its sleeve. Simultaneously, Elite Labs is releasing Metabolic Whey in the US and in Australia through its distribution partner Superior Supplements, so if you're in that region, expect to see it down there as well.