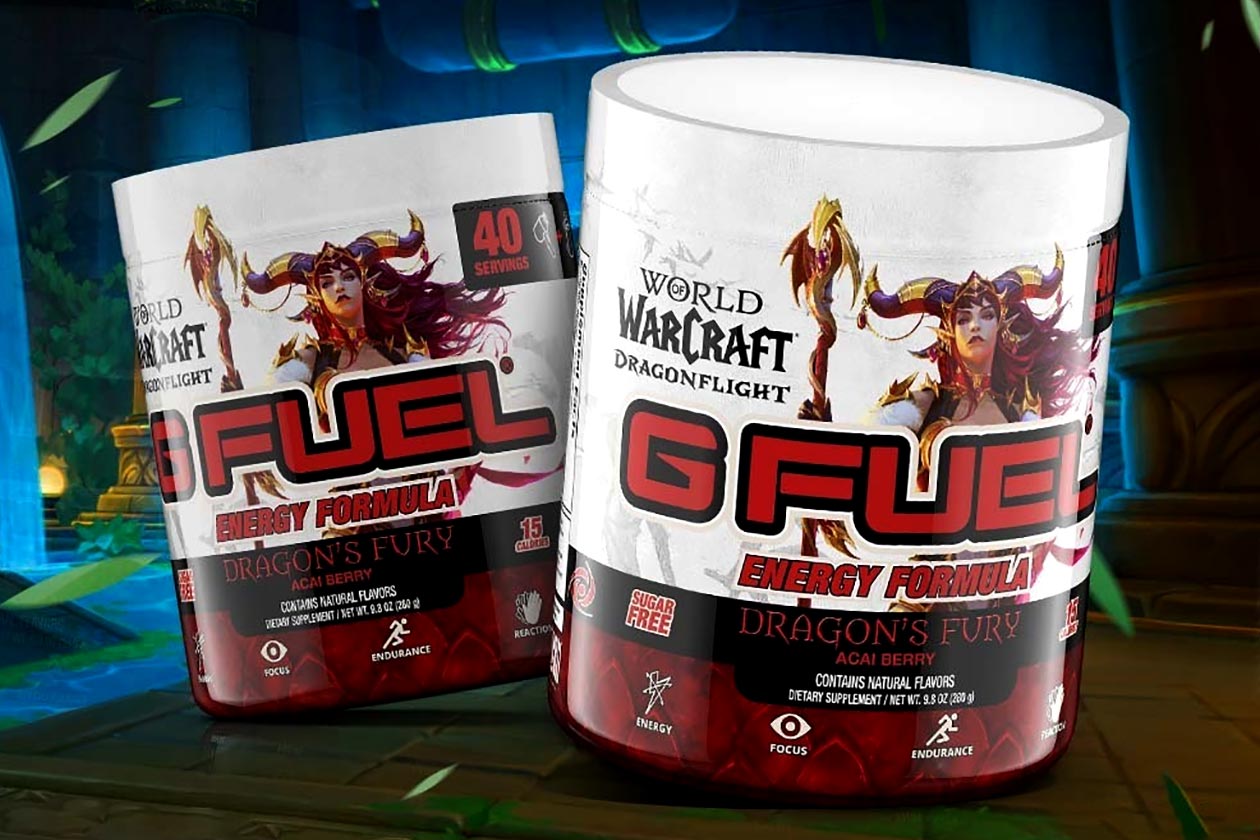 Gaming supplement giant G Fuel has partnered with all sorts of individuals, food and flavor companies, entertainment brands, and more over the past few years, including popular video games like Spyro, Elden Ring, and Diablo. Shortly, the ever-busy brand is dropping another collaboration with a different video game, this time coming together with the incredibly massive online multiplayer title, World Of Warcraft.
G Fuel and World Of Warcraft's partnership is themed around the latest expansion of the video game, the ninth to be exact, with World Of Warcraft: Dragonflight. The expansion itself dropped just a few days ago on Cyber Monday, and you can also now pre-order the product G Fuel has created in collaboration with World Of Warcraft for shipping several weeks from today, sometime around the first half of next month.
G Fuel's World Of Warcraft: Dragonflight-themed effort is a special edition flavor of its signature gaming supplement named Dragon's Fury, which is acai berry, similar to the previously released Moon Knight collaboration, the blueberry and acai combination Moonberry. G Fuel is not showing a collector's box like it usually does for the World Of Warcraft product, only the usual tub of 40 servings at a price of $35.99.