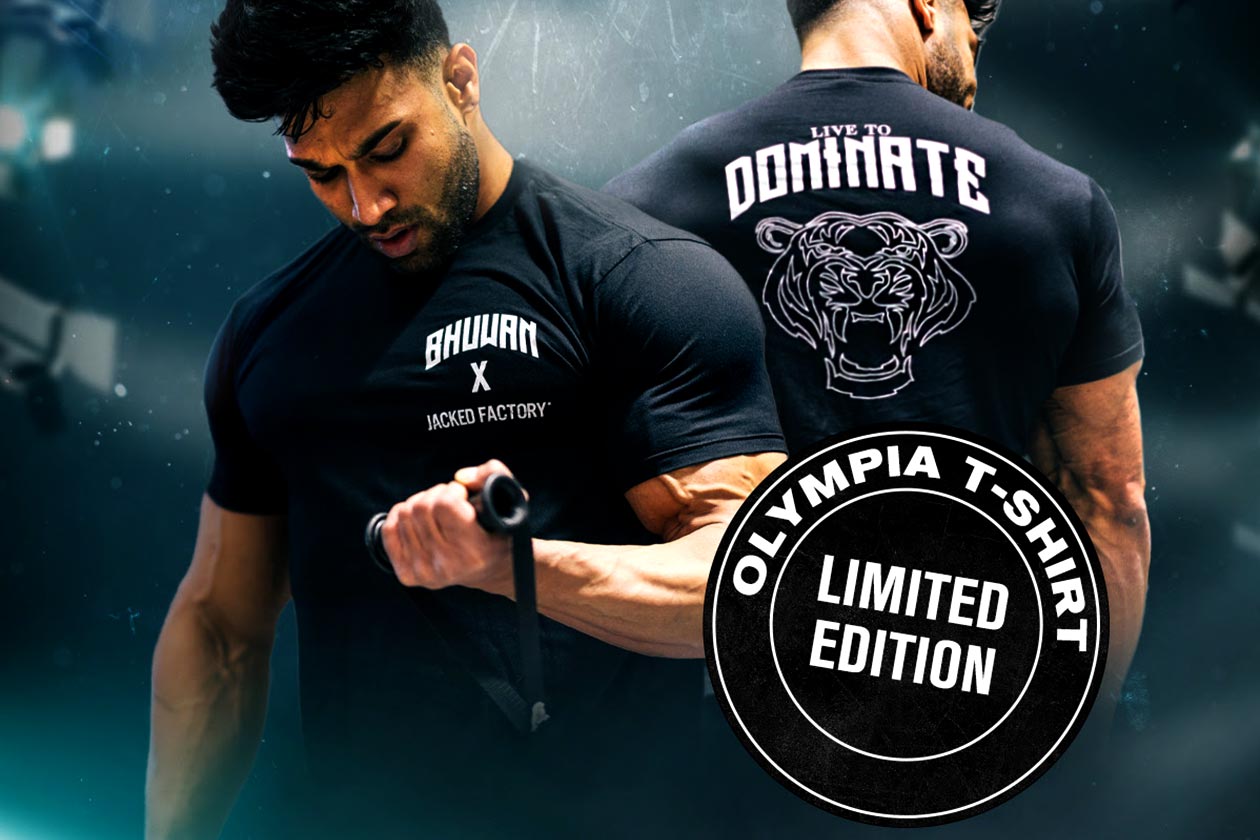 The Mr. Olympia is going down in a little more than a week, and if you haven't heard, it is indeed returning to Las Vegas, Nevada, for the first time in two years. The annual expo will play host to many major sports nutrition brands, including the likes of Redcon1, Muscletech, and Mutant, and the prestigious Olympia stage will welcome the best bodybuilders from around the world.
One of the individuals looking to make some noise at the Mr. Olympia contest here in 2022 is Bhuwan Chauhan, who will be competing in the Men's Physique category. Bhuwan is one of the sponsored athletes of Jacked Factory, and to show its support, it has put together a limited edition tee featuring his and the brand's name and a large, eye-catching illustration of a tiger on the back.
You can purchase Jacked Factory and Bhuwan Chauhan's tee directly from the brand's online store in black or white and in sizes small to XL and at a typical tee price of $24.99 each.